'Below Deck' Season 1 Easter Eggs Revealed – From Crew Uniforms to Yacht Décor (Exclusive)
The first season of Below Deck didn't have the budget that the series has today and former chief stew Adrienne Gang revealed a few ways the crew and the boat looked a lot different then than now.
"At the time for season 1 we didn't have a big budget," Gang told Showbiz Cheat Sheet. "We didn't have a budget for table décor and all that kind of stuff. So I was tasked with taking a couple hundred bucks because the boat we were on, Honor, they knew that the interior of that boat was really bland. So I had a couple hundred bucks and they told me to go to Marshalls and pick out pillows that had color in it because the entire interior was cursed in beige. It was so drab." But those few pillows had to go a long way on a large yacht. Plus, the uniforms the season 1 crew wore were entirely different than the uniforms Below Deck crews wear today.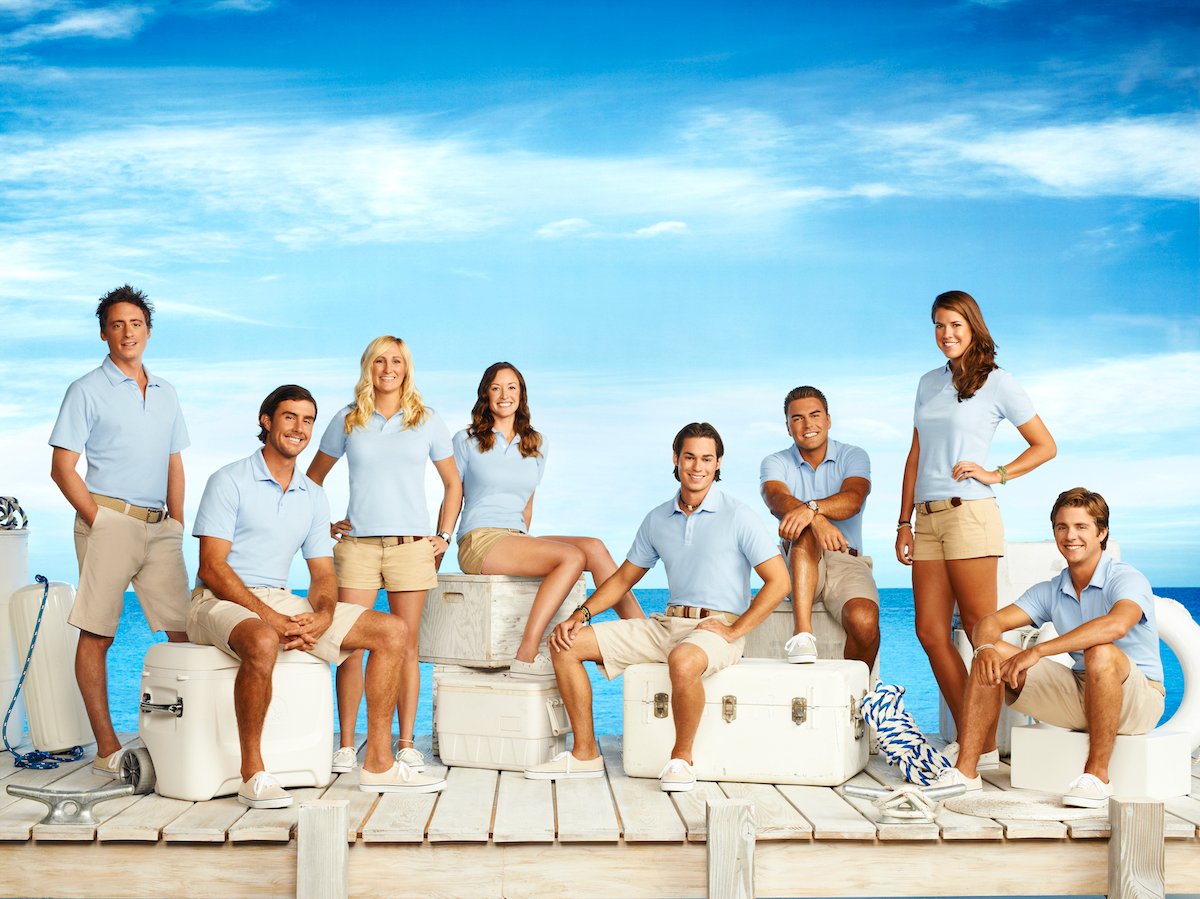 'Below Deck' yacht pillows were on the move during filming
Gang said even though she purchased the pillows and some décor, it was only enough to accommodate a single room. But producers needed to film in several areas of the boat. "We had to move pillows, the colorful pillows I ended up getting," she said. Adding, "We had to move them from room to room when we were doing the tours and stuff like that."
"We couldn't buy them for the whole damn boat," she laughed. "So when you see the part where everybody walks into the salon for the first time, it's really pretty and it looks really nice. And then those same damn pillows are in the master a few minutes later."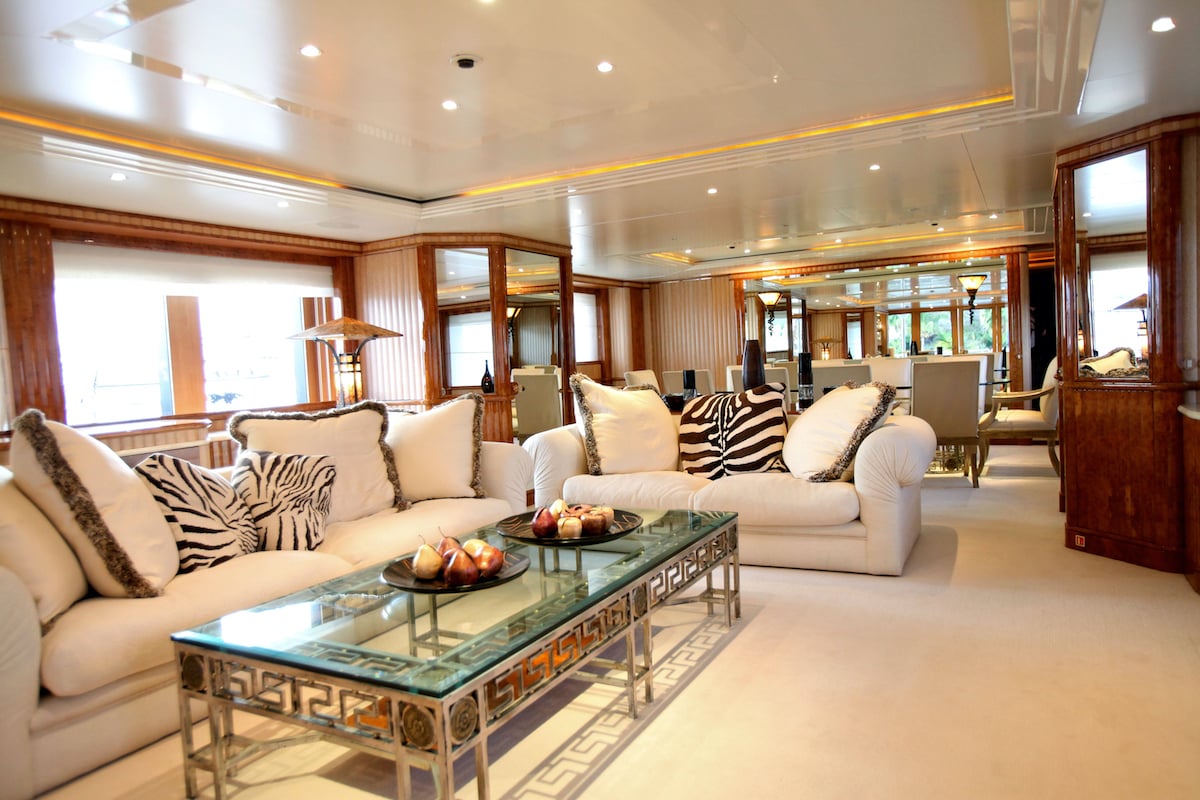 Indeed, some of Gang's purchases are seen throughout the yacht in various shots. From the zebra print pillows and trays of apples seen in the salon to the bedrooms, décor is tasteful but very simple.
Adrienne Gang says 'Below Deck' viewers should look closely at the crews' uniforms
Gang said even the crew uniforms were purchased on a strict budget. "If you look back at the progression of uniforms, they're so much nicer than they were on my season," she said. "We had these trashed light blue polos. They didn't even buy us bottoms. We had to bring our own shorts. They didn't have a budget for that."
"We had epaulets on bigger boats," she said. "So we had epaulet shirts, the white ones. And then you usually have something black for at night. Like we had these little dresses but we didn't wear them all that often because they weren't terribly comfortable. They ran a little on the small side. And then we had the blue shirt and that was it."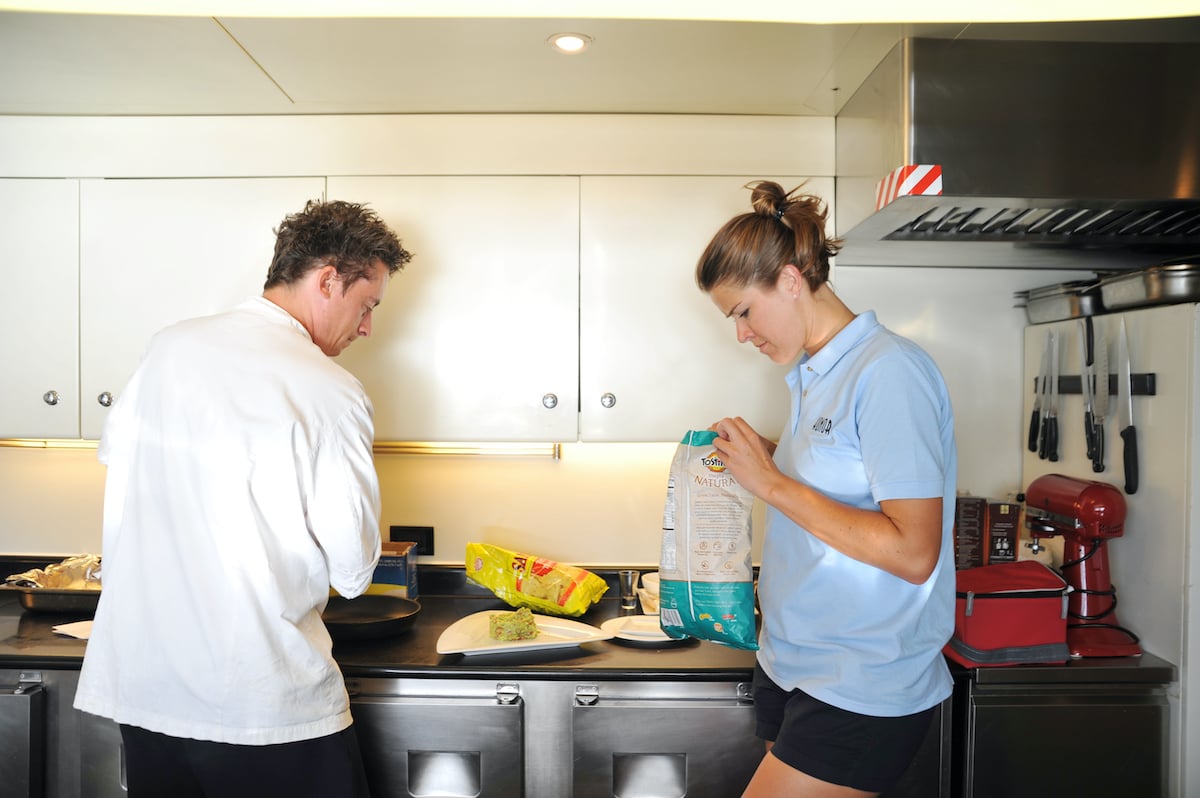 "Normally you would have like black polos and black skorts for nighttime," she said. "Something a little more formal for formal nights. Like little dresses. You'd have epaulet shirts, which we had. But those were terrible. But everybody would be wearing the same types of bottoms. We didn't have any cohesion on that because they didn't buy it for us."