'Below Deck' Season 1 Had To Be Re-Edited Because Producers 'Weren't Happy' and Captain Lee Thought His Career Was Over
Captain Lee Rosbach from Below Deck admits that he took one look at the production crew on the dock and thought his career was going to tank after season 1.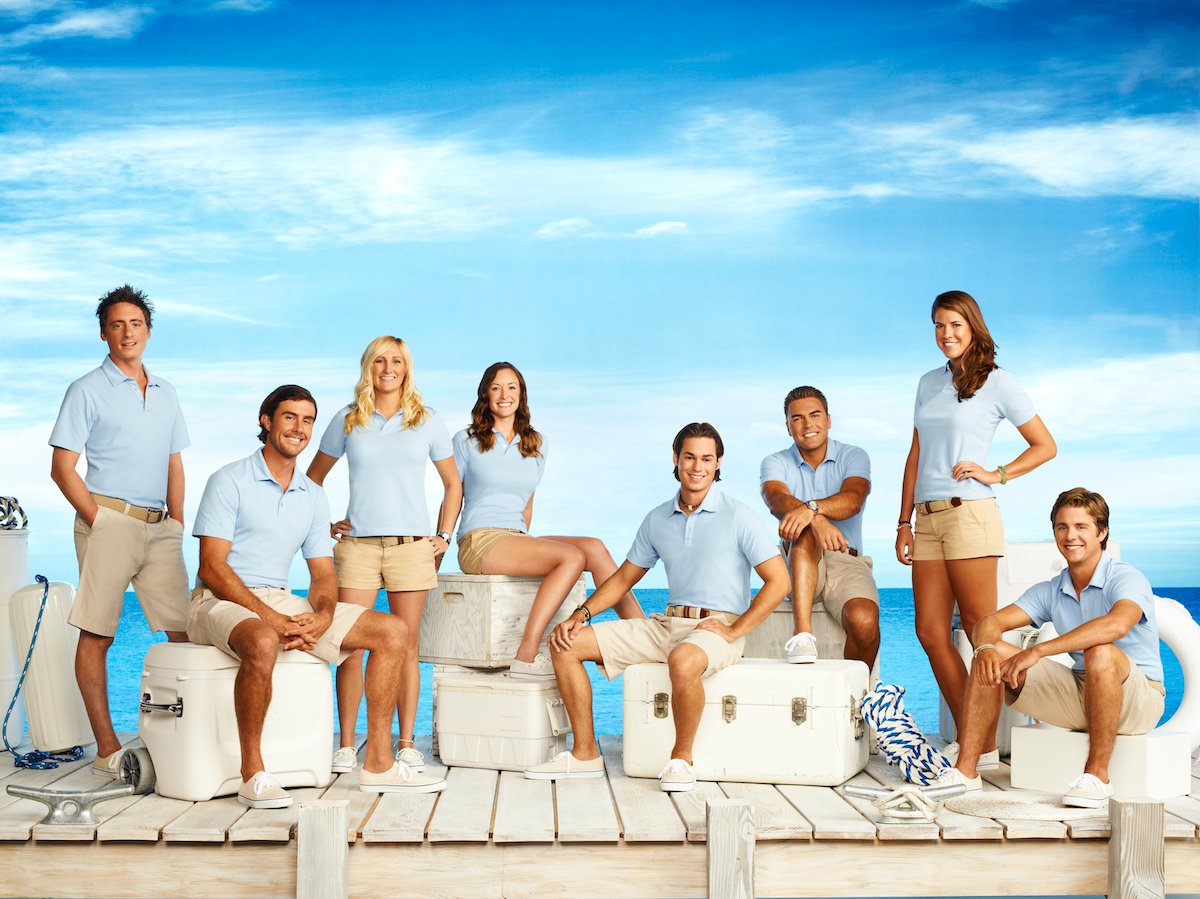 It's no secret that Rosbach was a reluctant captain and the boat's owner asked him to remain at the helm for filming. But he recently shared he was concerned when he saw the eclectic group of creatives from production, wondering how the show would ultimately come together.
He also revealed that season 1 had to be re-edited because producers weren't happy with the first version of the series.
Captain Lee thought his career was over when he saw the 'Hollywood types' on the dock
The series launched in 2013 and Rosbach said he was nervous about the show. "I distinctly remember the first day," he recounted on the Side Piece with Melissa Pfeiste‪r podcast. "Actually it was before we started filming. We were getting the boat set up for it and three or four days at sea. Getting the boat down there."
"And there were 40 or 50 people just mingling around waiting for the boat so they could converge on it like ants," he continued. "I'm looking at all these Hollywood types. I see afros, piercings, and tattoos. And all sorts of manner of dress. And I'm going like, I'm never gonna work in this industry again. My career is over."
RELATED: 'Below Deck': Courtney Skippon Explains Why Espresso Martinis Are So Popular on the Show
"It's done, I'm finished," he added. "And by the end of the day, I made up my mind I had never worked with a more professional or dedicated group of people. And the people who came on to set up and get everything ready. They were just so so sharp. And I thought you can't judge anything just by looking."
'Below Deck' Season 1 had to be re-edited
Rosbach did not anticipate the series would be so enduring and an explosive hit. "I didn't think [it would last] eight minutes," he said. "We had no idea how it was gonna turn out. When we wrapped we didn't have any idea. And we didn't know how it would be received."
"There were some errors that were made so we had to go back and re-do it again," he added. He clarified that the crew didn't have to re-shoot the show, but the edits left a gap of a year between shooting and the premiere.
RELATED: 'Below Deck': Elizabeth Frankini Becomes the First Stew Fired on the Show
"We didn't re-film, but we re-edited it," he said. "I guess they weren't happy with the first go-around. So they said, do it again. We did it again and this is the end product."
Rosbach acknowledged that the season 1 crew were absolute characters too. "The crew was very different that first season," he laughed. "I had CJ [LeBeau], he was a California kid. I couldn't get him to keep his clothes on. And then I had Kat [Held] and she was out there. She was so funny. Kat wants to go to the bar!" Rosbach shared the story of when Held was so determined to hit the bar, she tried to sneak off the boat by crawling down the passerelle. Of course, Rosbach was right behind her and quickly busted her.