'Below Deck' Season 6 Bosun Chandler Brooks Has Deep Ties to the Series: His Father Was in the Sizzle Reel
Below Deck Season 6 bosun Chandler Brooks may have had some of the deepest ties to the Below Deck series of any other cast member. Brooks' father Bruce Brooks took part in creating the series sizzle reel years prior, long before he was cast on the show.
Chandler Brooks' father worked on the 'Below Deck' sizzle reel
Below Deck Season 1 chief stew Adrienne Gang also took part in the sizzle reel. She shared a post from Brooks about how the sizzle reel began. "Ten years ago I was in Ft. Lauderdale for a boat show and ready to head back to Michigan when Adrienne Gang called me to do an audition for a reality boat show," Brooks wrote in a Facebook post Gang shared on Instagram 2020. "We showed up at Las Olas next to the show with a camera crew from California, stood on a box and answered questions while being filmed. This was to see how photogenic we were."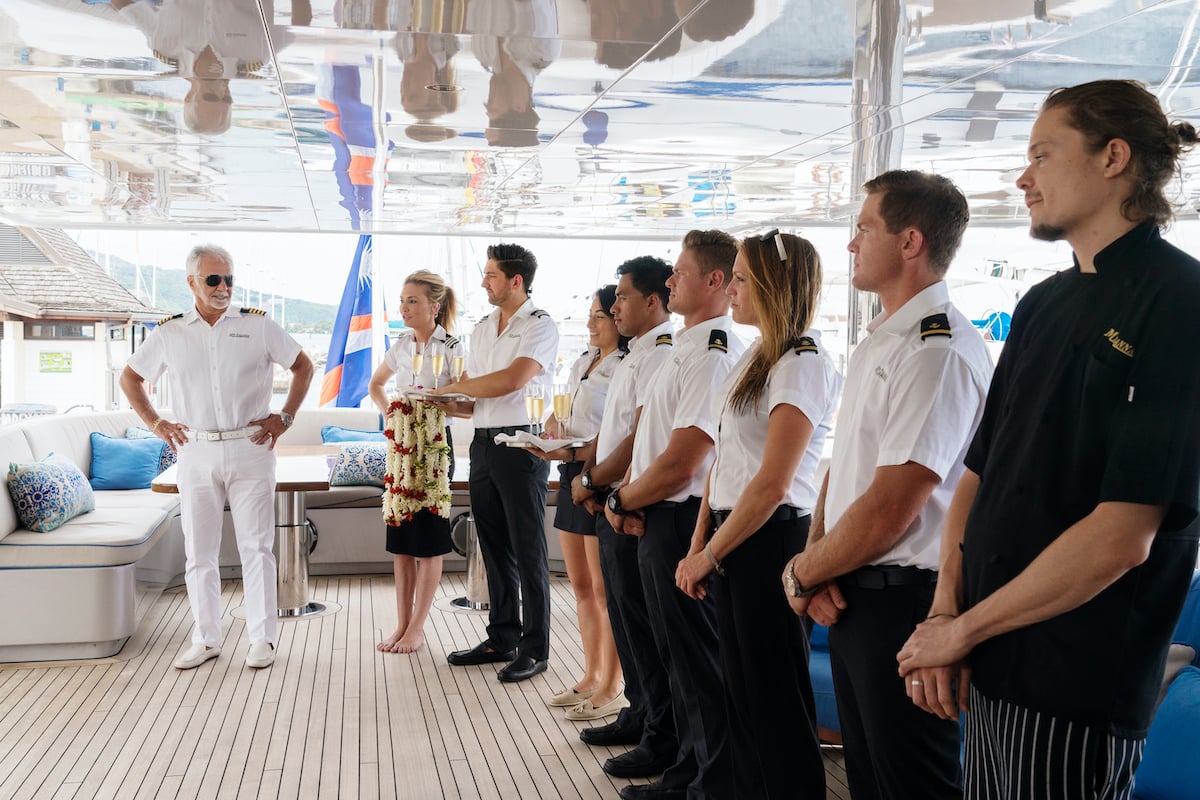 "The next day Adrienne and I along with a few others were chosen to do a pretend charter on a boat 'Never Say Never' out of Miami on Biscayne Bay," he continued. "After a day of filming I went back to Michigan. The tape and idea was presented to Bravo and Below Deck was born. Adrienne was head stew on the first season."
Chandler Brooks never mentioned his father worked on the 'Below Deck' sizzle reel
Gang was the only crew member from the sizzle reel to end up on the show. Brooks returned to Michigan, but later his son Chandler was bosun on Below Deck Season 6. Chandler Brooks shared on the show he was from Michigan and his father was a yacht captain. But he never mentioned his father was there from the beginning.
"Chandler was raised in a small town on the shores of Lake Michigan," according to his Bravo bio. "The son of a yacht captain, his love for the water started at a young age. As a kid, Chandler spent much of his summers attending sailing school and racing regattas on the lake. Limited by opportunities at home and fueled by his passion for boating, he decided to move to Florida after college in pursuit of a career in yachting." 
While Chandler Brook's bosun skills were strong, Captain Lee Rosbach fired him, citing that he seemed to be in over his head. The bosun seemed relieved to leave the boat. He is currently dating former deckhand, Jamie Jason from Below Deck Mediterranean.
'Below Deck' sizzle reel was as funny as the series
Gang shared some fun insight into how the sizzle reel was made. The film crew needed to shoot a lavish dinner and had a few live lobsters for the meal.
"So the producer goes to the grocery store, goes to the seafood market," Gang recounted to Showbiz Cheat Sheet. "Buys these two live lobsters and then calls me and says, 'I don't know what the heck I'm supposed to do to keep these things alive until tomorrow. Because all they did was give me a snow box to stick them in. And they're making noise.'"
"So I was like, 'they like water,'" she recalled. "They're water creatures. 'Just put some water in your bathtub and stick them in the bathtub!' So he does that and they're swimming around in the bathtub. And the maid service comes into the hotel to clean the room and screams and runs! She didn't know there were these live lobsters in the bathtub!'"
RELATED: 'Below Deck': Captain Lee Refers to Below Deck Mediterranean's Captain Sandy as a 'Trailblazer' and 'Pioneer' in Yachting