Below Deck Season 8 Made History 4 Shocking Ways
'Below Deck' Season 8 shocked and surprised viewers with the season's endless twists and turns. From Captain Lee breaking his ribs before the season started, to ending early due to Covid-19. 'Below Deck' Season 8 was one for the books.
After seven seasons peppered with a near-death experience, crew hirings, and firings, Below Deck Season 8 made franchise history in four significant ways.
The show kicked off with a historic first when Captain Lee Rosbach was not on the boat to greet the crew. Rosbach slipped in the shower and ended up in the hospital, concerned he may not be able to embark upon the season due to fractured ribs. But then deckhand Avery Russell quit before the season even started. No crew member has ever left the boat prior to the beginning of the season. What were the other reasons the season was so historic? Read on.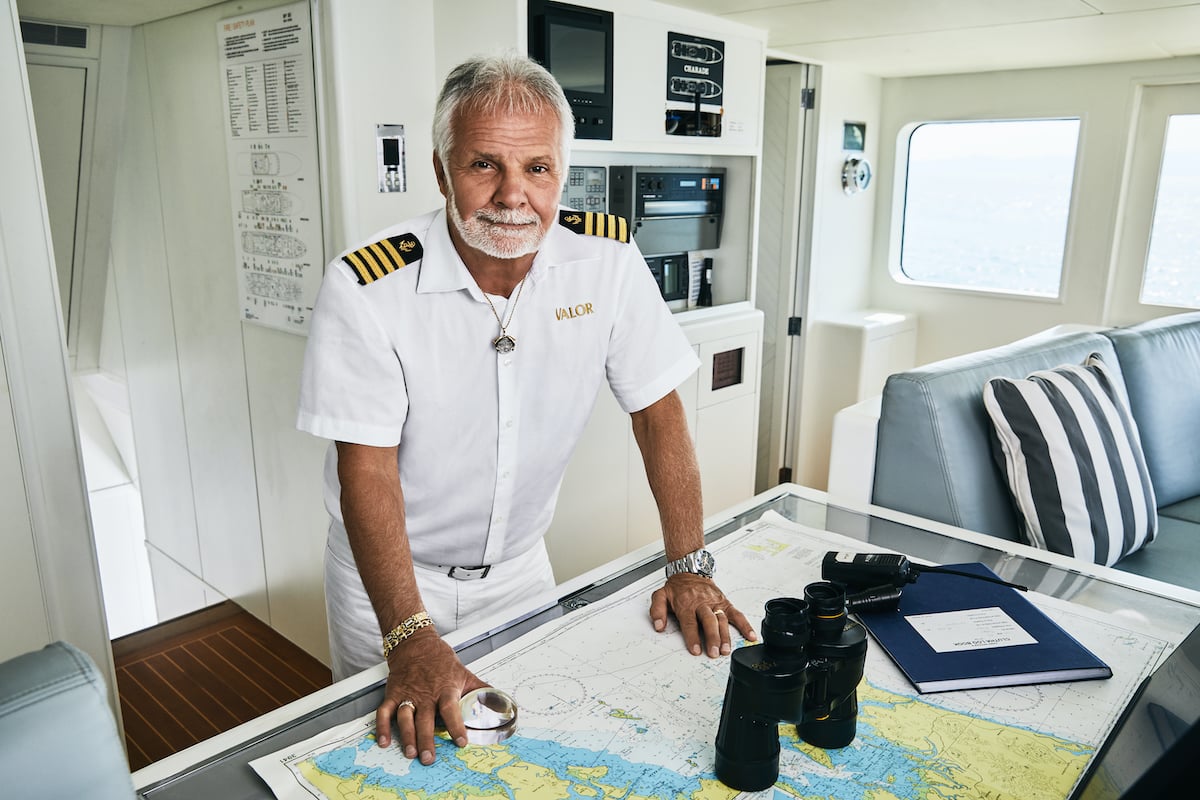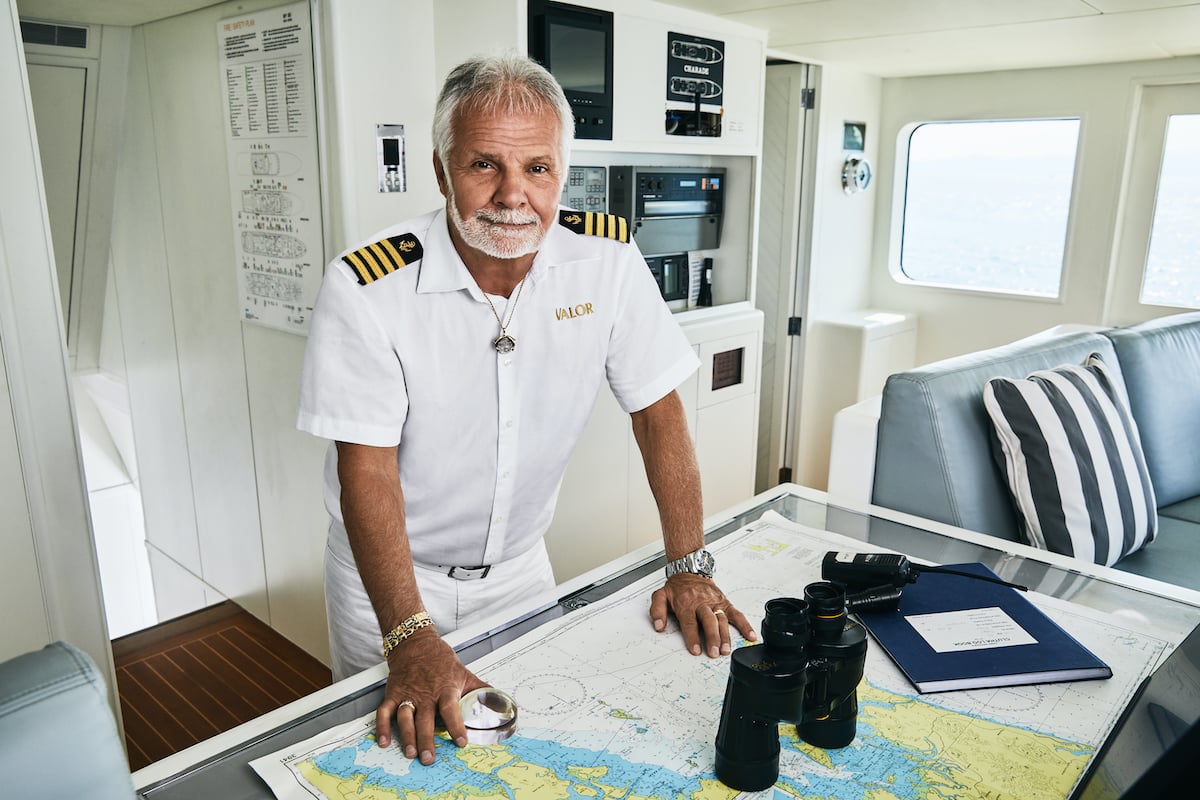 Captain Lee did not greet the 'Below Deck' crew before the season began
Every season of Below Deck begins with the captain greeting the chief stew or bosun. Season 8 was considerably different because bosun Eddie Lucas arrived on an empty boat. "This is weird," Lucas said in a confessional. Something's wrong."
Lucas calls Rosbach's cell phone, which is when he learns his boss is in the hospital. "I'm embarrassed to say, but I fell in the shower," Rosbach shared. "Went down pretty hard. Busted a couple of ribs. I might need surgery. If it's bad I may have to head home. Hell, this season may be over for me before it even starts."
The news puts Lucas on alert. He is now in charge of greeting new crew members as he waits to find out if Rosbach is seaworthy. "And to now find out that he's in the hospital, is terrifying to me," Lucas said in a confessional. "If Lee doesn't show up, this first charter isn't going to be happening." Thankfully, Rosbach arrives, plenty of time ahead of the first charter – albeit very sore.
Deckhand Avery Russell quits 'Below Deck' before the first charter
As the crew breathed a sigh of relief, trouble was brewing for deckhand Avery Russell. He is seen receiving a phone call from his mother, who says his grandmother is extremely ill and the situation is grave.
Lucas already expressed how thankful he was that Russell was on the team and considered him to be his lead deckhand. Unfortunately for Lucas, Russell decides to leave the boat to be with his family. Although crew members have quit the show, no crew member has ever left the boat prior to the first charter.
"I had a lot of really great crew members," Lucas told Showbiz Cheat Sheet. "We had a lot of great times and a lot of fun. Avery … man he was my ace in the hole, to begin with."
"And that was a tough pill to swallow," Lucas said when he learned Russell had to leave. "He got there and I was like, 'Awesome! This is the best thing ever. I can just watch from a distance. He's got it.' Lead deckhand from day one. Too bad it only lasted for one day. But that was rough."
Elizabeth Frankini became the first stew fired on 'Below Deck'
While chief stew Hannah Ferrier was fired on Below Deck Mediterranean, third stew Elizabeth Frankini was the first stew fired on Below Deck. Throughout the season, chief stew Francesca Rubi pushed to have Frankini fired. She felt Frankini wasn't up to the job but was also upset when Frankini unwittingly made mustard gas when she mixed soap with bleach.
Frankini was also fired in a historic way. Rosbach always lowered the boom when it came to firing crew members. But this time, he allowed Rubi to fire Frankini, which he's never done before.
"I think every charter I've had to work and continually put energy into checking up on you," Rubi told Frankini. "We've had numerous chats about this. But sleeping in the guest cabin was sort of like the final straw for me. We've come to sort of a decision, we're gonna have to let you go."
'Below Deck' Season 8 crew were the first to deal with Covid-19
Producers timestamped the entire season, showing the leadup to the Covid-19 outbreak. The My Seanna crew were filming in Feb. 2020, leading into March which is when the pandemic swept the entire globe.
Crew members were seen receiving blips of news about the pandemic. Ashling Lorger's mother told her she should purchase a mask for the flight home. Lucas also monitored the situation, looking concerned as he reported updates.
But it was chef Rachel Hargrove who really knew what was happening. She lived in Italy and her boyfriend alerted her to the lockdowns. Hargrove is seen breaking down in tears when she hears how serious it is in Italy, but the crew continues to work, oblivious to the threat.
"I was actually in the know [about COVID]," she told Showbiz Cheat Sheet. She said Italy was way ahead of the U.S. in terms of the threat level. "So I don't think the American public realized the actual progression and how fast it was and how big it was," she said. "Because it came to light in February. And then it took down all of Europe like straight away." Viewers watched as producers cut the season short, unsure what the future held.