'Below Deck' Season 8 Ratings Rebound After the Election
Below Deck Season 8 ratings rebounded for the second episode after a week where many Americans focused on the presidential election. "S08E02 – 1.409 million viewers (0.43 18-49 demo) *up from last weeks premiere,*" Bravo Ratings tweeted.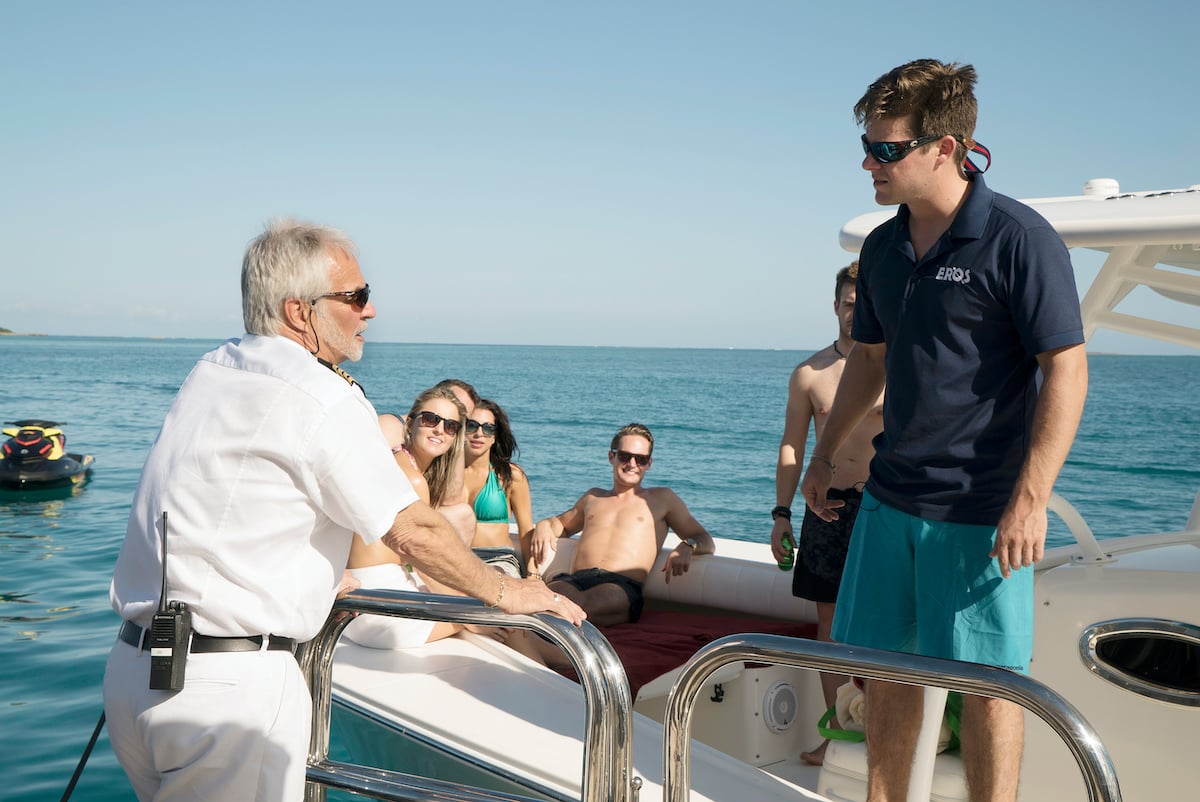 Season 8 debuted on Monday, Nov. 2, the day before the election. Ratings were down and some fans admitted on social media they didn't realize the season premiere had started.
"S08E01 – 1.201 million viewers (0.38 18-49 demo)," Bravo Ratings shared on Twitter after the premiere. Ratings were in stark contrast to the previous Below Deck season premiere. Last year premiered at "S07E01 – 1.412 million viewers (0.51 18-49 demo)," according to Bravo Ratings.
Even Watch What Happens Live with Andy Cohen ratings were strong. Below Deck cast members Shane Coopersmith and Isabelle "Izzy" Wouters virtually joined host Andy Cohen in the Clubhouse. "09 Nov 2020 – 0.610 million viewers (0.17 18-49 demo)," tweeted Bravo Ratings.
Perhaps the election and not Kate Chastain influenced the initial drop
Chief stew Kate Chastain retired after season 7 and some fans worried the show wouldn't be the same without her. "Ohhh dear kates impact really did make ratings," one person replied to Bravo Rating's tweet. Another person tweeted, "drink every time you miss kate."
"How can we move on from Kate Chastain? I'm in mourning," a fan shared on Twitter. Another person simply wrote, "I miss @Kate_Chastain." One fan insisted that Chastain and Captain Lee Rosbach are the entire show. Adding, "I am totally losing all interest in this season. I am done with BDM. I think I maybe done with BD too."
Viewers seem to be warming up to new chief stew Francesca Rubi. Some compared her to chief stew Hannah Ferrier from Below Deck Mediterranean. Many liked her style and work ethic. "Francesca's voice reminds me so much of Hannah, but her work ethic is more like Kate," one person shared after the season premiere. "Seems like she's going to do great."
Guest drama helped too
Returning guest Charley Walters and his friends may have helped ratings too. He shared on Twitter he was told to be demanding while on charter.
A fan shared Walters' Twitter handle and told people to comment. "Here is the primary's Twitter. Do your thingg people!"
"I'm used to this, gang," Walters replied on the thread. "Do you think @BravoTV has repeat guests back to play nice and be 'not demanding'? That's not what I was told!" Another person asked if [producers] "told you to act like a piece of sh*t to the crew?" Walters responded, "Correct. That's what makes the show."
The guests also made detailed breakfast requests, which seemingly rattled chef Rachel Hargrove. The guests sent back some food, insisting the order was made incorrectly. But Walters defended their order. "You are told to come up with the most extravagant orders you can think of," he shared on Twitter.
Below Deck is on every Monday at 9/8c on Bravo.