'Below Deck' Season 8: 'There's No Crying In Yachting'
'Below Deck' season 8 features an all new cast and the return of Eddie Lucas.
It's an entirely new ballgame for Captain Lee Rosbach from Below Deck. He embarked upon season 8 without chief stew Kate Chastain and trouble appears to be brewing.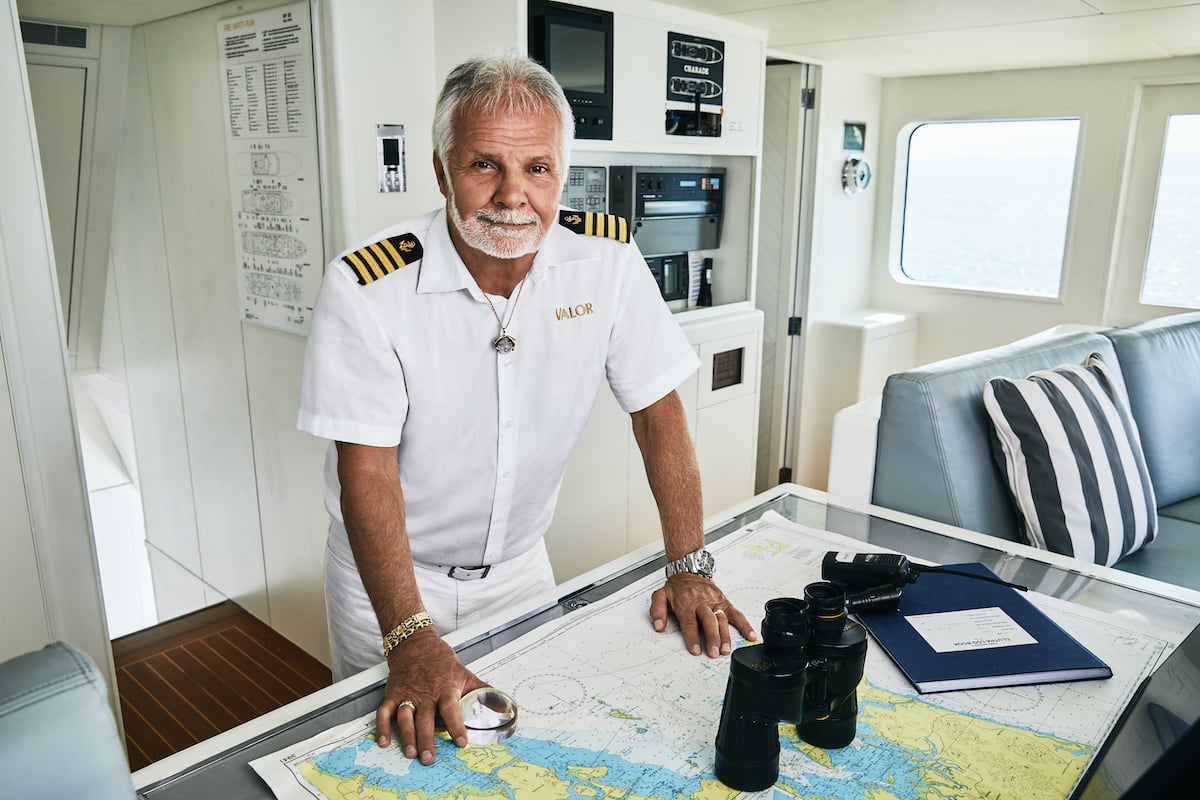 Bravo teased the upcoming season, touting an entirely new crew and one returning cast member. Bosun Eddie Lucas returns and jokes with Rosbach about how everyone in his deck team was born in the '90s.
The season is also a return to Below Deck's previous stomping ground — the Caribbean. The series filmed in the area for several seasons until Hurricane Irma caused massive destruction after season 5. 
"It's been years since I've been in the Caribbean, and I've missed the hell out of it," Rosbach said in the trailer. "White sandy beaches, crystal blue water. It's like putting on your favorite pair of blue jeans. It's like going home again."
Captain Lee is more hands-on this season of 'Below Deck'
Rosbach was used to having his right-hand stew by his side. But now that Chastain has retired, he is working with nearly an entirely new team and appears to be more involved than ever. He's seen trying to grab a line from a deckhand and fumbles with the rope. "Did I look like I was over here," he barks at the deckhand in the tender below.
There also seem to be plenty of tears this season. New chief stew Francesca Rubi is seen crying. "There's no crying in yachting," Rosbach says in a confessional. Although Rosbach didn't fire anyone last season, he may end up handing out a plane ticket or two this season. "Let the firings begin," he's seen saying.
Rosbach also gets heated over a charter guest's behavior to the point where he seemingly kicks the group off the vessel. "Get your godd**n a** back to this boat, now!" he screams at a woman swimming alone in the ocean at night. "Your charter just ended!" Rosbach looks as angry as ever as he storms off into the boat.
Eddie Lucas returns and the crew has a female chef
Lucas departed the series after season 3. He had a secret hookup with Raquel "Rocky" Dakota and seemed to retire from the series. But he returned this year to head up the deck team, which includes James Hough and Shane Coopersmith. This season features only two deckhands instead of three, which means the team has its work cut out for them.
Rubi, the new chief stew, is a perfectionist. "When she discovers her stews are not up to her 'white gloves, no water marks' standards, she reaches a breaking point that sends waves throughout the interior," according to Bravo.
The season also features a female chef. Rachel Hargrove "is a seasoned five-star Michelin chef with over 14 years of yachting experience. She keeps her galley in order and takes no prisoners, so when things start cooking and it's not her duck confit, the crew becomes concerned about how quickly she can go from zero to a hundred." 
Below Deck Season 8 premieres on Monday, Nov. 2 at 9/8c on Bravo.