'Below Deck' Season 9: Who Is Captain Lee's Replacement, Captain Sean Meagher?
Below Deck is coming back for a new season. As with every season of Below Deck, you can bet there will be drama, there will be irrational guests, there will be…no Captain Lee Rosbach? According to previews for this season, Captain Lee won't be the commander of this year's yacht. So, who is taking over for Below Deck Season 9?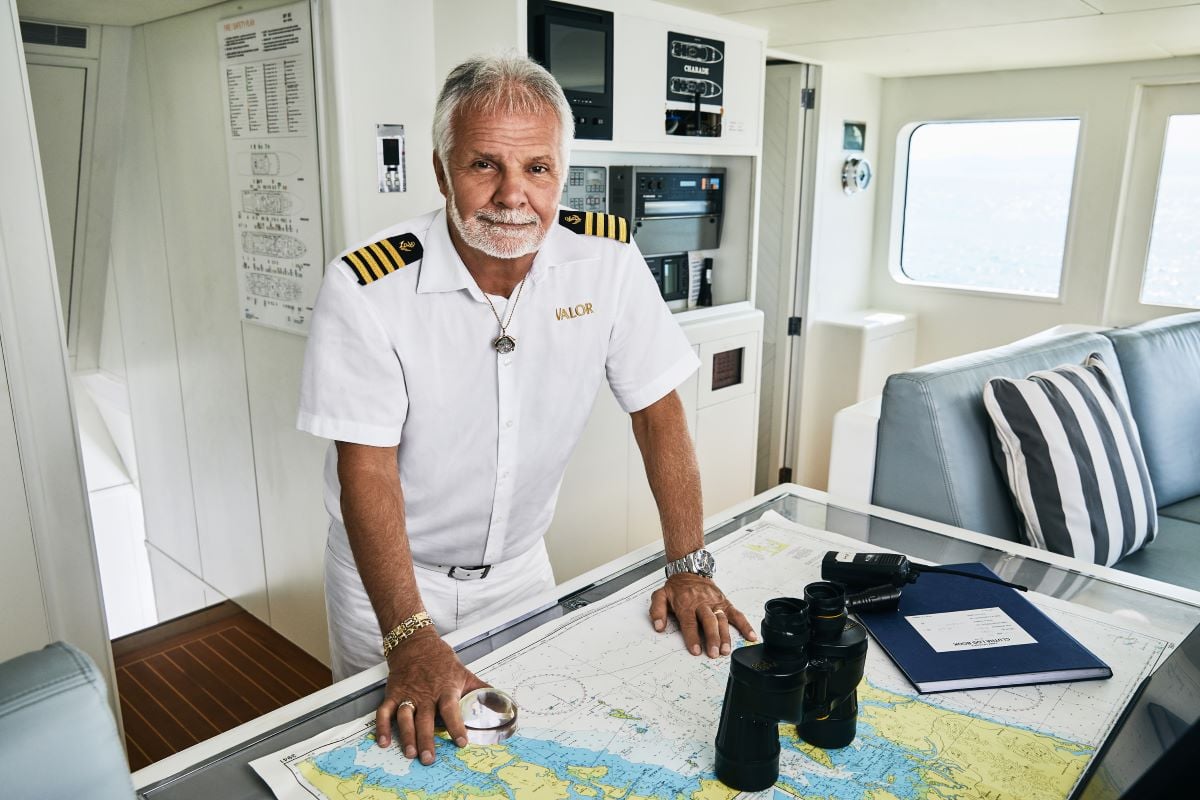 Who is replacing captain Lee on 'Below Deck' Season 9?
In the newest trailer released by Bravo, Lee tells his first officer Eddie Lucas that the ship is now in his command.
"I have a condition," he says. "The whole boat is your ballgame now."
"F— my life," Lucas responds.
Though Lee tells Lucas the boat is his domain, a new captain does actually join "My Seanna." Captain Sean Meagher fills in for Captain Lee.
Who is part of 'Below Deck' season 9?
Without Lee, some fans may be wondering which members of the cast are coming back for season 9. Of course, Lucas is back, and along with him, chef Rachel Hargrove is returning for season 9. This season will see a new chief stewardess, Heather Chase, be added to the crew, as well as stewardesses Jessica Albert and Fraser Olender and deckhands Jake Foulger, Rayna Lindsay, and Wes O'Dell.
Does Captain Lee return?
Though Captain Lee doesn't start season 9 on the show, he does eventually return. Last year, he told Metro that he hasn't even thought about quitting the show or yachting.
"I didn't give that a second thought," he told the outlet.
"What's fine for one person isn't necessarily great for another person and my spot belongs up in the wheelhouse," he continued. "So retirement, I think, is overrated."
Who is Captain Sean Meagher?
Many fans might be wondering who this new captain is that will be filling in for the beloved Lee. Here's a little bit more about the yachter's background.
"Born and raised in Cape Cod, Massachusetts, Sean Meagher has captained various vessels, dating back to his teen years," a profile of Meagher in MeghaYacht News reads. "They range from sightseeing boats to search-and-rescue craft and, of course, to powered megayachts and sailing superyachts. In fact, he is probably best known for taking the wheel of the famous motoryacht "Latitude" within the past decade."
According to the outlet, Meagher is well-versed in leading guests on amazing journeys.
"He led Latitude on a circumnavigation of Svalbard, coming within 400 miles of the North Pole," the article continues. "These amazing journeys have opened the door to Meagher for speaking engagements around the world in front of yachting enthusiasts and adventurers at heart. As much as he loves sharing stories from his travels, however, he is particularly enthusiastic about one thing: creating the perfect customer journey."
Drama on 'Below Deck' Season 9
It wouldn't be Below Deck without a little bit of drama. Tensions between Lucas and Hargrove apparently didn't get resolved during the off-season.
"Alarming things were said on your behalf, viciously attacking my integrity and character," Hargrove says to Lucas in the preview.
And, of course, with new crew members comes new drama, hookups, and blowups.
Below Deck premieres on Oct. 25 at 9/8c on Bravo.