'Below Deck' Season 9 Charter Guests Said Vacation Was 'Trip of a Lifetime'
The newest group of Below Deck Season 9 charter guests couldn't have been more thrilled with their Bravo getaway, citing it as a "trip of a lifetime."
After sending Michael Durham's group packing, Captain Lee Rosbach and the My Seanna crew welcomed a new group of Michigan charter guests with open arms. Primary guest Jeremy Morton's wife Stacie Maier, a jewelry designer shared on Instagram that the trip was wonderful and healing.
'Below Deck' Season 9 guests worried about the backlash
Maier admitted she was a little worried about how she and her family would be shown. But added that she felt grateful to have the experience, especially during a pandemic.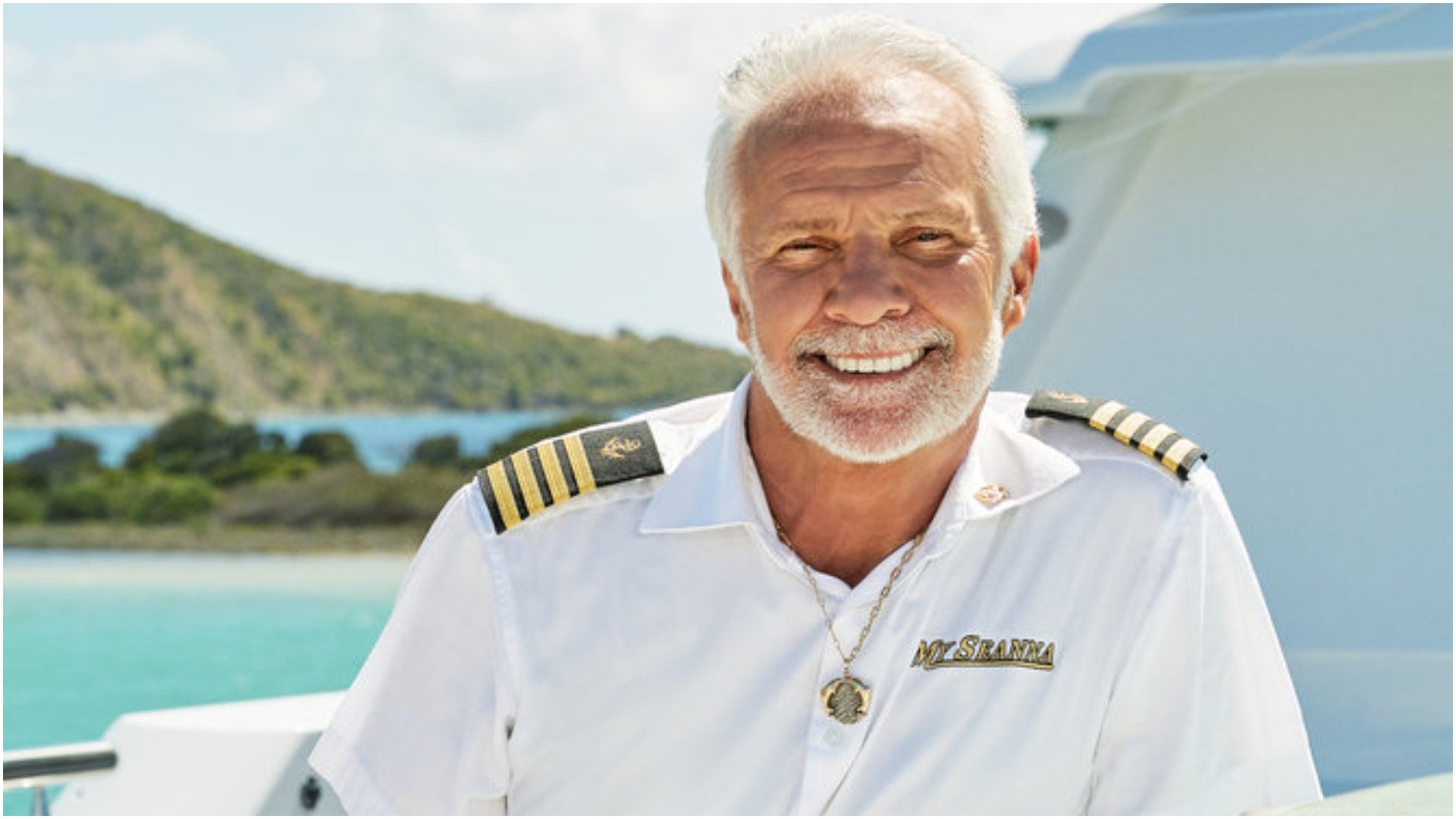 "The preview for next weeks [Below Deck] aired last night," she shared on Instagram. "The insecure part of me thought 'I haven't lost my covid 20 yet' (I have now) what if we come across a certain way. After a few seconds I realized that no matter how we look, there will be people that laugh at us, talk about us, and everything in between."
She added, "The truth is when my life fell apart years ago, and I tragically lost too many loved ones, what truly kept me distracted enough to keep going was [Bravo] and I am truly blessed that my husband made that dream for me and my sons come true."
This was a 'beautiful experience' the 'Below Deck' guests shared
Maier also said the crew and yacht were incredible. "We were soooo lucky that in the middle of a pandemic, we were able to travel with the most amazing family and the greatest singer on earth Ronnie Weiss," she wrote. "Spend time on a beautiful yacht with an amazing crew and experience beautiful [St. Kitts]." 
"People always look for the negative and that is on them," she continued. "We had a trip of a lifetime and I lived out a dream that for many years was just that- a dream that saved me from my nightmares. I hope everyone tunes in next week to see our families We will always be grateful for the time we spent [the entire crew] and look forward to watching next Monday. We hope everyone enjoys the show as much as we enjoyed it."
The guests really bonded with the 'Below Deck' crew too
Maier also shared some sweet photos with the Below Deck Season 9 crew. She especially bonded with chief stew Heather Chase and second stew Fraser Olender.
"There are certain people that as beautiful as they are on the outside, their insides are infinitely more beautiful. [Heather Chase] is that person," she shared along with a sweet photo of her son and Chase. "Her smile is infectious, her heart is pure and the light that shines through her, lights up the entire room she is in. Thank you for coming in to our lives….. I am soooo excited to do yoga with you!!! Thank you for being you!!!!!"
The feeling was certainly mutual. "IM SMITTEN with you & your family.. thank you for loving us," Chase replied.
Maier also felt close to Olender. "The picture speaks for itself," she shared along with a photo with Olender. "I absolutely adore [Fraser Olender] I never thought I would again find a friend that completes my sentences and knows the punchlines to my sick jokes."
"Anyone that knows me, understands that I lost great loves of my life and truly never thought I would laugh again," she continued. "Love again, feel safe enough to trust that….if I go to sleep, I will wake up and that person will be on the other end of the phone. G-d brought me [Fraser] and within moments of knowing him, he was my friend and over time he is my family. Nobody in life is replaceable however, in time we do learn to love, trust, believe, and know that our angels do find people on earth to allow us to love and laugh again. Thank you again [Fraser] for waking my soul up. You are truly magical."