'Below Deck' Season 9 Features Diverse Cast, Another Male Stew, and Unusual Beginning
Below Deck Season 9 trailer teased more twists and turns and the season hasn't even started. In addition to the season beginning without Captain Lee Rosbach, the new cast is diverse and includes the second male stew in the franchise. The season begins with Rosbach having to sit out a few charters leaving Captain Sean Meagher at the helm. First mate Eddie Lucas and chef Rachel Hargrove return, but the season definitely breaks barriers and new ground.
Fraser Olender becomes the second male stew on 'Below Deck'
Stew Fraser Olender becomes the second man to work in the interior team after second stew Josiah Carter trailblazed the path on Below Deck Season 6. Carter shared that he loved his Below Deck experience and wanted to return someday. In fact, he hoped to work in the Med if given the chance. "I had so much fun doing all the aspects of the show," Carter says. "It was another country to check off my list with Tahiti," he told Showbiz Cheat Sheet in 2019. "But when I saw the adverts for the Med, it's interesting because I've done the Med loads of times."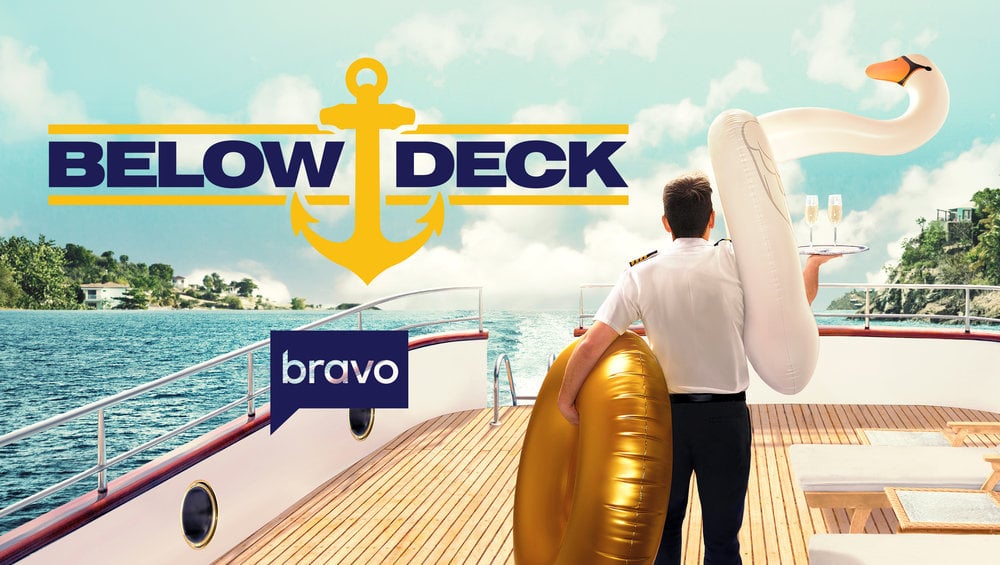 Carter almost returned for Below Deck Season 8 when stew Elizabeth Frankini was fired. But the pandemic squashed his return. Now the series welcomes a new male stew and like Carter, Olender's Instagram is travel eye candy as he seems to be jetting off to a new exotic location on a regular basis. And while he hasn't posted a considerable amount about Below Deck on his Instagram, he shared a few videos that included chief stew Heather Chase and deckhand Jake Foulger partying in Miami. The trio looks like they weathered Below Deck Season 9 and are still friends.
'Below Deck' Season 9 features a diverse cast
Until recently, the Below Deck franchise did not feature many people of color. However, Below Deck Mediterranean Season 6 changed that direction and featured two Black yachties. Below Deck Season 9 also includes two Black deckhands, Wes O'Dell and Rayna Lindsay. Former Below Deck stew, Simone Mashile said that the yachting industry is not very diverse.
"It is truly mostly a homogenous industry," Mashile told Showbiz Cheat Sheet in 2020. "And I feel that people who aren't Caucasian or have a certain look of like blond hair, blue eyes, which is incredibly favored, by the way, just don't get equal opportunities." Mashile added that discrimination in the yachting industry is not unusual.
RELATED: Below Deck's Captain Lee Reflects on a 'Challenging' Season 9
"People are so biased and prejudiced against people of color," she reflected. "It is just crazy. But that is normal in yachting. It's basically because either the owners are like that. It is also basically because the people who actually are in the hiring process are like that. I have been discriminated against in terms of trying to find a job."
'Below Deck' Season 9 also features a new captain – sort of
Another move the franchise has never made was to begin the season with a relief captain. Rosbach only shares that he has a "condition" that prevented him from beginning the season with the crew. Meagher may have been the perfect person to step in temporarily because he was the charter captain of My Seanna when Below Deck was not filming.
RELATED: 'Below Deck' Season 9 Sets Sail Without Captain Lee, Plus Eddie Lucas and Chef Rachel's Beef Continues
Meagher also brokered the sale of My Seanna too. "The iconic MY Seanna is available for showings in Fort Lauderdale," he shared on Instagram in May. "In 2020 she underwent an extensive $5,000,000.00 refit at LMC." Meagher included an extensive list of updates and added, "Priced to move at $21,900,000.00." He sold the yacht in July 2021.
Below Deck returns for season 9 on Monday, Oct. 25 at 9/8c on Bravo and streams the next day on Peacock.