'Below Deck': Shane Coopersmith Says He Sometimes Worked on 4 Hours of Sleep
New Below Deck deckhand Shane Coopersmith revealed that superyacht work is no joke, describing that he often worked on very little sleep.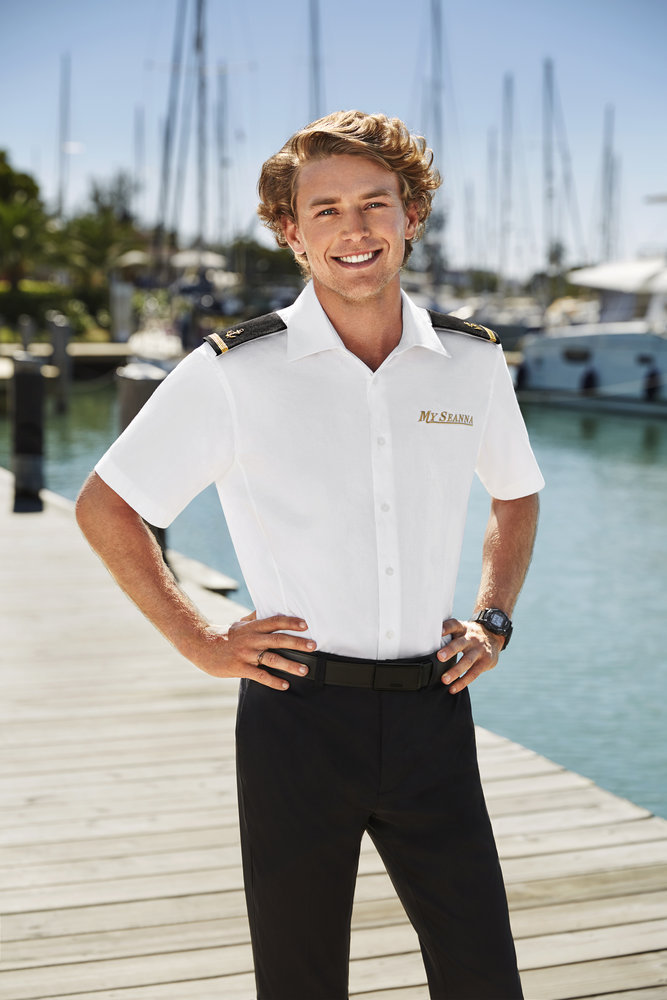 Coopersmith offered some insight into his experience on the show, giving a shout out to bosun Eddie Lucas and Captain Lee Rosbach. He posted on Instagram that deck work was both challenging and rewarding.
"Sometimes I'd work until 2am & then have to be on deck by 6am the next morning to scrub the decks," he shared. "Other times I'd sleep with my shammy. AND don't even get me started on trying to put up the waterslide."
Like Coopersmith, other crew members have dished about how working on the show is no different than any charter yacht job … including the dreaded waterslide.
The waterslide is always a challenge
Deckhand Colin Macy-O'Toole from Below Deck Mediterranean had the perfect description of the giant waterslide. "There's too much rubber, there are too many hoses," he shared in a confessional during season 3. "It sounds like I'm describing a sex scene." 
But Lucas and his season 2 deck team offered a little more of an in-depth description of the slide. "The water slide … it weighs like 700 pounds," Lucas explained in a confessional. "It's huge."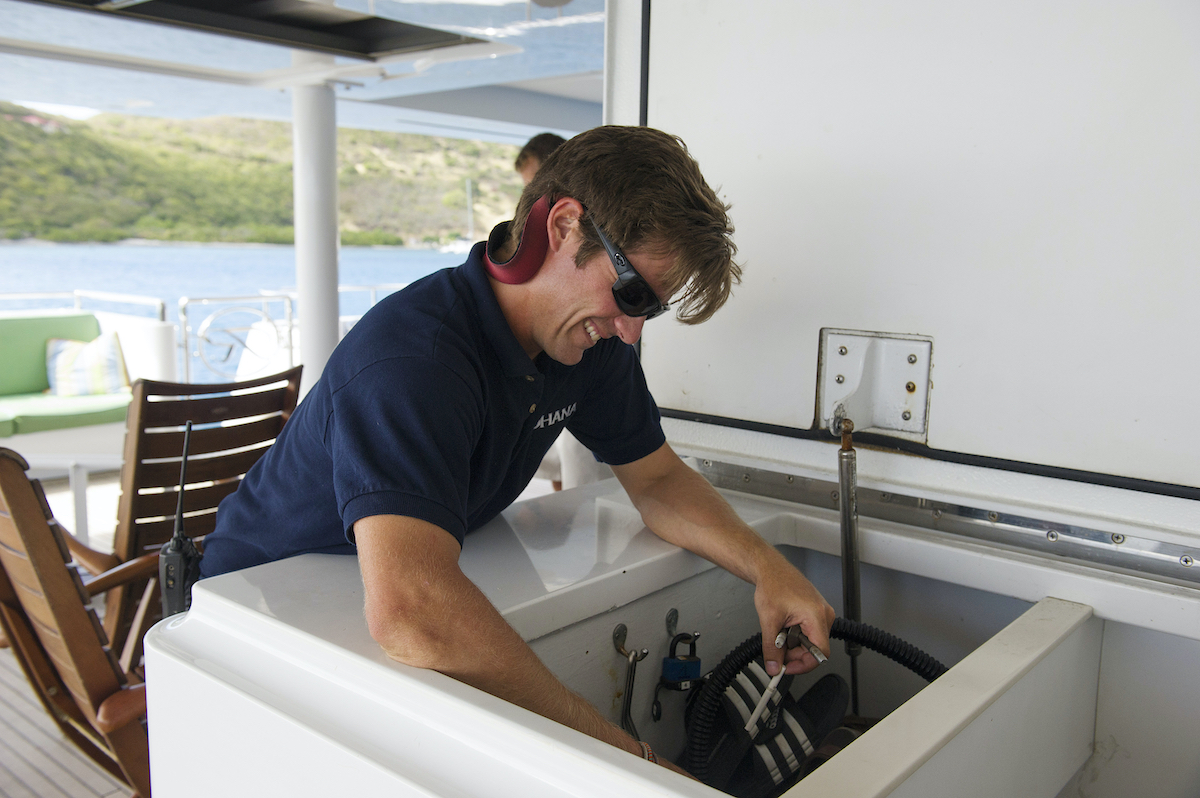 "The water slide is five hours of pain and suffering," he added. "For one little hour of guest enjoyment." Deckhands Kelley Johnson and Jennice Ontiveros shared in Lucas' waterslide misery.
"Ugh the slide," Ontiveros said in a confessional interview. "No! That's gonna be our job to put that giant, stupid thing up! We're short-handed. We don't want anything to do with the water slide." The season 2 team was down a deckhand so the waterslide was an even bigger challenge.
Crew can work 18 hours a day
The Below Deck season is only six weeks, but producers pack in as many charters as possible. That means the crew needs to impress each group of guests. Stew/chef Anastasia Surmava from Below Deck Med said the work is exhausting. "You can see if on our faces as well," she said on the Out in the Wild podcast. "We're exhausted. We work 15, 16, 17, 18 hours a day." 
"Yachties are used to those hours but you're not used to having cameras filming your worst moments," she added. Surmava also told Showbiz Cheat Sheet that yacht chefs are under an extreme amount of pressure.
"The huge thing is you don't have a team," Surmava said. "You're completely by yourself and you don't have your bussers and dishwashers and your pastry chef. You don't have any support, really. On the bigger yachts, you may have a sous chef and a crew chef. But generally, you don't."
"So you're everything, you're it," she continued. "It's really stressful and you have to be so organized and so good with time management. I think a lot of people watch the show and were like, 'How come you just couldn't get it out hot or on time?'"
Find out how Coopersmith and the rest of the Below Deck crew deal with the stress when season 8 sets sail on Monday, Nov. 2 at 9/8c on Bravo.