'Below Deck' Shut Down Production in Mid-March but Captain Lee Kept Fans' Spirits High on Instagram
Below Deck Season 8 came to an abrupt halt when Covid-19 (coronavirus) cut production short. But Captain Lee Rosbach tried to keep everyone's spirits up through inspirational Instagram videos he shared shortly after returning home.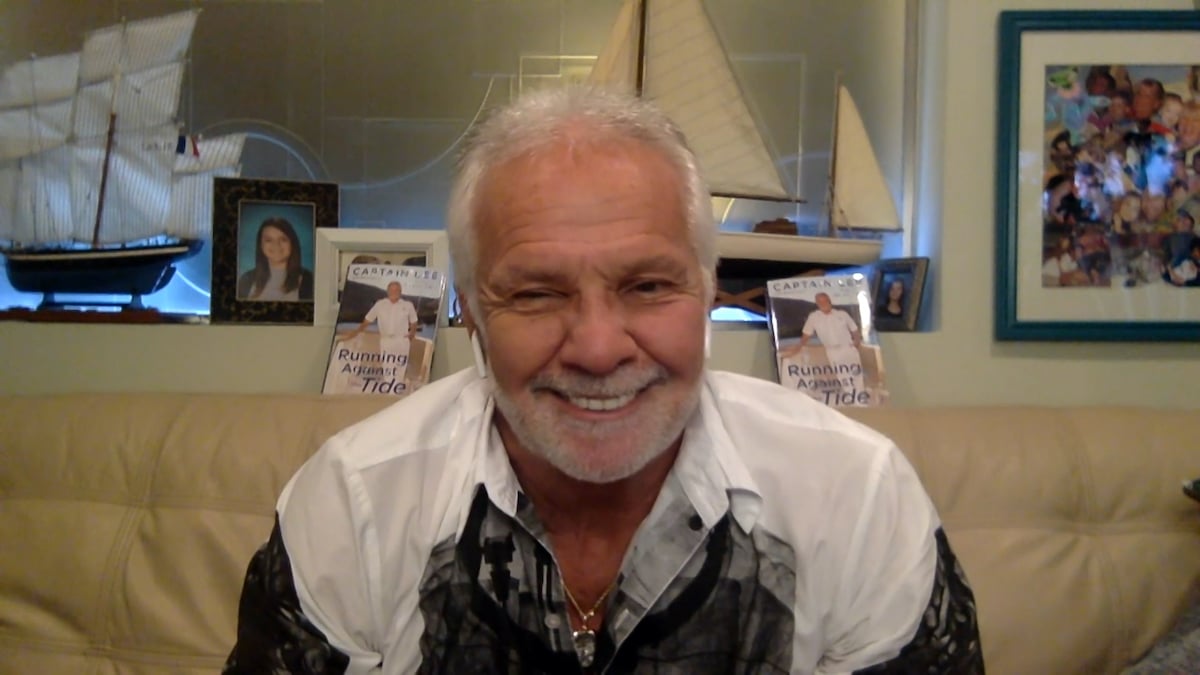 The crew had two more charters on the books but the United States finally sounded the alarm that Covid was going to be a problem. Unfortunately what appeared to be a temporary hiccup dragged on for months. Rosbach arrived back in Ft. Lauderdale on March 17, 2020.
"Not a swinging dik onFt Lauderdale Beach. Spring Break 2020 brought to you by #coronavirus," he wrote along with a photo of an empty beach. "All beach goers banned. Today at 5 pm all restaurants and bars close for 30 days. Be safe and use common sense peeps."
Captain Lee posted messages of encouragement on Instagram
Rosbach shot a series of uplifting videos during the early days of the pandemic. Only a few days after arriving home, he posted a video to Instagram from his bike. "Everybody just needs to do what is right. You can never go wrong doing the right thing. WTFU. Now is the time. This is something you can't phone in. Do the right thing and do it now," he posted along with video words of encouragement.
"Everybody needs to do their part," he said. "Stay safe. Do your social distancing and hang in there."
Rosbach posted a few more videos shortly after the first one. "Just wanted to post an update, My bride and I are well," he wrote with his next video only a few days later. "Hope ya'll are as well. Hang in there and keep doing what you are supposed to do and we will see ya'll on the other side of this. This isn't forever, when they show the stats of this on tv look in the green column, it's not all bad news. We will come thru this if we all pull together."
Captain Lee said the crew was pretty isolated
The crew was seen tracking the news on their phones but Rosbach shared they were still pretty isolated. "You have to keep in mind that we're pretty isolated there," he told E! "We're kind of like, in a cocoon…in spite of the fact that we have satellite, we have everything that we need, but it comes in a little bit late and a little bit tardy."
"Not to plug another show, Don't Be Tardy for the party when it comes to staying up to date with things," he joked. "It can't be helped. You're wondering what's really going on in the outside world and how much information are you getting. And we still have our jobs to do."
"When you work on a yacht and you work on a superyacht, you're used to the unexpected and things coming up and emergencies happening," he said. "It has a tendency to prepare you, more so than the average individual, I think."
But he added the crew was pretty isolated. "I think the yachting industry, especially the charter industry, is very well suited to deal with it," he said. "Because once we leave the dock, I mean, we're totally isolated."