'Below Deck': The Crew Reveals Whether Rachel Is Actually a Good Chef
Below Deck season 8 is in full swing, and two crew members on board have already had breakdowns. It's not easy to cater to demanding charter guests, and by episode 2, chief stew Francesca Rubi and chef Rachel Hargrove were already crying.
Rachel's frustration got the best of her when her charter guests demanded eight different types of breakfast, and she felt like she couldn't handle it. But after the breakdown, two crew members revealed whether Rachel is a good chef.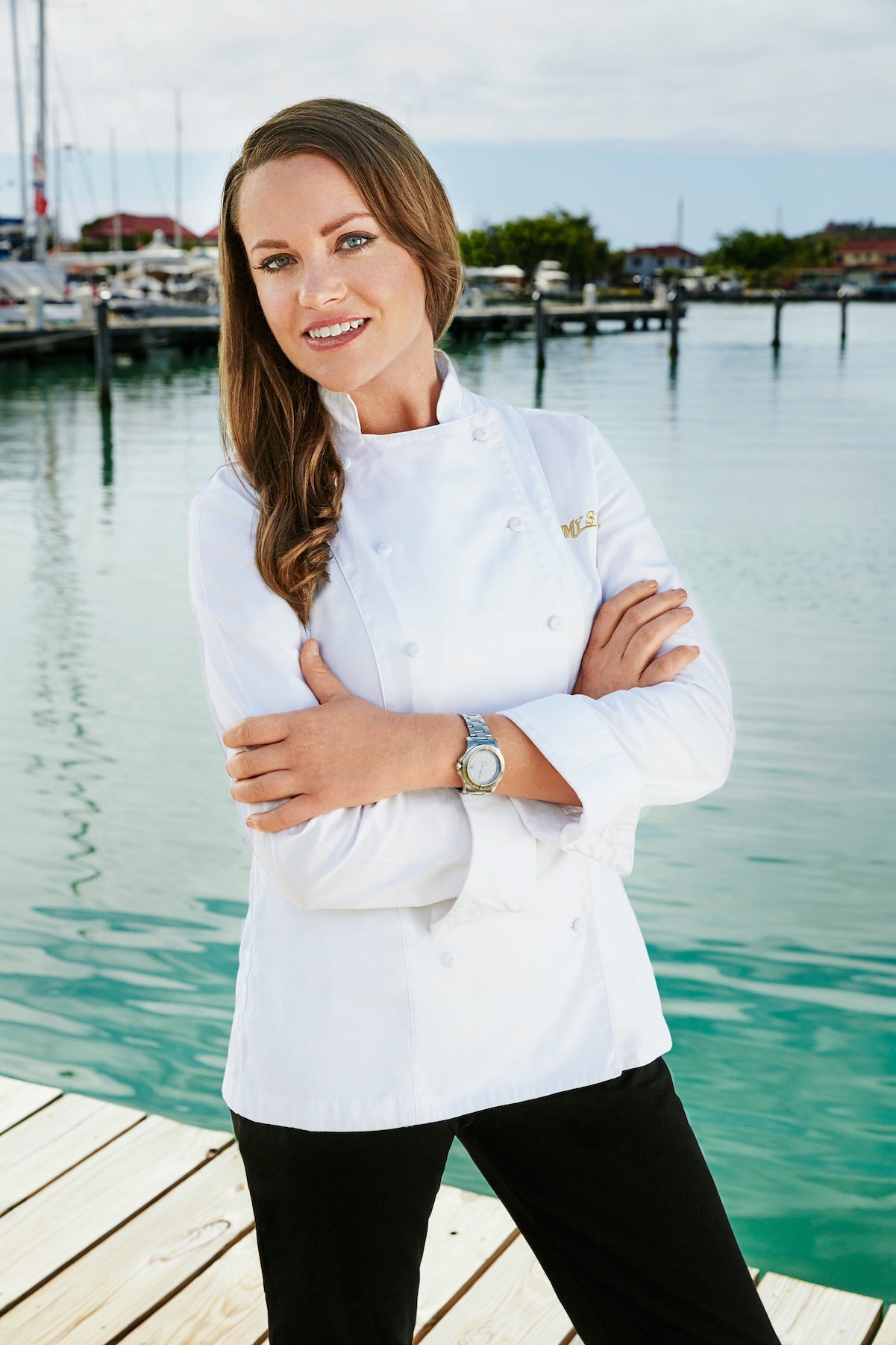 'Below Deck' season 8 chef Rachel broke down during episode 2
The show's first charter proved to be a challenge for everyone; the guests were demanding and high-maintenance, and they didn't hold back on their requests. In the season's second episode, the crew members start to crumble under the intense standards that have been set for them. Chief stew Francesca broke down crying after an exhausting day, and chef Rachel wasn't far behind.
While preparing breakfast for the guests, Rachel realized there were far too many requests for her to handle at once — and when everyone wanted an omelets, Rachel noticed she didn't have the proper cookware to prepare them.
"F***ing omelets with 30 different types of f***ing toppings," Rachel said to the camera. "Eight different types of omelets for eight different people." Rachel also revealed that the pans were not the proper size to prepare omelets. After one guest sent back her avocado toast and another claimed his omelet was incorrect, Rachel started crying in frustration in the kitchen.
RELATED: 'Below Deck': These 2 Yachties Grew Up Together
Izzy and Shane just revealed the kind of chef Rachel really is
Despite the hardships during breakfast, Rachel put on a show for the rest of the charter; she even prepared an international tasting menu featuring dishes from various countries. After episode 2, Izzy and Shane appeared on Watch What Happens Live With Andy Cohen, where they were asked various questions — and were required to rank Rachel's cooking skill on a scale from 1 to 10.
"30," Izzy said, while Shane simultaneously said, "11." Andy Cohen was shocked to hear the crew members offer Rachel such high praises. "Wow … So she's amazing, huh?" Izzy jumped in, adding, "She's so good, like, you guys are gonna be blown away."
Who is the best 'Below Deck' chef of all time?
When it comes to the greatest Below Deck chefs of all time, fans have a pretty solid idea of who takes the top spot. According to Reddit, users think Adrian was the most talented chef to ever appear on the show. Fans also felt Ben's cooking skills were hard to beat, too. The thread didn't include Rachel, since her season is so new, but Kate Chastain revealed that Rachel is her new favorite chef.
"Ben IS great, but Adrian is another level. I think he's the best Chef I've seen ever on TV, not just on yachts," one user wrote. "I would love to see a [cook] off between Ben, Adam and Adrian," another person wrote. Based on "simply cooking skills," one fan though Adrian, Adam, and Ben were the top three. The general consensus for worst chef of all time was Mila, who was fired by Captain Sandy on Below Deck Med less than halfway through the season after her meals didn't stack up to her resume.