'Below Deck': Wes O'Dell Explains Drama on Deck – 'Things Are Going to Go Wrong Because We're Trying to Rush Around' (Exclusive)
Deckhand Wes O'Dell was in the middle of the deck drama on Below Deck and he explained why he didn't move as quickly as lead deckhand Jake Foulger, first officer Eddie Lucas, and Captain Lee Rosbach demanded.
Lucas melted down during last week's water toy deployment, grousing at the deck team for moving at a snail's pace. Rosbach, Lucas, and Foulger directed some of their frustration toward O'Dell who was admittedly green when it came to working on superyachts. He recently told Showbiz Cheat Sheet why he wasn't on pace with what his superiors demanded.
Wes O'Dell thinks there was a communication problem with Jake Foulger on 'Below Deck'
Foulger came down on the O'Dell and deckhand Rayna Lindsey for not moving fast enough. "I understand where he's coming from because I'm sure Eddie is talking to him about where we need to be faster and things like that," O'Dell explained.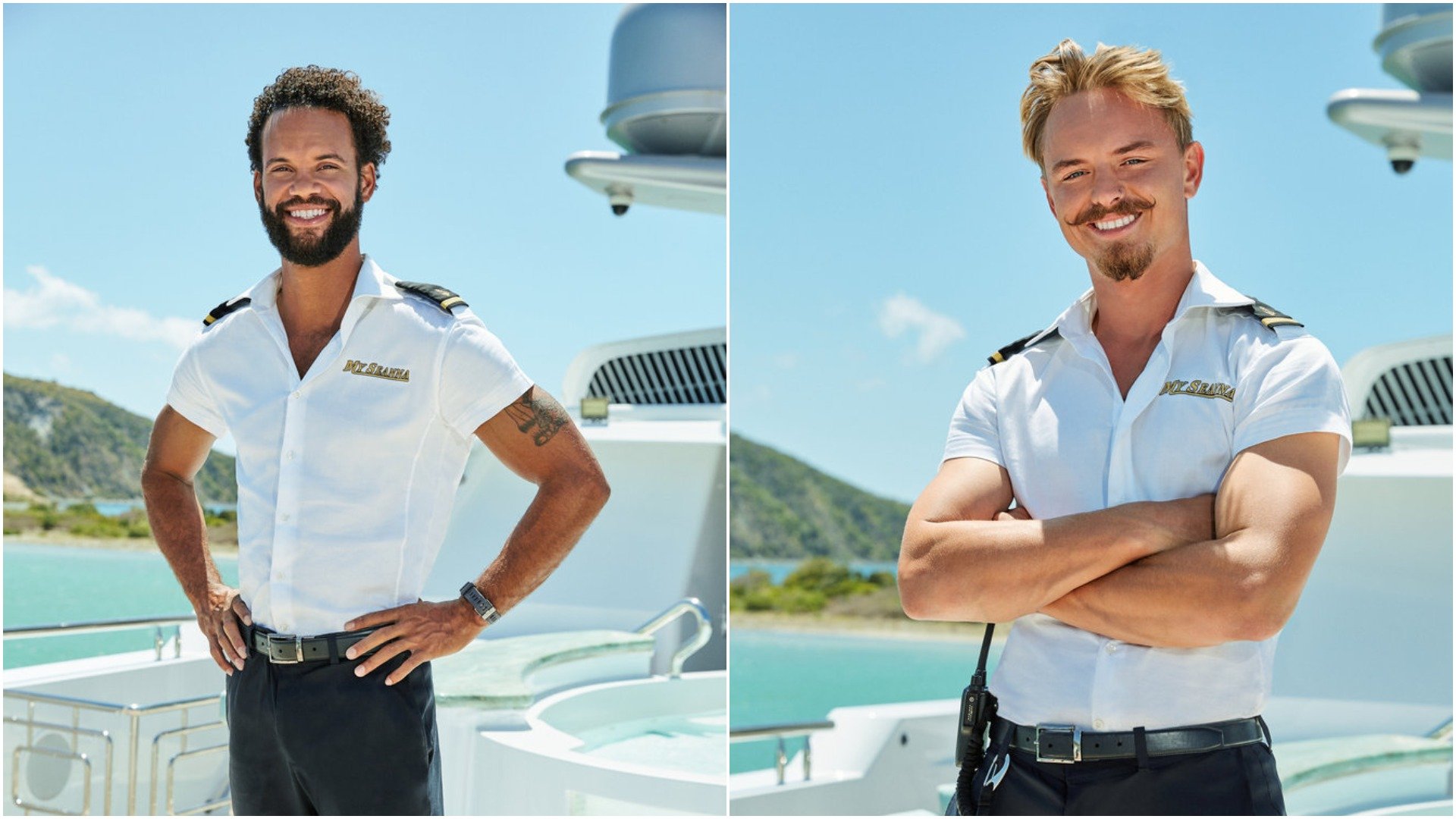 "My concern and my frustration with Jake is, man, if we keep going at this speed and not doing things right, you have to relay that information," O'Dell said. "We're going to make mistakes. And things are going to go wrong because we're trying to rush around without properly doing things."
"And really taking the time to make sure it's done right," he added. "That's when mistakes happen. So that's what was very frustrating with Jake. I just felt that I wasn't was being heard until a lot later."
Captain Lee noted the chaos on deck in his blog
Rosbach addressed O'Dell specifically in his blog post, admitting that O'Dell was still learning on the job. "Wes, you're finding out that there's a big difference in sailing yachts and superyacht charters," he blogged. "You're right, there's a lot more to do and a lot more pressure. And you experienced Murphy's Law at its best." During the harried deck debacle, O'Dell ended up on a jet ski and ran over the line.
"You running over the line with the ski, couldn't have happened at a worse time," Rosbach added. "I know you didn't do it on purpose, but that's what happens when things are not properly organized. Had the slide been deployed properly in an orderly fashion, you wouldn't had to have been out on the ski trying to make it right. So just learn from it and move on, not the end of the world and I know you would do anything for it not to have happened."
O'Dell wasn't the only deckhand on Rosbach's list. He directly addressed Foulger's management style. "Now, for how to get what you want out of your crew, If you take the time to show your crew how you want it done, demonstrate exactly how to do it, and then you may not have to yell at them to move faster," he addressed Foulger. "There's nothing wrong with their speed, it's their execution that's lacking. You need to show them properly."
How does Wes O'Dell feel about having Jake Foulger as the lead deckhand?
While Lindsey seemed to be a little annoyed with Foulger in the new lead deckhand position, O'Dell said he welcomed it.
RELATED: 'Below Deck': Wes Teases Romance With Jessica, Reveals Who He Got Close to From the Crew (Exclusive)
"Well, for me, the lead position was always something that was necessary," he said. "We all knew that Eddie was the higher position, so we needed somebody to lead on deck."
"And I was a big advocate for it because I'm good with the leadership role," he remarked. "But like I said, I don't know yachts, so I don't need that position. You know, I'm the worst person for it starting off. But when it comes to crew management and time management, I'm very decent at making sure everybody's in their place. And doing stuff like that. But Jake has the leadership qualities and has been in the game the longest. So it just makes sense for him to have that position. And to give him the opportunity."
Below Deck is on Monday at 9/8c on Bravo.