'Below Deck': Wes O'Dell Shares Why He Still Prefers Sailing Yachts Over Motor Yachts (Exclusive)
Wes O'Dell from 'Below Deck' said he'd love to go on 'Below Deck Sailing Yacht' because he comes from a family of sailors.
Wes O'Dell may be still trying to find his sea legs on Below Deck but he revealed he's right at home on a sailing yacht.
O'Dell had no choice but to develop a love of sailing, revealing that his family ran a sailing yacht charter company for years. "So what I do is smaller boats," he dished with Showbiz Cheat Sheet. "I'm in the 50 foot, 70 foot, 80, and 90-foot range. It's a little different vibe. But yeah, no I like sailing so much more."
Why is sailing different from motor yachts?
Despite being highly skilled on a sailboat, O'Dell considers himself to be green when it came to motor yachts. "Oh my god, no experience whatsoever," he exclaimed about how prepared he was for My Seanna deck work. "I had a friend so I had been on [a yacht] eating and drinking and playing in the hot tub. But when it comes to that level of yachting, everything is just larger. It's different."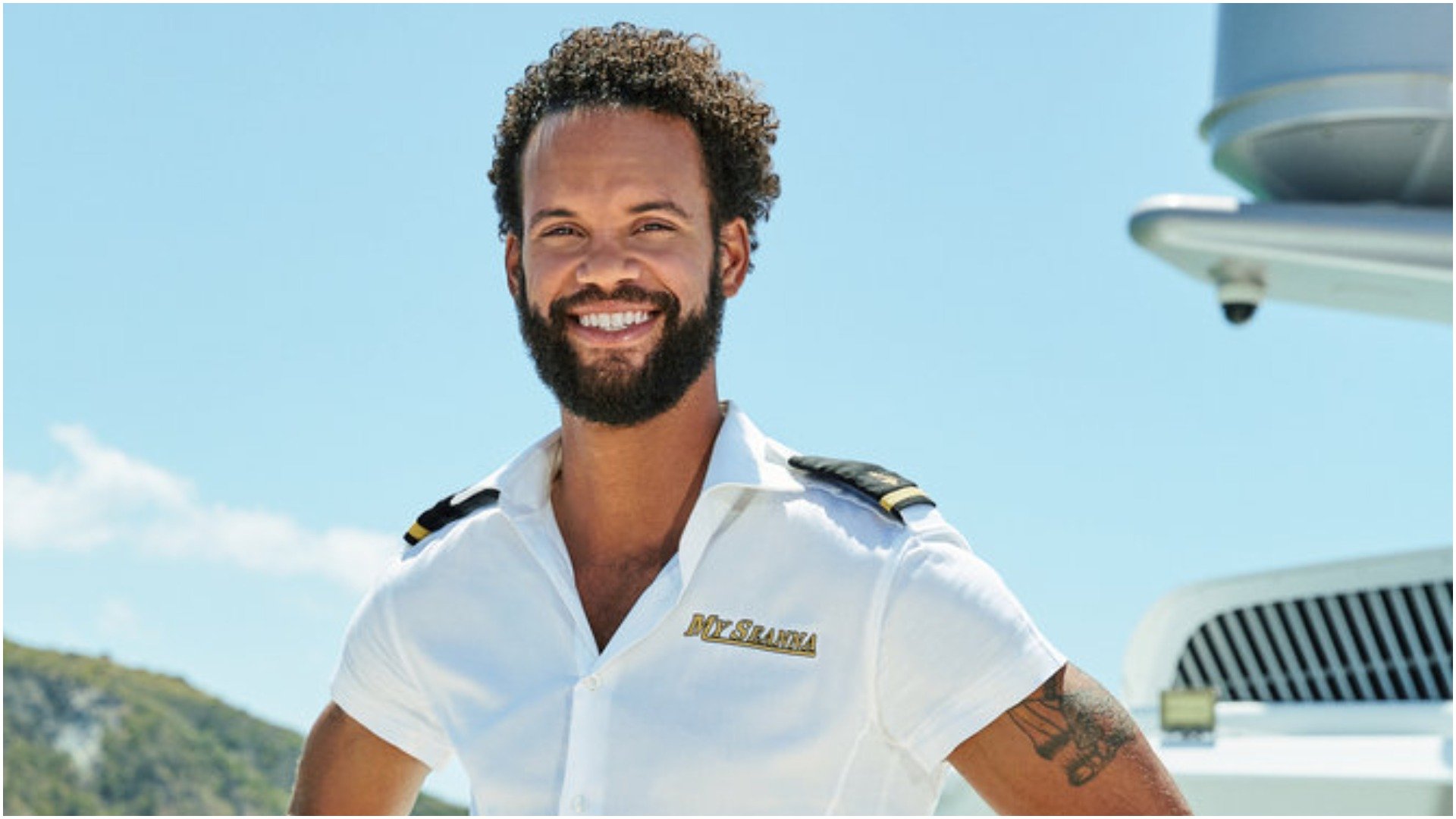 "You know, you have the tonnage behind everything," he described. "So it was a learning curve, but I do know boats. So it wasn't that different. It's just things are a lot larger and they work a little bit to a bigger scale."
He said his experience on a sailing yacht was extremely different from the deck work on Below Deck.
Wes O'Dell explains why he prefers sailing over motor yachts
One big difference is deck work on a motor yacht often centers on water toy deployment and packing them up. "Honestly the biggest [problem] is my boredom," he said about motor yacht deck work. He described deck work on a sailing yacht as being action-packed where something always needs to be done with the sails.
"But when it comes to motor yachts, we put out swimming toys and deck stuff," he said. "You learn stuff, but it's not where I want to learn at this point in my life. And maybe if I was like 24 and just getting really into it all. You know, that would have been something cool."
"But I'm 29 now," he continued. "Like I know where I'm going and it's not mega yachts. Maybe to fill in for like delivery or something like if someone needs a deckhand. But I'm not trying to be like Eddie [Lucas] and getting high tonnage and doing what Captain Lee [Rosbach] does on that on that level."
Wes O'Dell got his love of sailing from his parents
O'Dell's love of the open air, adventure sail is more than apparent from his Instagram. He recently shared an action shot from a sailing race of his boat heeling over. "Made it back from St Croix 4hr 53min. What an awesome race," he captioned the photo.
He described his background and how his father really rooted his love of sailing. "[My dad] did it for work in the past," O'Dell shared. "Though in 2017 he lost his boat, the Nightwind, but it was time for him to retire. And my mom, when they were together, they worked a boat back in the '90s. They had two of them, which were also lost in a hurricane. Hurricanes destroy boats."
O'Dell shared photos of the devastation from Hurricane Irma. The sailing yacht was hurled onto land and positioned on its side. "RIP Nightwind it's has been a memorable 10 years," he captioned the eerie photo.
Since he's such a sailor, would he ever consider sliding over to Below Deck Sailing Yacht? "I would consider it. I would love to do it," he remarked. "Because that's what I would consider doing. You know, you have a little fun. You get to put the sails up, you get to sailing."