'Below Deck': Wes Teases Romance With Jessica, Reveals Who He Got Close to From the Crew (Exclusive)
Deckhand Wes O'Dell from Below Deck definitely experienced a sweet romantic moment with Jessica Albert but could have done without "help" from the crew.
O'Dell told Showbiz Cheat Sheet the nonstop comments that he and Albert should hook up got a little annoying after a while.
"I think things would have unfolded in a whole different way if they did not try to do that," he said. Adding, "And so we formed a friendship and it was really good. And most likely would have taken off if it wasn't every single person, which I just found out, literally everybody on the boat was like, 'Oh yeah, Wes and Jess they need to do something.'"
Jess and Wes get romantic on 'Below Deck'
So do they find love? The trailer gives away a bit of romance, which O'Dell confirmed. "We do have a very good moment and the fruits of the labor of the whole entire crew, including apparently the captain too, we do get a chance to have our time together, which is very fun," he dished. "I think it's something we both needed at this point of the charter and this point of the season."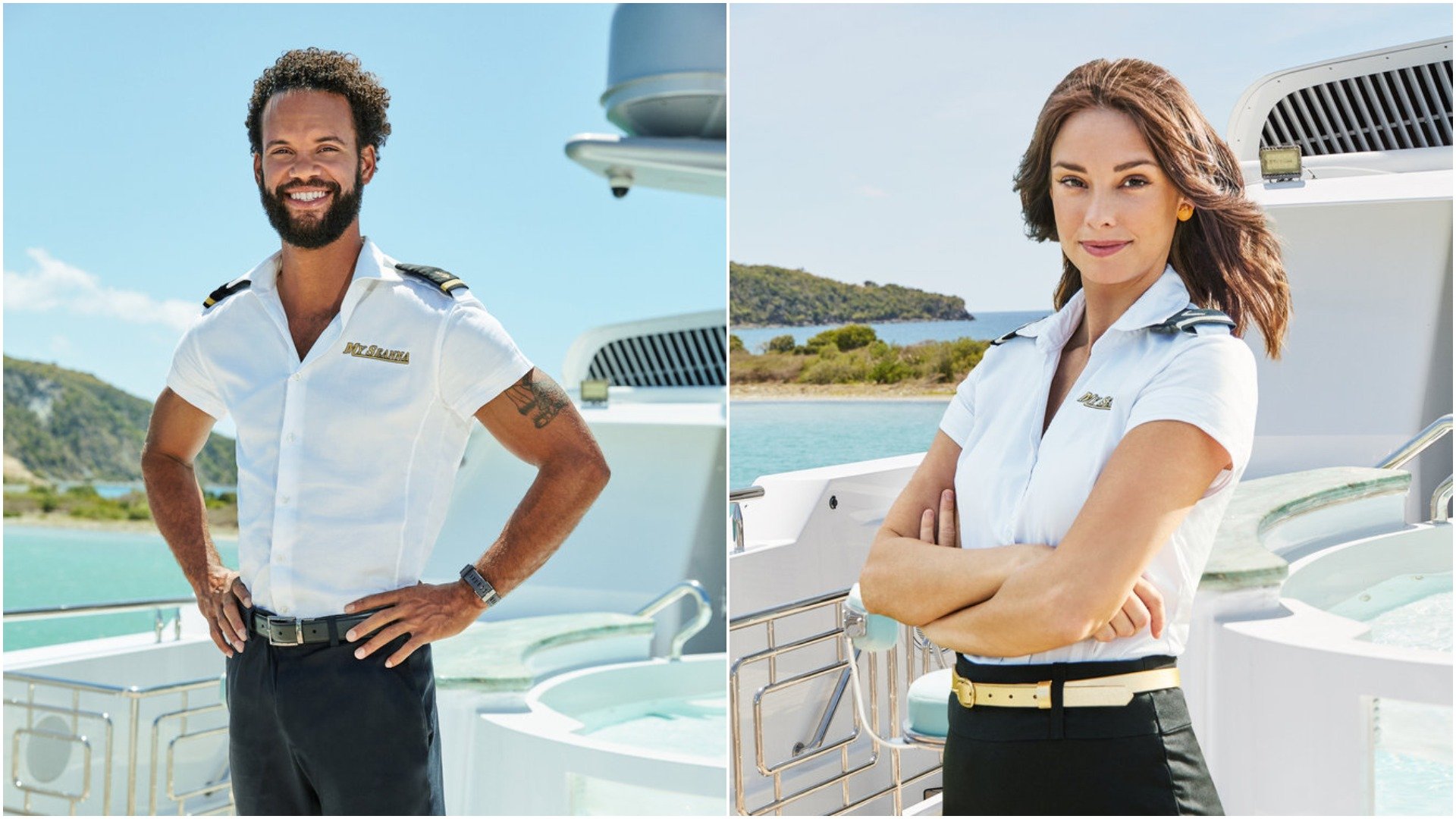 O'Dell said he and Albert are also still friends. But he would have loved to have had a chance to pursue the relationship at his own pace.
"Because of the push and because of, you know, the show, things would have unfolded differently," he said. "But obviously, it's a high-stress environment and I'm not saying I'm past that point in my life. But you know, you look at things like you're just cautious on what you do, what you say. I always tell people like, my mom watches the show, I'm not gonna get butt naked, you know? So I think we were both just being cautious on how much of ourselves would be put out there."
Wes would have liked to have been able to take Jessica on a date
He also noted that coronavirus (Covid-19) made it tough to take Albert on a date. "All because of Covid," he said. "If we were able to escape our work friends, things would have gone so much different. But because of Covid, it just was very difficult to do something genuine. And I hate to bring up the Covid thing, but it was, a thing for the show and for us."
Like Below Deck Mediterranean and Below Deck Sailing Yacht, the Below Deck Season 9 crew followed strict protocols. "We worked in a bubble," he said. "We had to make sure we didn't have contact with people outside of production, the boats, and things like that."
Who did Wes O'Dell from 'Below Deck' bond with the most?
O'Dell said he made some amazing friends on the show. He is still friends with everyone from the crew, especially Albert and chef Rachel Hargrove. "You know, Jess was … only her and Rachel were like the only two people that I see myself truly hanging out with at this point in time in the show. They are people who were like, 'Hey, let's go for a drink or something' because it's not going to end up butt naked jumping into a pool [laughs]."
"I try to reach out to everybody and just see how everybody is doing with the show going on," he said. "But I also like I reach out to Rachel quite a bit. We chat quite a bit. Her and Jess."
RELATED: Eddie From 'Below Deck' Reveals What Chef Rachel and Captain Lee Are Really Like – Also Shares Dream Team (Exclusive)
O'Dell and Hargrove also have a similar sense of humor. He laughed, "Oh yeah, she gets some of my more witty, vague references."
He said any tension between Hargrove and first officer Eddie Lucas evaporated and they had a lot of fun together this season.
In fact, O'Dell was unaware there was any animosity between them until after filming ended. "They had such a good relationship on the boat," he said. O'Dell said he could tell Hargrove was different this season. "From the previous season, Rachel is a different person" and she and Lucas definitely had some fun and funny moments during the season.
Below Deck is on Monday at 9/8c on Bravo.