'Below Deck': Which Crew Members Became Parents After the Show?
Some Below Deck crew members found baby love and became parents after being on the show. And while a handful of crew members, including Captain Lee Rosbach, were parents before joining the show, others started families soon after leaving the series.
Some crew members have welcomed new additions, while others plan to meet their bundles of joy in the coming months. So who became a parent after the show, plus which crew members have children?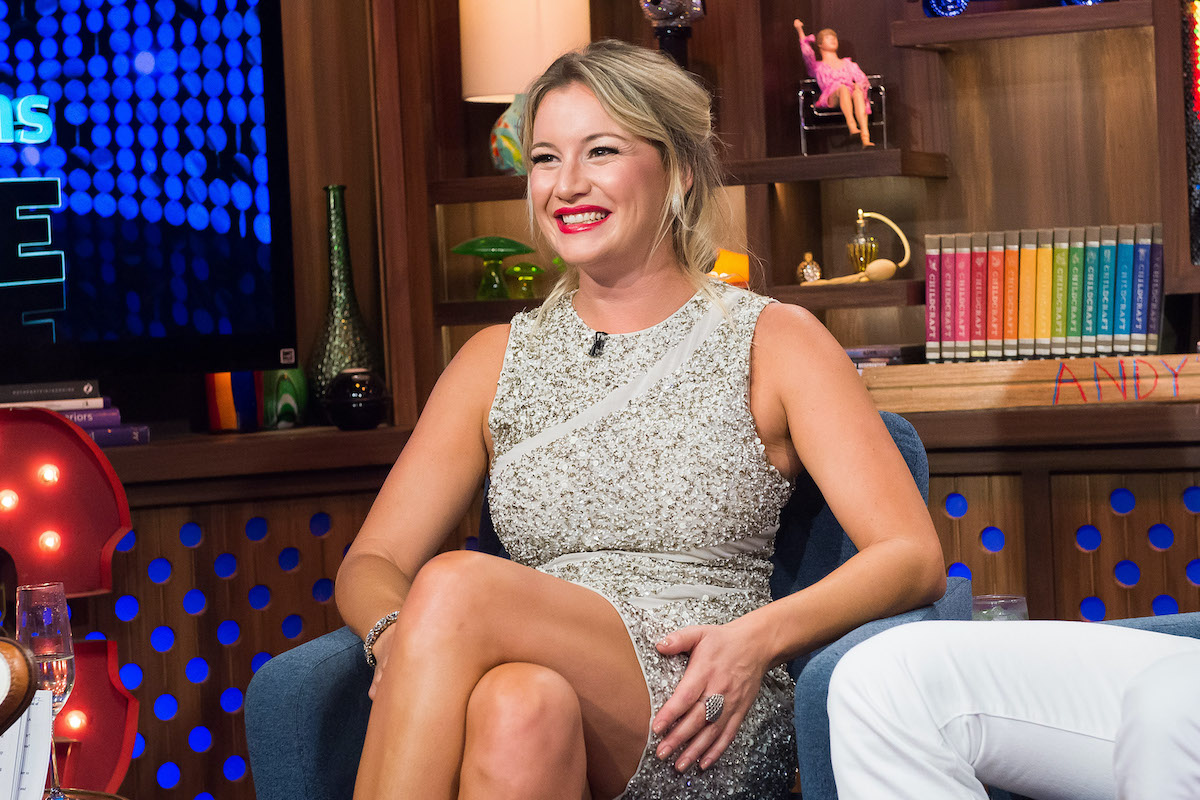 These crew members are expecting a new arrival very soon
Two former stews from the franchise will become mothers in the coming months. Dani Soares from Below Deck Sailing Yacht recently announced she was pregnant and while she didn't disclose her due date, she seems to be getting close to her baby's birthday.
Soares posted a baby bump selfie on Instagram and added, "It's just you and I little baby." She received a flood of congratulatory messages and an outpouring of love from friends and crew from the franchise. New mom Hannah Ferrier from Below Deck Mediterranean is ready to set up the playdates. "Gorgeous!!!! Play dates in Sydney it is," she wrote.
Also, Tiffany Copeland from Below Deck Mediterranean Season 1 is looking forward to her due date too. She recently shared a sweet photo with her pup's head resting on her baby bump. "Miles' favorite pillow," she shared on Instagram.
'Below Deck Med' crew members became parents after the show
Something may have been in the Mediterranean water as a few former crew members became parents since leaving the show. Ferrier announced she was pregnant during season 5. She welcomed a baby girl in Oct. and generously shares photos and videos of her adorable daughter on Instagram.
Ferrier recently shared a photo of her daughter, Ava who looks like a "Mini Hannah" at six months. "I know it's all I post these days but she's kind of my whole life and she's pretty damn cute," she wrote. Ferrier also shared a photo of Ava bundled in a towel post-swim. "Sleep, eat, swim and repeat," she shared along with a cute photo.
Deckhand Jack Stirrup from Below Deck Med Season 4 also became a father after he left the show. Stirrup and Kelly Hidge welcome a baby boy in April 2020. "Phoenix Sidney Hidge Stirrup," Hidge shared on Instagram. "15.04.20. "I can't put into words how much I love you already."
Also, Conrad Empson from Below Deck Med Season 3 has also found love. He recently shared a "family photo" on Instagram. "'Let's take a nice family photo'," he wrote along with the family photo. "She's still learning how to smile … this is one for the photo album …"
Several 'Below Deck' crew members were parents before joining the show
Rosbach and his wife Mary Ann have five children and several grandchildren. Tragically, Rosbach's son Joshua died during the summer of 2019 from an accidental overdose.
Other Below Deck crew members also came onto the show as a parent. Chef Leon Walker from season 3 talked about how much he missed his children. Plus deckhand Kyle Dixon from seasons 4 and 5 is also a dad. Jennifer Howell from season 5 also missed her daughter when she was on the show. Bosun Ross Inia from season 6 often talked about his son when he was on the show and looked forward to being reunited with him after the season ended.
Two crew members from Below Deck Season 7 were fathers. Lead deckhand Brian de Saint Pern and chef Kevin Dobson both have small children at home.
Chief engineer Byron Hissey from Below Deck Sailing Yacht Season 1 also has a young daughter and has shared a slew of adorable photos of her on Instagram.