'Below Deck' Women Producers Expertly Demonstrate How to Handle a Crisis on Reality Television
Despite Below Deck being about a male-driven industry, the franchise is steered by a team of women producers who have expertly demonstrated how to weather some of the most intense interpersonal storms and existential threats on reality television.
Showrunners from Below Deck and Below Deck Sailing Yacht faced a novel and deadly virus (Covid-19) that could have had a fatal impact on their cast and crew. While viewers have yet to see how Below Deck Mediterranean handles Covid, executive producer Nadine Rajabi had her own set of challenges with a deceptive crew during season 2 and the unregistered medication discovery last season.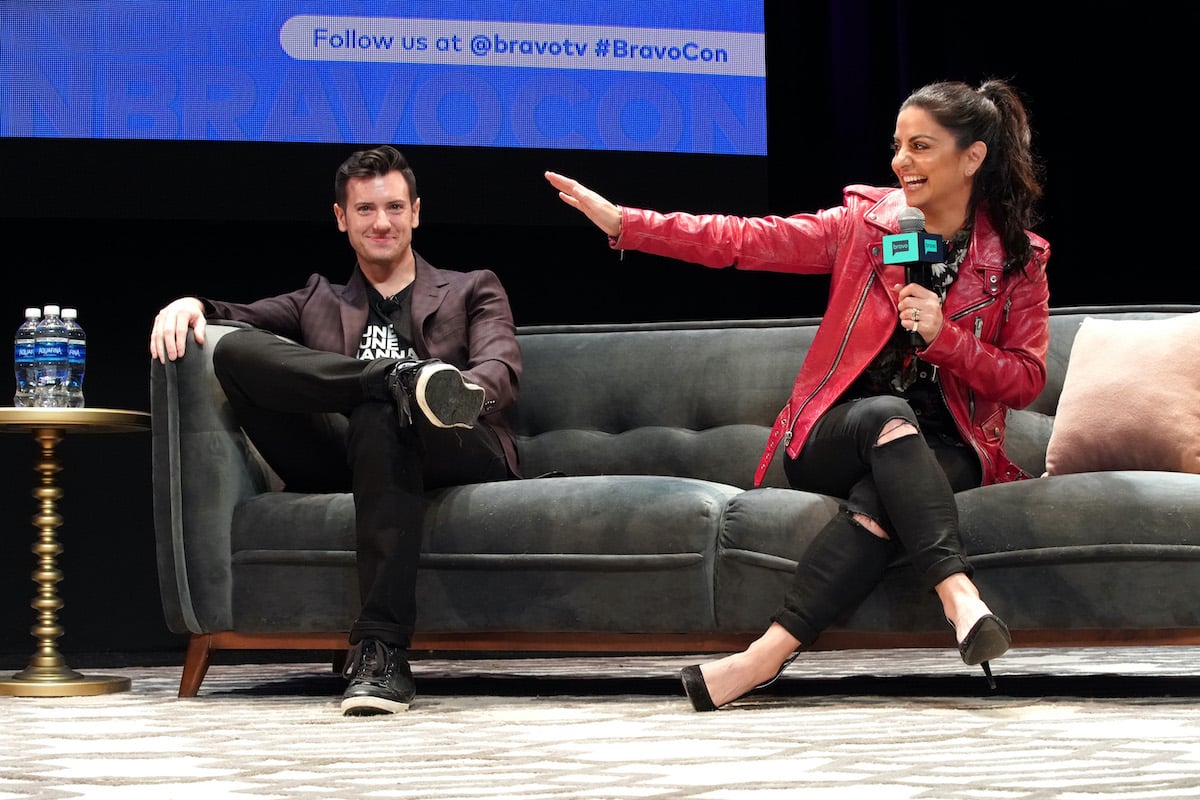 Covid forced 'Below Deck' showrunner Lauren Simms to think on her feet
Covid was only emerging when Below Deck Season 8 was at sea. Executive producer Lauren Simms admitted she felt like she was literally out to sea when Covid knocked on My Seanna's door. "They don't teach you how to sort of prepare for crisis situations like this," Simms told Bravo Insider. "And it certainly felt like we were in a crisis because, you know, you have a team of about 50 out there."
"It was a very surreal feeling. We went down there [to Antigua] in early February," she explained. "We just thought this would pass, and being down there, we were in a bubble. I think by the time we wrapped up in mid-March, there was only one case."
Simms had to quickly pivot and then scramble. Viewers witnessed Captain Lee Rosbach shutting down the season as the crew left the boat in disbelief. Once everyone safely returned home, Simms had no idea what she had for the show.
"Right when we got back, when we were sort of starting to figure out how many episodes we have and start to figure it all out," Simms said. "I was like, well, we should definitely date stamp things, because as COVID becomes more and more and more, I think it's important to know what date we're at."
Covid directly threatened 'Below Deck Sailing Yacht'
Below Deck Sailing Yacht filmed during the first summer of Covid, but producers leaned away from making the virus the main driver of the season. However, when a guest came down with a fever, executive producer Jill Goslicky and the Parsifal III crew had no choice but to feature it.
"We put together the Covid protocols with a lot of thought and care," Goslicky told Bravo Insider. "We took everything very seriously, any kind of fever, even if that's the only symptom someone's showing, we were willing to shut everything down immediately to make sure everyone was safe."
"So our first thought was A, the safety of everyone on board, mainly the people that are up there exposed, the cast, our crew that's on the floor," she recalled. "And then, because we had these really well-thought-out protocols, we were able to put them in place immediately." 
"So Glenn is briefed on these, and he kicks into action," she continued. "Everything he's doing, that's part of the protocols, getting the guests off the boat, back into quarantine." The guests test negative for Covid but don't return to the yacht because the sick guest is still displaying symptoms.
"But if it hadn't been, the protocols are we would have gotten shut down for a bit. It was a very high stakes season in that way at every turn," she added.
Nadine Rajabi had to deal with unregistered medication on 'Below Deck Med'
Rajabi is no stranger to the executive pivot on Below Deck Med. She was confronted with crew duplicity during season 2. Chef Adam Glick and deckhand Malia White met and hooked up before joining the show. But they decided to keep their romance a secret.
"They came on the boat, and they pretended to just meet for the first time. So we had no idea," Rajabi recounted at BravoCon. "All of a sudden, I hear Adam say, 'What about Santorini? What about all this stuff?' And I'm like, 'Wait a minute, a person who just met another human being like a week-and-a-half ago would not be talking about these elaborate trips unless he wants to wear her skin to his birthday party. He's not that crazy.' I'm like, 'They know each other.'" That's when Rajabi doubled the number of cameras on board the boat and ultimately got the couple to come clean.
Rajabi was also faced with the fallout from chief stew Hannah Ferrier's unregistered medication and firing. "I have to be honest. My heart sank," she told Vanity Fair. "It was very shocking."
"A lot of times we don't know what's happening [because there are so many cameras rolling at all times], but the beauty of the show is the whole boat is rigged," Rajabi shared. "I said, 'Can you guys go back and see if Hannah was taking any sort of pills? Is there a Valium box? Is there a pill?' So we basically have to back out of it to see, does the evidence exist?"
"The truth is, maritime law was broken, and [Captain] Sandy [Yawn] had to make a decision," she added. "And the decision was, she has a reputation at sea. It was all being recorded. It's almost like a police body cam. Sandy could have been in really big trouble had she not reported it."