'Below Deck': WWE Stars From 'Miz & Mrs.' Would Love to Be Charter Guests
Below Deck Mediterranean charter guests Michelle and Johnny Damon may have met their match because WWE stars Mike "The Miz" and wife Maryse Mizanin from USA's Miz & Mrs. are ready to set sail on the show.
Below Deck and Below Deck Mediterranean have hosted famous and infamous charter guests in the past, so adding the Mizanins to the mix would make for a fun, not to mention wild charter. Showbiz Cheat Sheet recently asked the couple if they would consider being charter guests on Below Deck and they were more than in.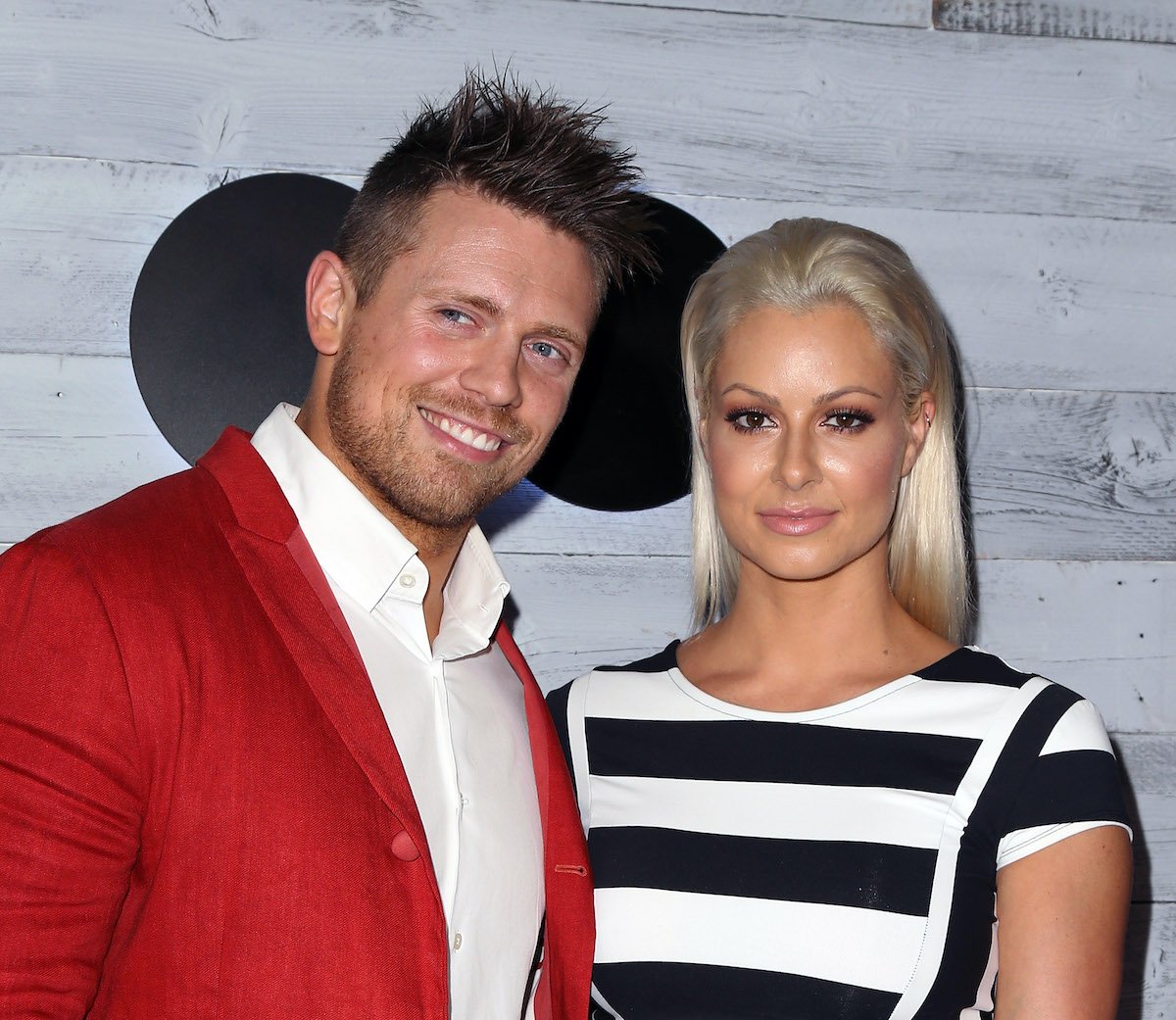 Miz and Mrs. are ready to hit the Greek islands on 'Below Deck'
Showbiz Cheat Sheet mused about what a charter would be like with the couple. "Of course, I mean if they wanna give us a yacht for us to be on for a couple of days, we'll be the jerks and the fun people," Mike laughed. "We'll be those fun people. If they wanna take us to the Greek islands, sure!"
"I would love it!" Maryse exclaimed. "And I always think it's funny when they complain about the food because it looks so amazing no matter what comes up as just like, oh my God, I'll eat that! Everyone complaining. I don't understand."
RELATED: 'Below Deck': Seth Rogen Shares One Reason Why He Won't Be on the Show
While Maryse said she'd dive into anything the chef delivers, Mike joked that it may not be the case.
"Wait, when we get there you know what's gonna happen," Mike said. "They're gonna give you something and you're gonna say, 'I can't eat this.' Maryse took a food allergy test, we both did, right?" Maryse said she was having migraines and "my vision was blurry and I didn't feel really well." Turns out that Maryse is allergic to dairy, gluten, and soy. Mike too has food allergies – broccoli and cantaloupe. Could that become a preference sheet nightmare?
Mike and Maryse Mizanin, meet your perfect 'Below Deck' chef
Despite their food challenges, one Below Deck chef, in particular, could meet those allergy issues but also impress the couple on charter. Chef Rachel Hargrove from Below Deck Season 8 proved that no culinary requests, especially gluten and vegan requests, were too much.
She told Showbiz Cheat Sheet that her own stomach issues inspired her to not only study different cuisines but embark upon several immersive experiences in order to fully understand and appreciate different gastronomical delights.
RELATED: 'Below Deck Sailing Yacht': Bravo Superfan Jerry O'Connell Says Chef Adam's Angry Reaction Was 'Crazy'
"I had gastro issues and it was really bad,"  Hargrove told Showbiz Cheat Sheet in Nov. "That was the initial reason why I initially [got into a variety of cuisines]. I realized that the macrobiotics was really good, but it wasn't alleviating [the actual issue], I just couldn't put my finger on it. So I went to India and I ended up learning about Ayurvedic [cooking]." She finally got to the root issue, but fans saw her deal with "bubble guts" at one point during her season. Hargrove is keenly dialed into guest culinary requests and seamlessly pivots to new challenges.
So who is ready to see WWE stars and friends on an upcoming season of Below Deck? Maybe the Mizanins could be on a new season someday soon.