'Below Deck' Yacht 'My Seanna' on the Market for $26.5 Million
'Below Deck' yacht My Seanna is currently for sale. Owners are asking $26.5 million.
Below Deck yacht, My Seanna is currently on the market for a cool $26.5 million. The yacht has been featured at least twice on the series, journeying to the Caribean and Tahiti.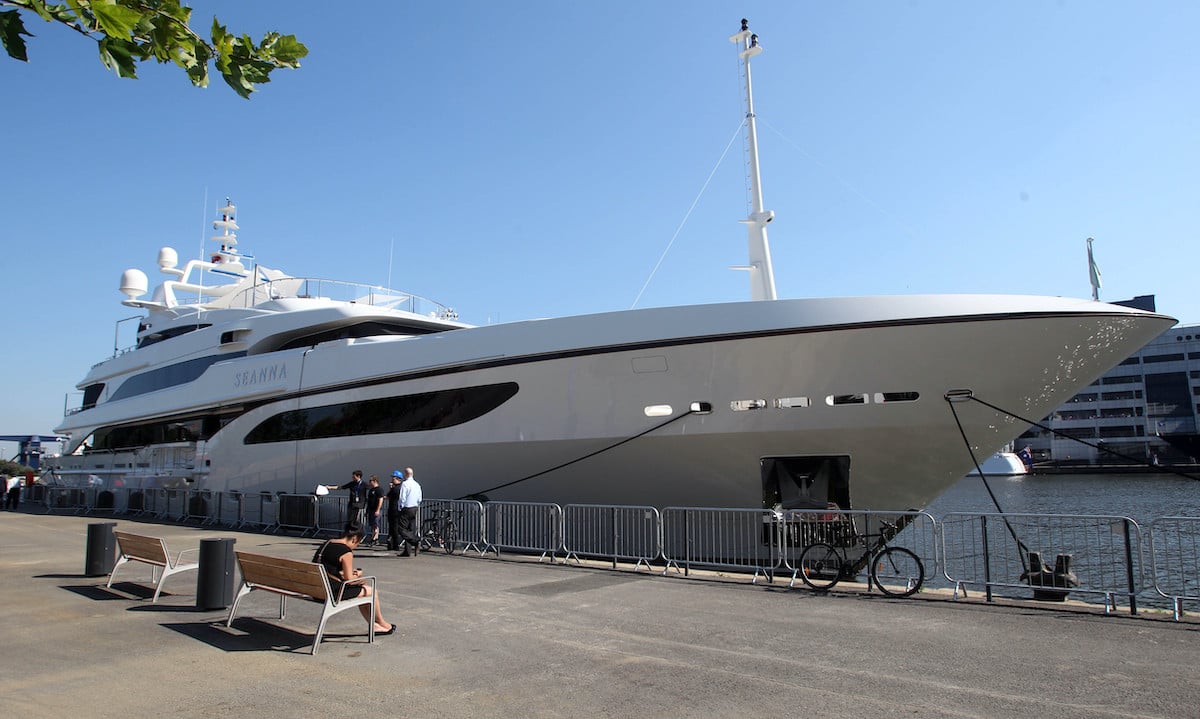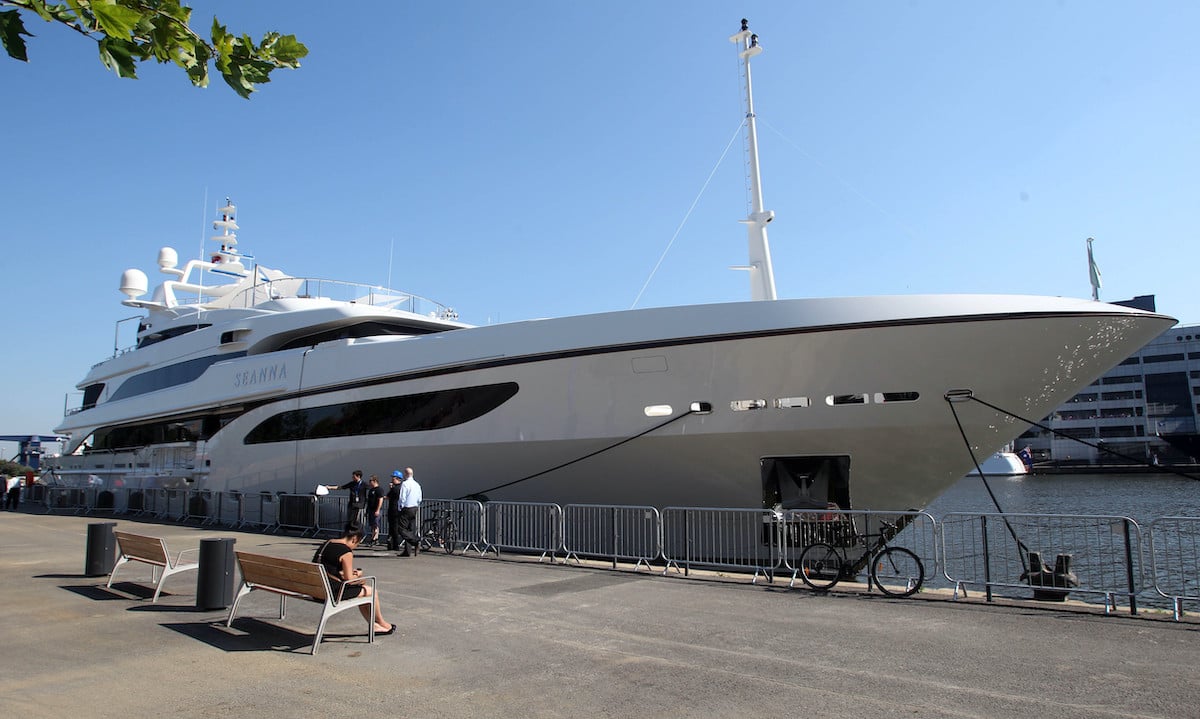 Built in 2001, the 185-foot yacht comfortably accommodates 12 guests and 12 crew. As seen on the series, the yacht has one master suite, one "VIP" cabin, and four double rooms. According to yacht brokers, the vessel is currently parked in a Ft. Lauderdale, Florida marina undergoing "improvements, including but definitely not limited to, complete engine and generator rebuilds."
Amenities include air conditioning, WiFi, jacuzzi, gym/exercise equipment, stabilizers underway, and stabilizers at anchor. Other features are a helipad, two wave runners, and several other toys the deck team "loves" to launch.
What kind of expenses are involved in maintaining a yacht?
Beyond the $26.5 million price tag, yacht owners should prepare to continue to spend a considerable amount of money to maintain the yacht. Captain Lee Rosbach recently shared how much fuel expenses can set the owner back.
"You can spend between 50-100K depending on where you fuel and how much your tanks will hold," he tweeted in response to a fan's question about fuel costs. "On charter, it depends on where you go and how long you run to get there and the speed at which you run. A lot of variables."
Variables include docking fees, marina expenses, crew salaries, paying workers on the dock, not to mention provisions, and luxury expense details. "Owners can expect to spend about 10% of the purchase price annually on operating and maintaining a yacht. That's $1 million a year for a $10 million superyacht, although it varies," yacht expert, Hillary Hoffower wrote in a Business Insider article.
My Seanna rents for $352,500 per week during the summer
Yacht owners can easily spend millions to maintain their vessel. That's why renting the yacht for charters makes sense. My Seanna commands a charter rental price of $352,500 per week during the summer and $294,000 in the winter. This price does not include expenses.
The yacht can demand an even higher price during "high season." Summer "high season" rental price is $412,500 per week. Winter high season rates are $392,000 for a single week's rental.
If Below Deck producers rented the vessel at full price, production costs for the boat would be close to $1.8 million in rental fees alone. Colin Macy-O'Toole from Below Deck Mediterranean recently discussed expenses that go into production, rumored to cost around $10 to $12 million.
"You have to pay for the hotels where all the production crew stays," he described to Showbiz Cheat Sheet. "[Production] also rent out a water taxi for six straight weeks when there's someone who needs to go back to land or they change shifts. The water taxi drives out to wherever we are and they switch out the crew."