'Below Deck' Yachties Are Banned From Talking to Production – Until It Becomes Life or Death
'Below Deck' filming is approached in a documentary style where production crew just watch and allow the action to unfold. However, a production crew member jumped in when a crew member's life was in danger.
Below Deck productions have a strict rule that yachties cannot break the fourth wall during filming, but it ended up happening in order to save a crew member's life.
The series approach to filming leans toward being more of a documentary, where producers simply observe and record the crew and guests' behavior. The New York Times reported that crew rules are strict. Crew "are banned from interacting with, or even acknowledging, the coterie of producers, editors, camera operators, audio specialists, fixers, and occasional representatives from Bravo network brass who spend weeks tracking their movements." But what happens if interfering with the action means saving a life?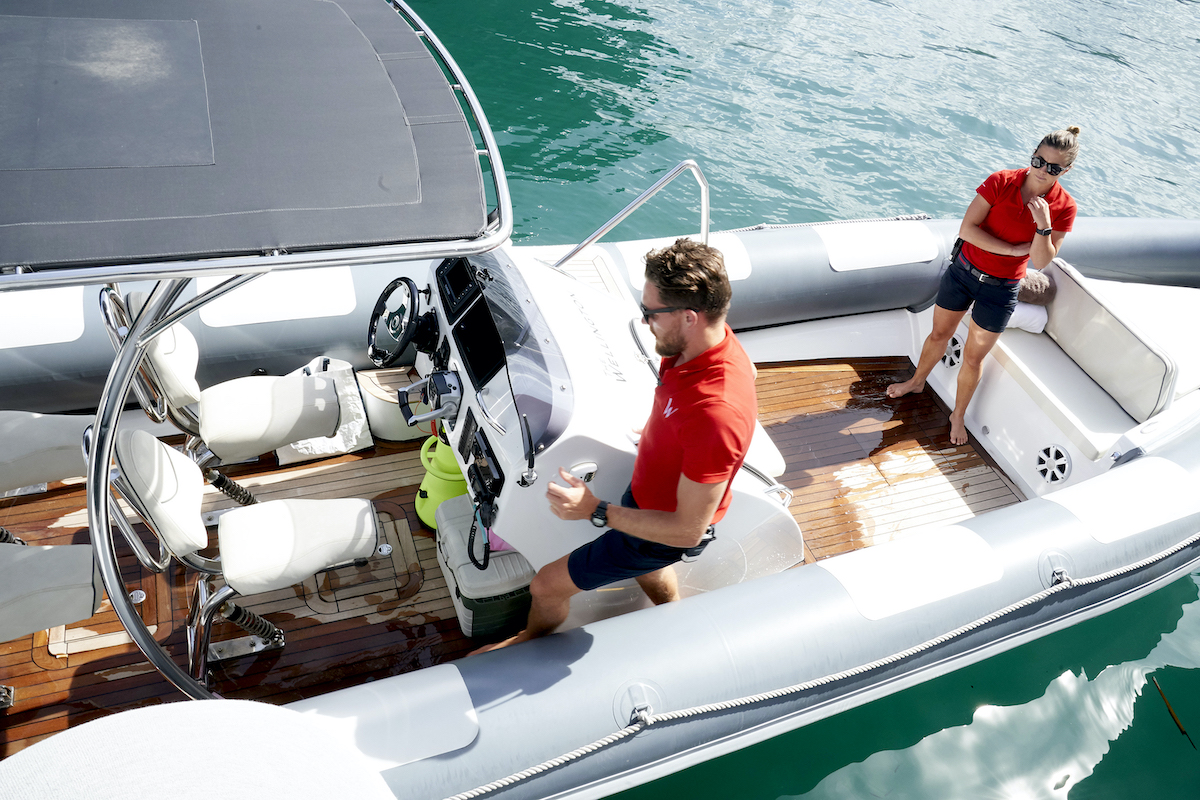 A cameraman saved 'Below Deck's' Ashton Pienaar's life but could not hug him
Deckhand Ashton Pienaar could have died when a rope wrapped around his ankle, pulling him into the ocean. He slipped by Rhylee Gerber so she immediately called "man overboard." And while the crew scrambled to save Pienaar, camera operator Brent Freeburg stopped filming, untied the rope, and freed Pienaar's leg.
Bravo reports the entire encounter lasted only three minutes. Once Pienaar was back on the yacht, he still could not thank or even hug Freeburg. Pienaar shared on Below Deck Behind the Episode that he remembered the accident vividly. He recalled feeling the rope wrap around his ankle and then being submerged under the water.
The episode also noted that the crew could not break the fourth wall. Which meant it took days before Pienaar could formerly thank Freeburg and hug him.
Producers liken filming the show to watching a soccer game
Producers are truly voyeurs during the process, with one comparing it to a sporting event. "We watch this like a soccer game," executive producer Nadine Rajabi told The New York Times. "We're, like, screaming."
Executive Producer Courtland Cox will often yell for the crew to be careful – but he's inside the control room. "I find in my brain, when people are having a conversation, my brain instantly shifts to watch the person as they're getting a piece of information," he said.
"I'm so used to anticipating guest reaction on stuff," he continued. "I go to restaurants now and I literally, when a plate is set down, stare at the person who's about to eat it. I'm like, 'Oh, he doesn't like it. And she's annoyed that he doesn't like it.' And my wife is like, 'Will you please just keep eating?'"
Rajabi added that "the bad edit" defense many reality personalities turn to when their storyline goes south isn't true. "Everything is true to what we shoot," she said. But said thousands of hours of footage needs to be strung together. "They're stuck on a boat, and they talk about the same things over and over and over again," Rajabi said. "It's basically, how do you tell the story in 45 seconds at a time?"