Below Deck Yachts Are at Least $475 Million Cheaper Than Jeff Bezos' Monster Sailing Superyacht
Below Deck yachts may be large and luxurious, but they are no comparrisson to the monster super sailing yacht Jeff Bezos is building. How do 'Below Deck' yachts compare in size and price?
Below Deck multi-million dollar luxury superyachts apparently dwarf in comparison to Jeff Bezos' massive, $500 million 417-foot sailing vessel.
Bezos' mega sailing yacht recently made news when it was revealed that the vessel would require a "support yacht" with helipad, which is not included in the original price, MarketWatch reports. Apparently, because the massive yacht has three sailing masts, it cannot accommodate a helipad, which is one reason why the Amazon billionaire commissioned that a "support yacht" be built.
The BBC reports that the support yacht will essentially act as the sailing yacht's garage. "The smaller yacht is also expected to be loaded with other goodies, such as cars, luxury speedboats, and probably even a submarine, experts say." Traveling aboard Bezos' yacht would be like sailing on more than double the size of Parsifal III, featured on Below Deck Sailing Yacht. Plus, Bezos' sailing yacht is 20 times more expensive.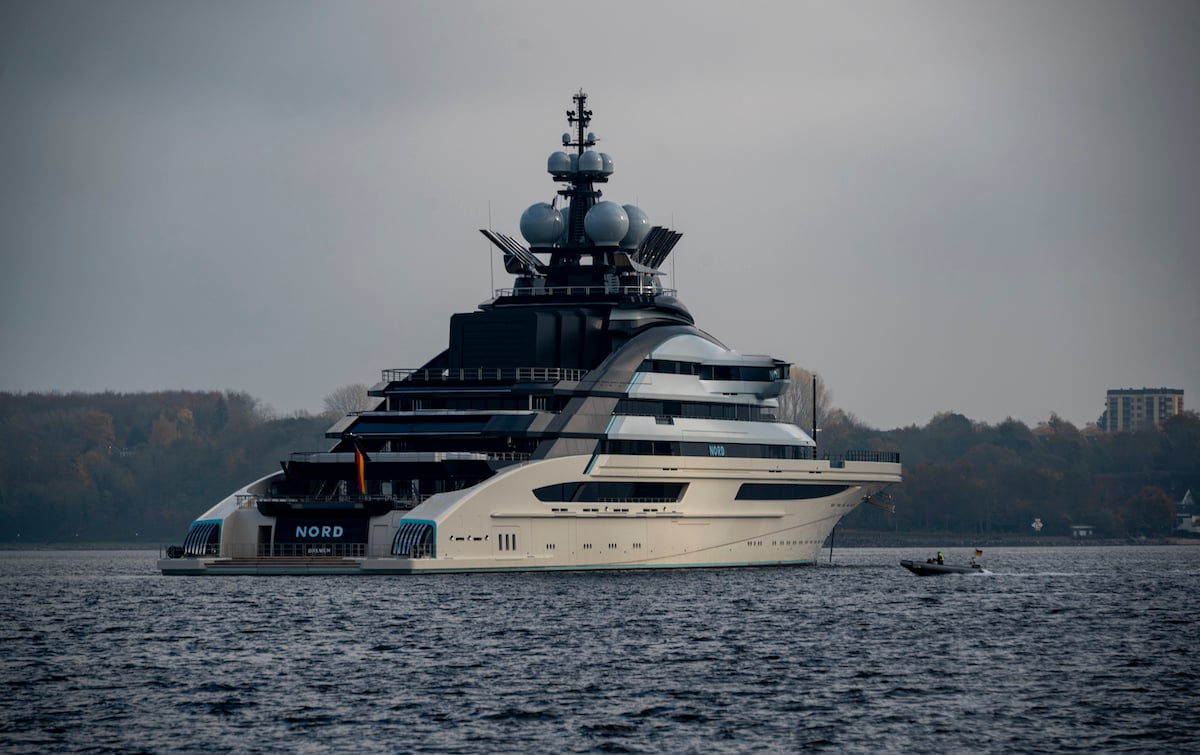 How does 'Below Deck Sailing Yacht' Parsifal III compare?
Parsifal III is only a fraction of the price and size of Bezos' sailing yacht. At about 177 feet, Parsifal III was offered at close to $25 million when it was last for sale in 2005. Like Bezos' yacht Parsifal III has three large masts, which viewers see being launched every Monday night.
The super sailing yacht is still offered to rent when it isn't setting sail on Below Deck Sailing Yacht. Vacationers will need to shell out about $236,000 for a week aboard the vessel. The boat sleeps 12, which the crew expertly demonstrated when Barrie Drewitt-Barlow's family chartered the boat on the show.
And while the boat has five cabins, sometimes one room or possibly a cabin is taken over by production when the series films. Producers don't always commandeer a bedroom. Colin Macy-O'Toole from Below Deck Mediterranean recalled how production transformed a motoryacht's gym into the control room.
"They ripped out the gym on the boat and made that their control center," he told Showbiz Cheat Sheet. "So, you have the electric guy, you know, probably the internet guy that they have to rip out the gym equipment and put in like 15 flat-screen TVs so they can watch us do whatever."
How do other 'Below Deck' motoryachts compare in size and price?
Below Deck and Below Deck Mediterranean motoryacht sale prices compare to Parsifal III. For example, 185-foot My Seanna from Below Deck Seasons 6 and 8 was being offered at $21.9 million. Valor (BG), a 154-foot yacht featured on Below Deck Seasons 4, 5, and 7 is worth about $15 million.
Also, 161-foot Eros (Mustang Sally) from Below Deck Season 3 experienced a price drop when it went up for sale. The original price was $18.45 million and it dropped down to $17.9 million.
Sirocco, which was featured on Below Deck Med Seasons 2 and 4 is worth about $18.5 million. Many of the Below Deck and Below Deck Mediterranean yachts are offered for a weekly charter. Prices compare to what it would cost to travel aboard Parsifal III.