Below Deck's Alli Dore Will Welcome the First Baby Boy in the Franchise
After welcoming Below Deck baby girls, a crew member announced she soon give birth to a son. Alli Dore from Below Deck Sailing Yacht revealed she will be having a baby boy and shared a funny story about the gender reveal. Dore is the second crew member from Below Deck Sailing Yacht to become a first-time mother. Stew Dani Soares gave birth to a baby girl in May. Hannah Ferrier and Tiffany Copeland also recently each had baby girls. So Dore's baby will be the fourth Below Deck baby and the first boy.
Alli Dore from 'Below Deck Sailing Yacht said the gender reveal cake has a funny story behind it
Dore said her gender reveal moment didn't go exactly as planned but was just as fun and special. She posted a photo with her boyfriend Benny Thompson and a bright blue cake with "It's a boy" frosting on top. "This cake actually has a kind of funny story to it," she captioned the photo on Instagram. "I spent most of my pregnancy working away on a boat in the Whitsundays and Benny and I also lived in different states for months, so we didn't get to do any celebrating of our baby."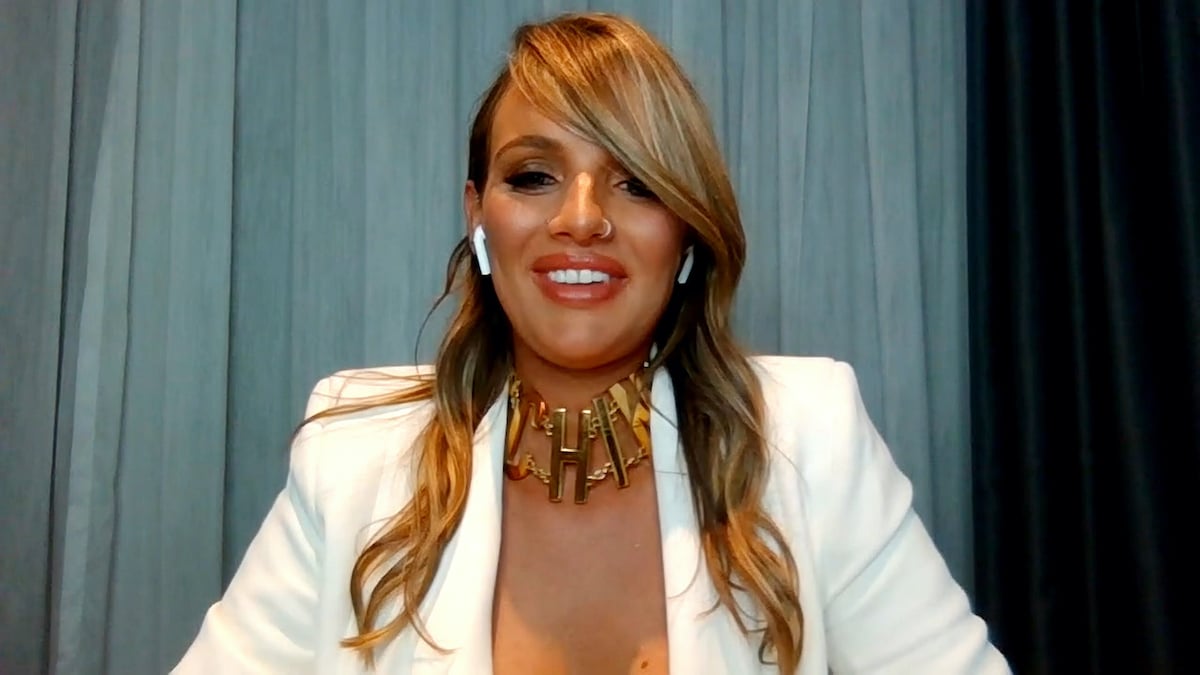 "But when I found out the gender Benny was coming up to visit me when I had a few days off work between charters," she continued. "My captain was amazing enough to sort us out a weekend on one of the islands so I really wanted to do a blue-themed gender reveal surprise dinner and see if he would catch on to the blue theme throughout courses, then I wanted to arrange a beautiful cake as the final touch (this cake was not exactly what I had in mind)."
Alli Dore took the gender reveal into her own hands
Dore wanted the cake to be a little fancier. Also, "It was meant to be blue on the INSIDE to retain the element of surprise," she wrote, adding a facepalm emoji. The entire cake is covered in blue frosting – so it wasn't a huge surprise. "I mean I appreciate the effort buuuut…anyway, being on an island meant I didn't have a lot of options, so I was relying on the resort to help me make this happen."
RELATED: Below Deck Sailing Yacht: Hannah Ferrier from 'Below Deck Med' and Dani Soares Could Be Having Playdates Soon (Exclusive)
"After days of stressing and unreturned phone calls I gave up on their help and chose to do my own gender reveal with a little balloon and a big breakfast spread and it was such a happy moment!" she shared.
It's a boy for Alli Dore!
She then described the big reveal. "Then we got to the island for dinner that night," she described. They finished their meal and were presented with a cake that Dore said "looks like my 4-year-old niece assisted on it."
RELATED: 'Below Deck Mediterranean' Baby Has Arrived! Tiffany Copeland Is a New Mom
The cake then "comes out with 'it's a boy' plastered all over and bright blue frosting on the outside," she wrote with a laughing/crying emoji. "We were both shocked and couldn't stop laughing because the gender reveal moment was well and truly over, but we are both way too polite and had to literally pretend it was this big surprise that Ben didn't know about. We got applauses from surrounding tables so I think our acting skills paid off, but when I look at this damn cake in this photo it always makes me laugh!"