Below Deck's Barrie Drewitt-Barlow Shades Captain Glenn: 'He's a Two-Faced B*stard'
Below Deck Sailing Yacht charter guest Barrie Drewitt-Barlow got pretty salty when it came to Captain Glenn Shephard.
Usually referred to as the nicest captain in the series, Drewitt-Barlow said Shephard wasn't as nice (to him) as he seems on the show. Drewitt-Barlow then made some pretty spicy remarks about Shephard calling him a "two-faced b*stard" because Shephard got annoyed when Drewitt-Barlow was on the phone.
Barrie Drewitt-Barlow said Captain Glenn got annoyed with him over being on the phone
Daisy Kelliher and Dani Soares asked Drewitt-Barlow who surprised him the most on the show. "I'd say, Glenn," he said on the Pita Party podcast. Both Soares and Kelliher seemed shocked by Drewitt-Barlow's comment and wondered why.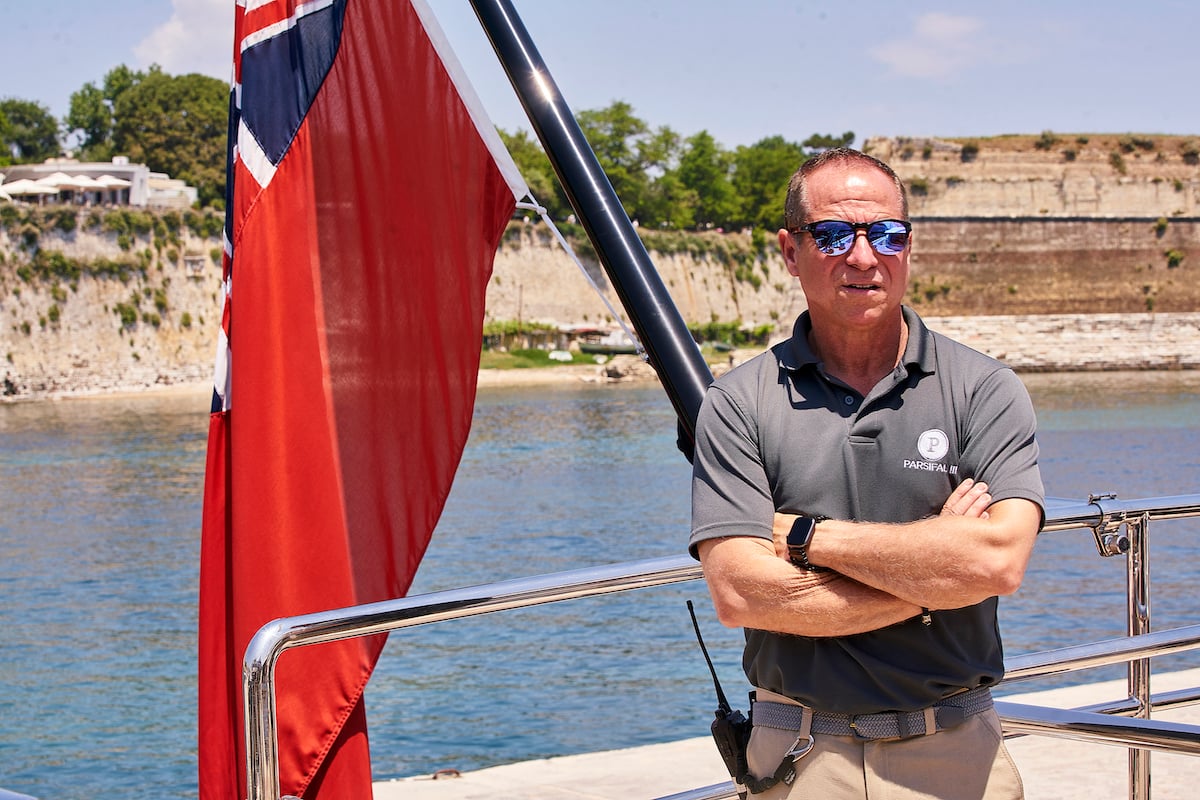 "Because I think he comes across really nice always," Drewitt-Barlow said. "And I think he's really conscious about coming across really nice. But he made one comment that I didn't like. And it got cut off on the camera and you don't see everything, do you? People walk off and they say things. And he made one comment because I was on my phone. I think he expected me to just put the phone down and have a conversation with him."
Barrie Drewitt-Barlow called Captain Glenn a 'two-faced b*stard'
"And it's like hang on a minute," Drewitt-Barlow said." You're the captain of a f*cking boat. Don't tell me I've got to put my phone down when I'm running a multi-million dollar a year business. And I'm trying to send an important message out to somebody."
"And you walk off saying 'Hump, rude!'" he said. "And I just didn't like it. I thought he was a two-face b*stard and there was just something about him I didn't like."
RELATED: 'Below Deck Sailing Yacht': Who Are Charter Guests Barrie and Tony Drewitt-Barlow?
Kelliher had her own viewpoint of the situation. "I will say in Glenn's defense the only thing about part of the show because I got this as well with Erica's [Rose] charter," she said referring to a girls' trip charter. "And some of the ladies when they were arguing at the table. And I walked off and said 'For f*ck's sake.' Or something. I think I said would they just shut the f*ck up. And they were really upset." The same group of guests also heard some of the deck team talking smack about them before the charter started and reported it to Shephard.
'Below Deck' crew and guests understand sometimes a spicy comment 'happens' on reality TV
"But I think part of the whole show is because it's meant to be … the guests versus the crew," Kelliher added. "Because I felt bad that these ladies were so upset about what I said. But I was like that's the whole point of it. Is that we're supposed to be to your face … which is kind of the concept of the show. Obviously watching that's not nice."
RELATED: 'Below Deck Sailing Yacht': Barrie Drewitt-Barlow Asks His Boyfriend to Marry Him on His Husband's Birthday
Soares added that the comments in "real life" are when people smile to your face but get shady behind your back. Kelliher said that her remarks were not personal. Also, "Because you're just tired and it's easy to take it out on guests. But I do understand watching."
"But what people don't realize is, it's reality TV," Drewitt-Barlow added.