Below Deck's Captain Lee and Bravo's 'Jersey Belle' Blew up the Internet – and She Still Laughs About It [Exclusive]
Jaime Primak Sullivan, who starred in Bravo's Jersey Belle still laughs about how a sassy remark on social media led some fans to believe she and Captain Lee Rosbach from Below Deck were having an affair.
"Did you see where Captain Lee and I were dating?" she joked during a recent interview with Showbiz Cheat Sheet. "I mean we're just wonderful friends, so we joke around. He's very much in love with his wife and I'm very much in love with my husband," she added.
Actually, it was Sullivan's dry sense of humor that got her in trouble when she joked in a 2021 Instagram post about her "love afloat on the raging sea" with Rosbach. A fan asked about her connection to Rosbach and she replied, "We're dating."
Captain Lee from 'Below Deck' and the 'Jersey Belle' are just friends
The joke blew up and some Below Deck fans thought it was real. Finally Rosbach responded. He tweeted, "It's hilarious, Jaime and I have been friends for years, love her."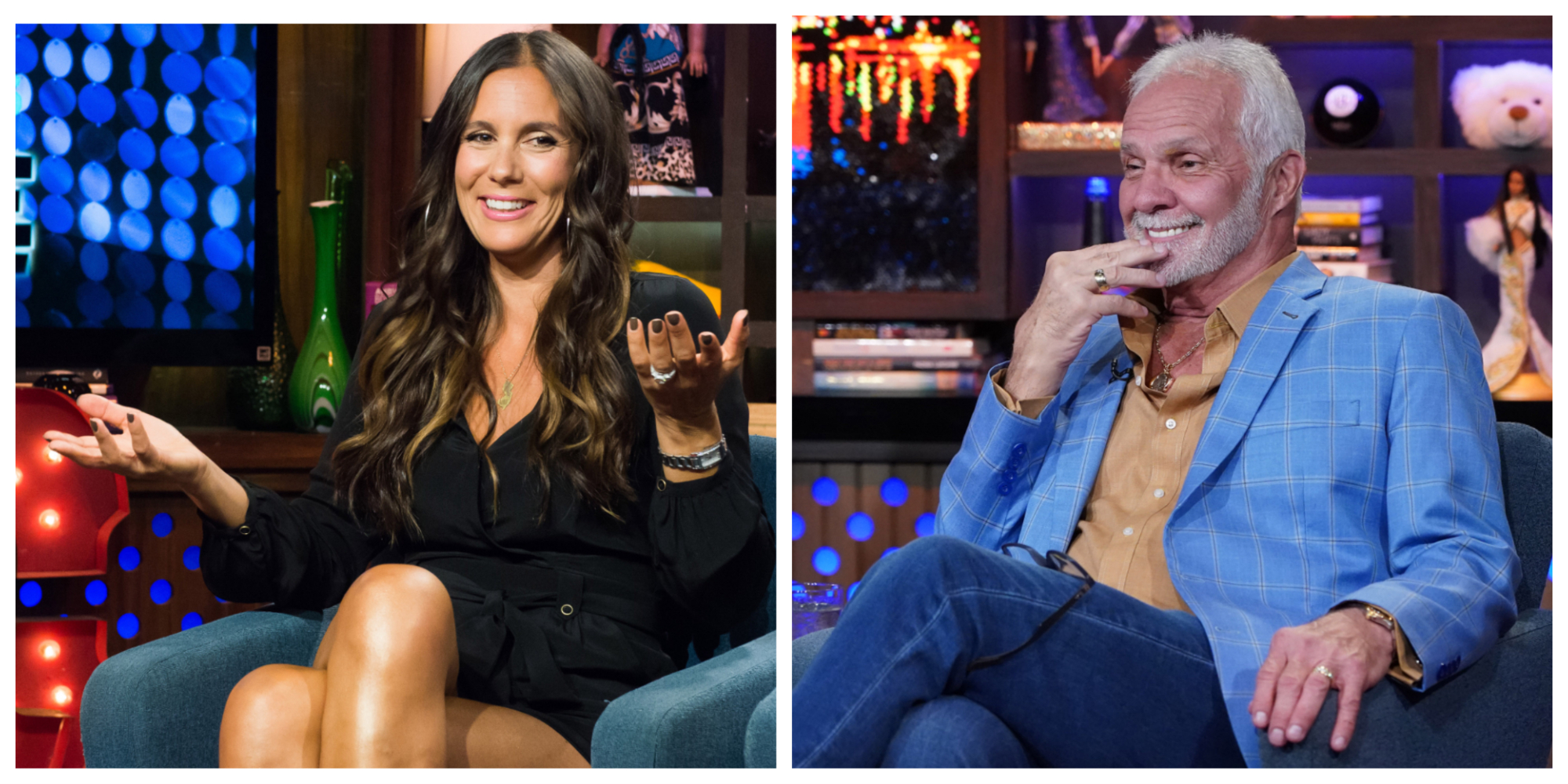 Sullivan is definitely a close friend. She was a source of support for Rosbach after his son died of an accidental overdose in 2019. "I love Captain Lee," she said. "Admittedly, and he knows this, I've never seen an episode of his show, but I love him as a human being. And I prayed for him, through him, over him, through the loss of his son. And, he's just a wonderful human being."
Rosbach and Sullivan weren't the only ones in on the joke. Rosbach's wife Mary Anne had a chuckle. "Your wife will get miles out of that BS.. She's probably laughing about this one as we speak," a fan wrote. Rosbach replied, "She did, she was lol a lot. Yeah, lots of mileage."
Captain Lee is synonymous with the 'Below Deck' franchise
As someone who had a reality TV experience, Sullivan, who is a writer and producer wonders why Rosbach sticks with Below Deck after 9 seasons. "I've often wondered why he continues with that show now. I think he's so synonymous with the franchise much in the way that NeNe [Leakes from The Real Housewives of Atlanta] was like, I don't know where it goes without him," she said.
RELATED: 'Below Deck': Captain Lee Recalls a 'Great Time' With Cynthia Bailey From 'RHOA' on the Show
Sullivan also reflected on her own experience in reality television. "When I did Jersey Belle in 2014, it was at the height of the Housewives, the franchises were fairly new, just a few years old," she recalled. "But the fandom online was so loud and so aggressive. I was a publicist while I did Jersey Belle. And I remember the network taking me to a training on how to deal with the fandom and the fandemonium and the negativity."
Jaime Primak Sullivan recalls her own Bravo experience
Sullivan, who currently hosts the Lets Tawk podcast and is the executive producer of upcoming feature film Beast left reality TV after one season. But she reflected on reality TV's impact and how the experience can be pretty tough on even someone who has had a lengthy career in the industry.
"I was like, wait a minute. I do media training as part of my career," she recalled when Bravo sent her to training. "Like, what am I getting myself into? What are you so afraid of for me? And then my show premiered." She added, "Back then it was very Bravolebrity driven. And it was like the person. It wasn't the show. It was like, I hate this human, or I love this human. Now I feel like shows kind of get lost almost because there's so much reality."
"When Jersey Belle premiered, it was like, 'Jamie Primak Sullivan is Bravo's fish out of water.' And suddenly I was this identity thing," she said.
"And listen, I'm not naive, I knew what I was getting myself into," she added. "I had worked in television for years, and I certainly understood all of the work that went into making the show. I did work very hard to make Jersey Belle feel very different. But it really was about faith and friendship and love. And really it was what does a Jersey girl do below the Mason-Dixon line? And I was the brunt of the joke. It wasn't making fun of the South. It was making fun of me." So she can empathize with some of the wild rumors and scandals that can run amuck – even just a simple joke with Rosbach.
RELATED: 'Below Deck': Eddie Lucas Reveals Captain Lee Asked Him to Return After Kate Chastain Retired