'Below Deck': Captain Lee Didn't Put Up 'That Big of a Fight' When Asked to Join the Show, EP Reveals (Exclusive Series)
Captain Lee Rosbach from 'Below Deck' may have fallen into the job as the first captain of the series, but he wasn't as opposed to the position as previously reported, executive producer Mark Cronin revealed.
Was Captain Lee Rosbach as reluctant to join Below Deck as previously reported? Or was he a little into becoming the "stud of the sea" and eventually the face of the franchise? Executive producer Mark Cronin recounts how Rosbach ended up at the helm. And Cronin joked that despite stories pointing to Rosbach grumbling about being the show's captain, he was actually pretty into the project.
'Below Deck' and the yacht owner had a huge captain problem before cameras started rolling
At the time, Cronin said he didn't realize the boat needed an actual captain. "It was a lot of learning on the job," Cronin told Showbiz Cheat Sheet.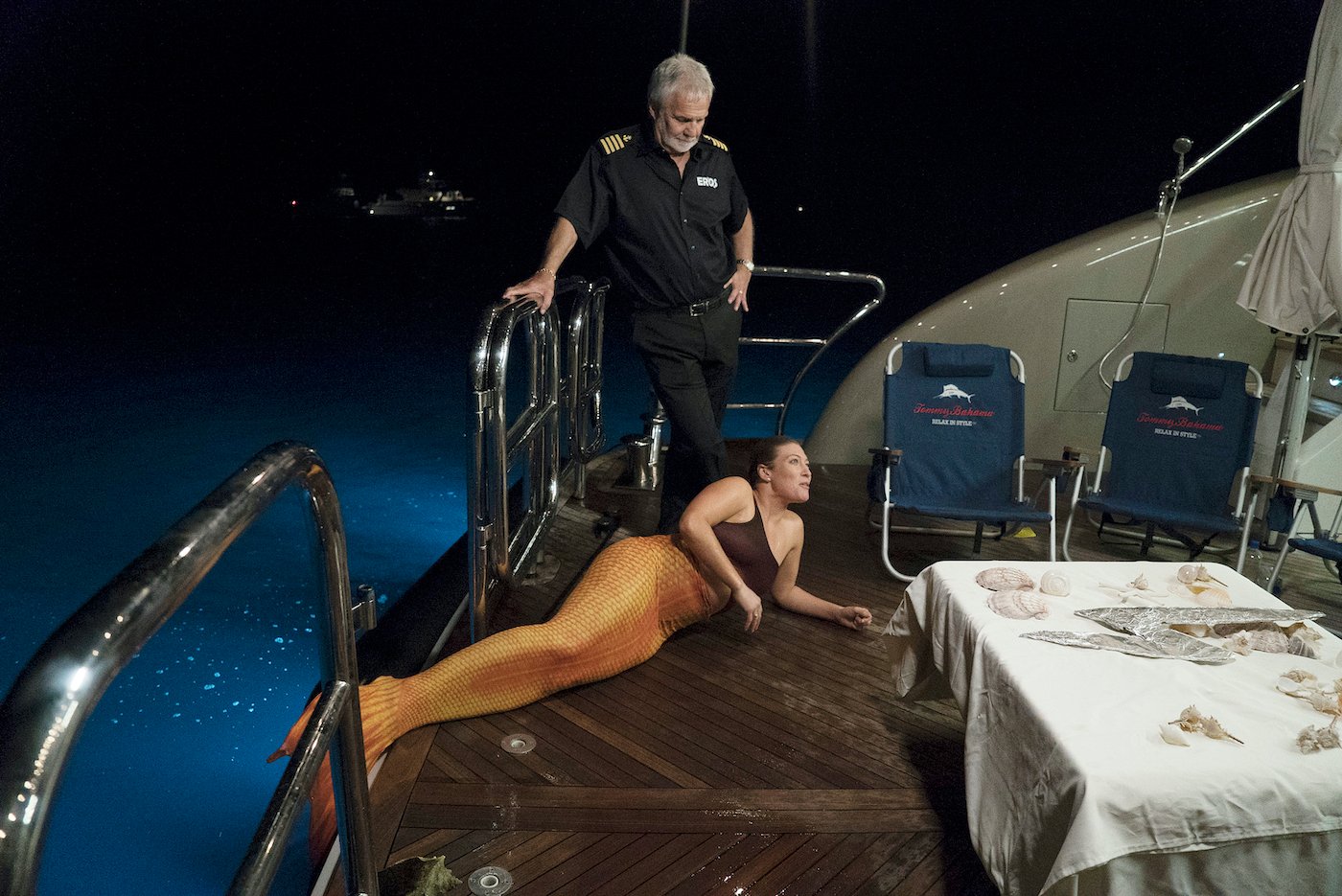 "We thought we could come down and replace the entire staff of the boat, except for we knew we had to keep the engineer, but we didn't think we had to keep anybody else," he recalled. "We thought we didn't need a captain. But if you have a license to drive a boat this big, we'll put you on it. You'll drive a boat this big. But it turns out that in yachting, a license to drive a boat that big is not enough to drive a boat that big.
"You have to have spent time as the first mate on a boat that size and worked occasionally under another captain," Cronin remarked. "And then eventually it might be ready to go. We brought our own captain down and we thought he was going to take over. A young guy … and we were just sorely mistaken. And the owner was not willing to let us have that guy steer the boat."
'Below Deck' wasn't going to compromise authenticity
The yacht company had another idea but that didn't fly with Cronin. "And so they started saying things like, well, you can pretend like your guy … pretend he's the captain and our guy will step behind the cameras sometimes and let you get a shot of him at the wheel," he said. "But he's never going to really drive this boat and he's never going to really be the captain of this boat."
"And we were like, you don't understand," he told the company. "Like, that's not what we're doing. You know, in a spectrum of reality shows, we're way over on the authentic side of the reality show world. And we are trying to tell a true story of what's going on. And you can imagine the confusion of the crew when they don't know who the captain is. Like 'oh, that's our TV captain and this is the real captain.' That was not going to work for us. That was just going to be a complete mess. So we were stuck."
Bravo didn't want Captain Lee at the 'Below Deck' helm
That's when Rosbach came into the picture. "We had to go to Lee and say, well, if our guy can't run this boat and you have to stay, will you please stay and be our captain?" he remembered asking Rosbach. "And I'll be honest with you, Bravo wasn't even really in favor of it. They felt like, wow, geez, that guy's old for Bravo. And he didn't go through the casting process. We don't have videotape on him. And we didn't pick him out as a TV star. We spent all this time casting and all of a sudden that they were going to start shooting and you're inserting this guy?"
"And we were like, well, I think it's cool," Cronin asserted. "I think we have a salty, old, salty captain. And I think he's a silver fox, as you say. You know, I think he's a sexy guy. And I think, you know … I think it's going to work. And luckily, Lee was into it too. I don't know what he says these days about how reluctant he was. He wasn't that reluctant, was like it was OK with him. And he was going to be the star of our show. He didn't put up that big of a fight."
This article is part of Showbiz Cheat Sheet's multi-part series based on an exclusive interview with Below Deck creator Mark Cronin. In 2013, Cronin developed the series, which follows the secret lives of yachties who serve the rich and famous. The "upstairs/downstairs" series documents what really happens with the crew professionally and personally, "below deck."