Below Deck's Captain Lee Reveals Why Rhylee Gerber Wasn't Tipped During First Season 7 Charter
Captain Lee Rosbach said Rhylee Gerber wasn't tipped for her first charter on Below Deck Season 7 because she worked for less than 24 hours.
Gerber arrived mid-season after deckhand Abbi Murphy quit. Upon her arrival, Gerber was told to get to work. That's when Rosbach advised her she would not receive a portion of the tip for the charter, which was already underway. She recently recounted the moment, reflecting on how the male deckhands, who missed entire charters due to illness or injury still received their tip.
Captain Lee said Rhylee Gerber worked for less than 24 hours during her first 'Below Deck' Season 7 charter
Rosbach has not publicly addressed Gerber's claim that she wasn't tipped until now. "Rhylee didn't get a part of the tip because she wasn't even on board a full 24 hrs of the charter," he tweeted in response to a Below Deck fan's question. "Tanner got sick while working and I didn't need him infecting everyone. I told her that n she still agreed to it, no one stood up for her more than I did. Won't comment again on this."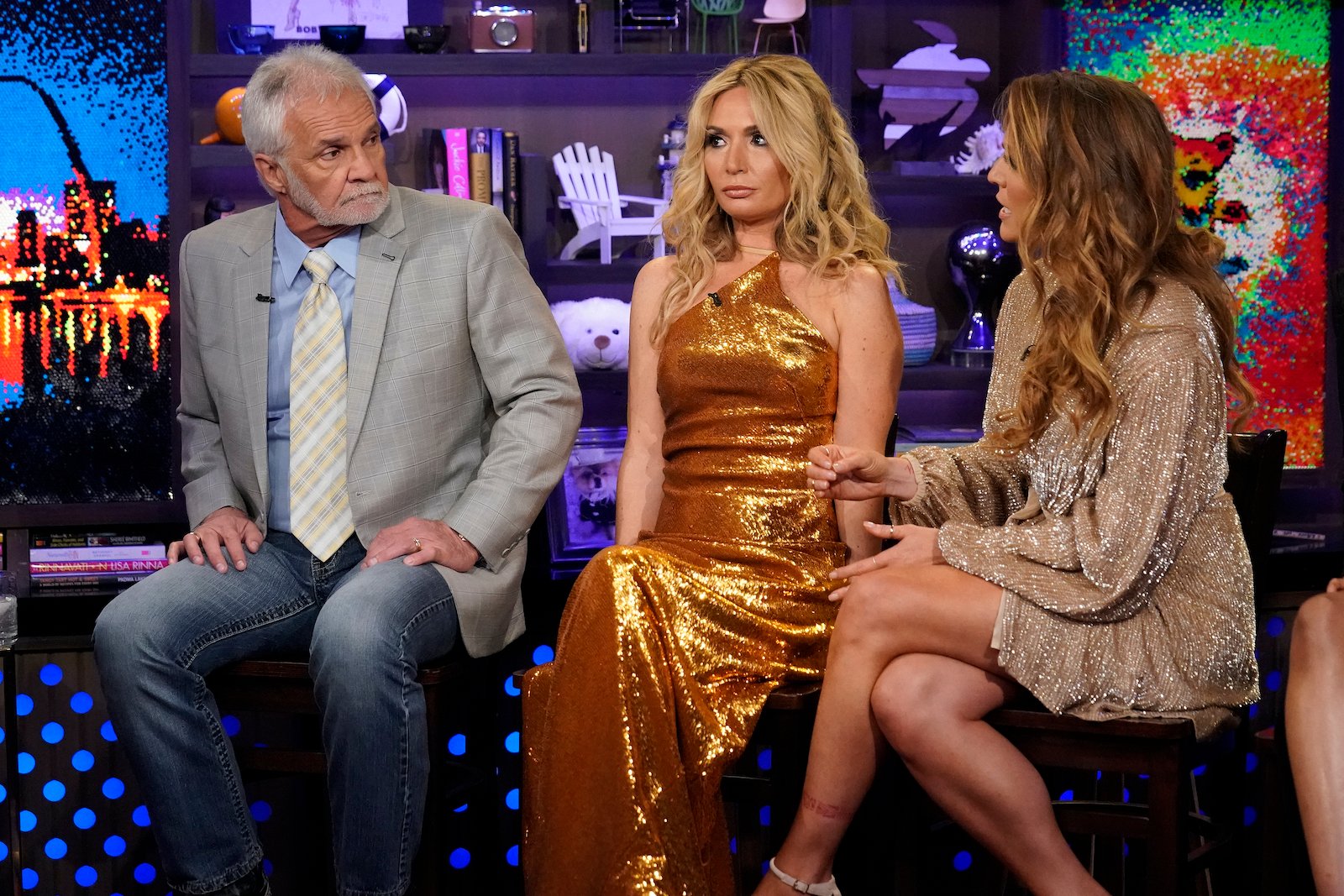 Gerber initially shared that she wasn't tipped on Colin Macy-O'Toole's podcast as Below Deck Season 7 aired. She said Rosbach was very upfront with her, telling her she would not be tipped for her work for the remainder of the charter. But she hoped Rosbach would change his mind during the tip meeting, especially when he saw how hard she worked.
She was told to stop talking about the moment that wasn't aired on 'Below Deck' Season 7
And while Gerber was frustrated that she wasn't tipped, she recently said that Bravo told her to stop talking about the tip, which was never aired. "I talked about it once, actually when Colin had a podcast and I got reamed by legal from it," Gerber recently recounted on the Side Piece with Melissa Pfeister podcast.
Yeah, legal told me not to talk about it anymore," she added. "I'm no longer in contact with Bravo. It's been two years since the last show I was on. But Captain Lee got very upset. I had fully expected them to show this. Like OK great, this is going to be something that's going to show the viewers why I do not have any respect for the males on this boat." She also said that Rosbach wasn't happy that she initially shared that she wasn't tipped on Macy-O'Toole's podcast. Gerber added that Rosbach spoke to Macy-O'Toole about it at an event.
What really upset Rhylee Gerber about the tip debacle?
Gerber said the fact that the male deckhands still got their tip when they didn't work, bothered her the most. She recalled that she quickly moved on at the moment, not realizing that deckhand Tanner Sterback got a tip when he missed a charter due to illness.
So she was angry when she saw the show.  "And I see the episode prior where Tanner's out," she recalled. "Because he has a severe case of diarrhea and is sent to his cabin. [Rosbach is] like, 'Here's a full cut of tips.' Even he sat out the whole f**king charter. And Tanner was like, 'Oh no, I can't accept it.' And Lee says, 'I wouldn't have it any other way.' Literally on f**king camera."
The exchange is in the past, however. Gerber said she and Rosbach resolved their differences after the reunion and hugged it out.