Below Deck's Chef Adam Told Captain Glenn to Stop Sailing – Complained More About Sailing Than Other Chefs
Captain Glenn Shephard recently said chef Adam Glick complained more about sailing than the other chefs on 'Below Deck Sailing Yacht.'
Below Deck Sailing Yacht chefs have much more to contend with than picky guests and preference sheets. The minute Captain Glenn Shephard announces that Parsifal III's sails are going up, the chefs have only minutes to pack their knives and make sure hot pans are secured to avoid injury.
For the most part, the three chefs on the show seem to understand that heeling over while cooking comes with the job. But Shephard recently shared that chef Adam Glick, the first chef on the series, complained the most when Parsifal III sailed.
Chef Adam told Captain Glenn to stop sailing on 'Below Deck Sailing Yacht'
Shephard recalled how Glick was so annoyed he set sail, he left the galley kitchen to come up and ask him to stop. "Adam, I remember getting quite upset our chef from season 1," Shephard shared on the Melissa Rivers' Group Text Podcast.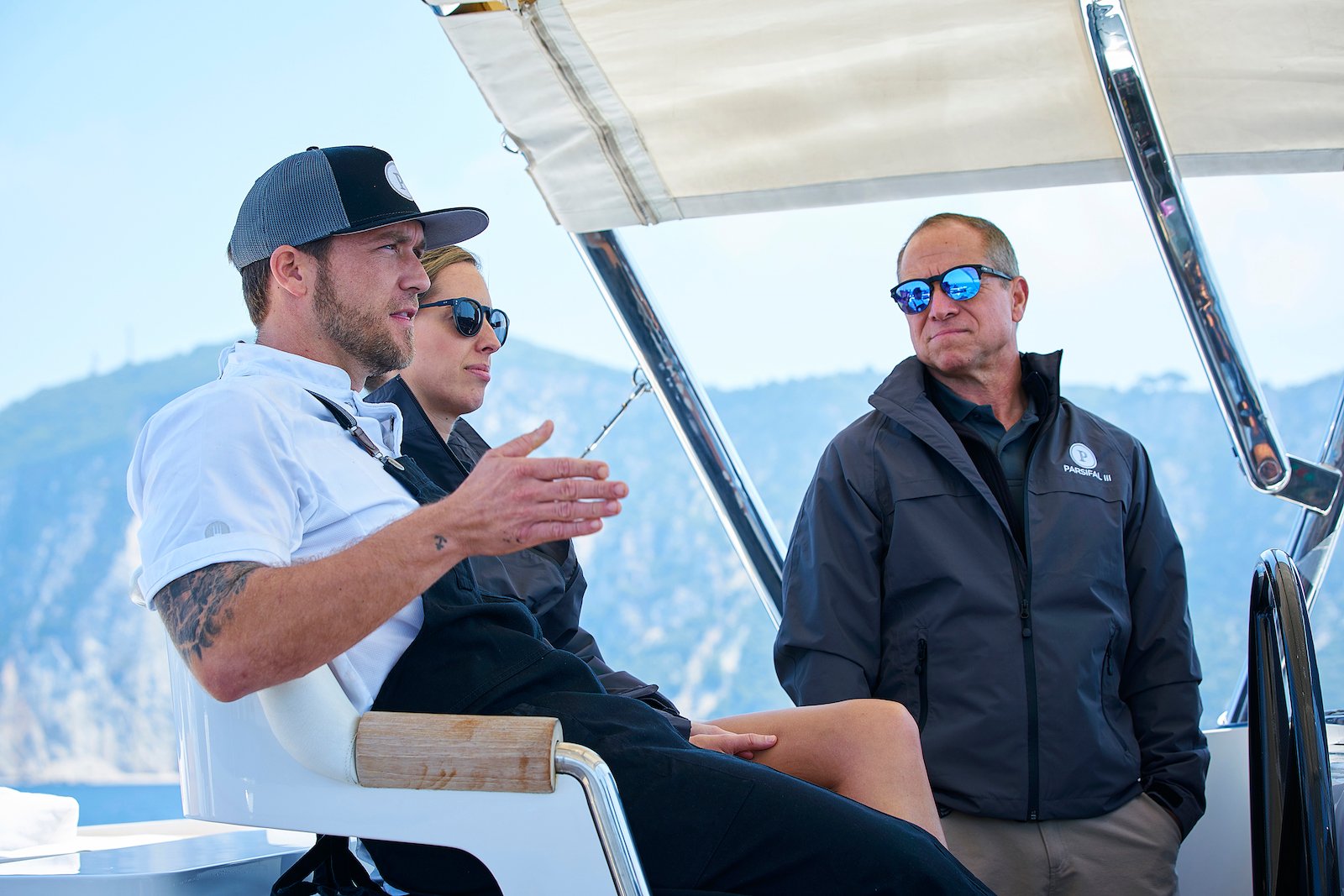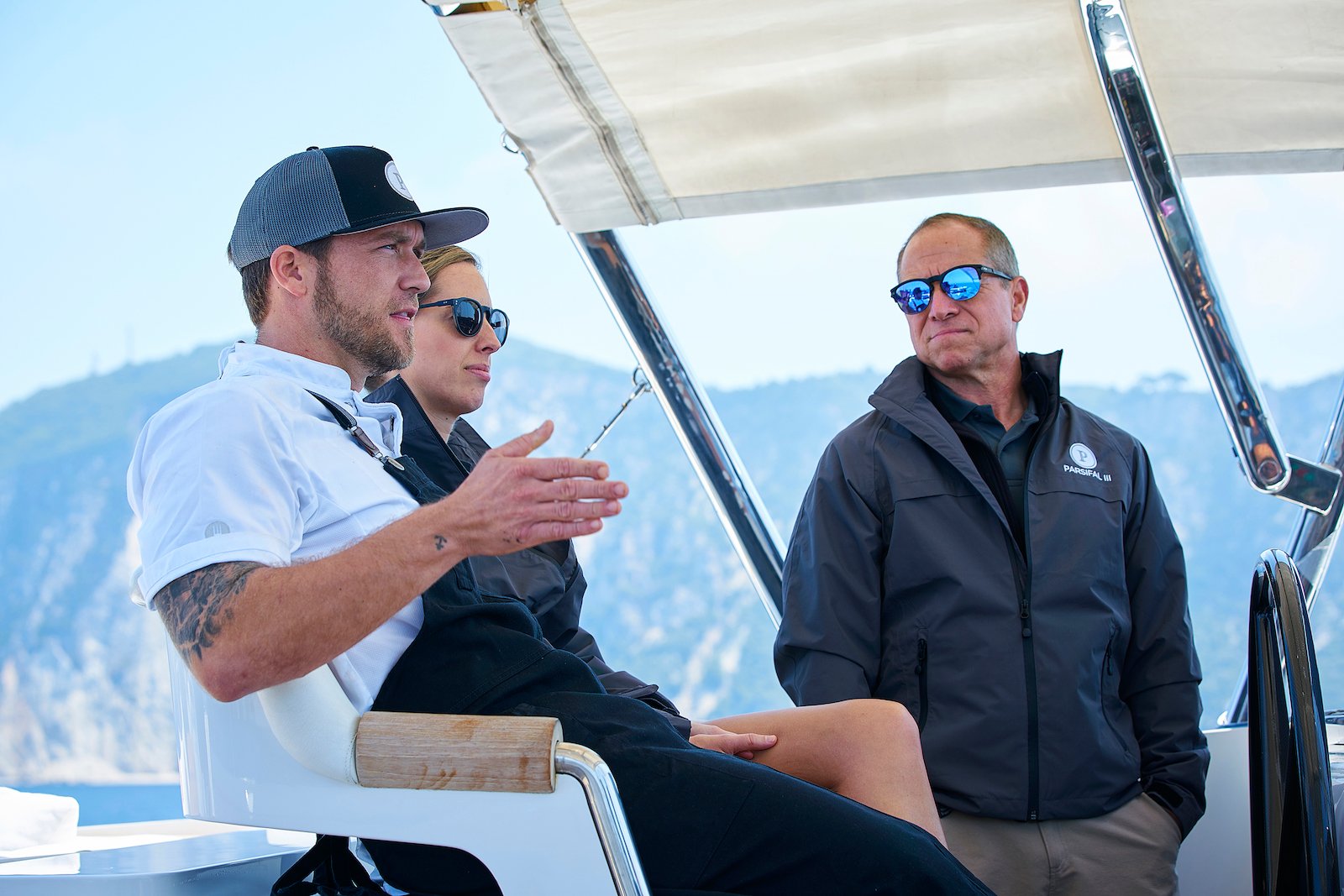 "And he actually came up to the flybridge," Shephard recalled. "And, we're having a great sail and he's like, 'OK can you guys stop sailing?' I'm like, 'No, I can't stop sailing. The guests are enjoying this.' We've got to figure out a way to do both. We got to be able to do the sailing and get a nice meal prepared for them. It's a challenge, but you know, we do it."
He said cooking on a heel was 'ridiculous'
Cameras captured Glick becoming frustrated during Below Deck Sailing Yacht Season 1. "I know it's my job to cook under sail, but it couldn't possibly be more windy," he said during an episode when he trying to cook but the boat is heeling over. "It's absolutely ridiculous."
Glick decided to confront Shephard and suggest he stop sailing, which Shephard mentioned in the podcast. "Glenn, is it possible we could pull sail in 40 minutes and then cruise in and have breakfast leisurely?" Glick suggested in a clip shared via E! News.
Of course, Shephard told Glick he's going to have to figure out cooking around the sailing but then admonished the chef in a confessional. "We didn't have any wind when the guests wanted to sail yesterday. So I can't pass up this opportunity," he remarked. "Adam doesn't get to come up and tell me how to sail."
Chef Adam seems to have retired from yachting
After years as a yacht chef, Glick seemed over it and perhaps it took cheffing on a sailing yacht to finally help him make some decisions. "I think that the learned lessons for me, in the long run, is that after 12 years living and working on the open ocean, I'm f**king over it," he admitted during the Below Deck Sailing Yacht Season 1 reunion. "I'm ready to have a ranch, I'm ready to live my life on land and grow a beautiful garden. And do the things that I want to do, like feed people organically over a fire. And none of those things can I do on a boat."
Glick made good on his desire to be land-based. Since leaving the show he's continued to embrace a nomadic life on land, cooking outdoors and enjoying his dog Tex and spending time with friends and family. He also developed a line of foldable chef's knives and is working on a cookbook.