Below Deck's Chef Rachel, Chef Ben and More Dish About Their Favorite Dishes
From chef Rachel Hargrove to chef Ben Robinson, Below Deck chefs have their favorite dishes to eat and cook. Below Deck fans were introduced to Hargrove's mouthwatering French toast recipe last season. They also discovered the Brazilian specialty, moqueca when chef Hindrigo "Kiko" Lorran commanded the kitchen on Below Deck Mediterranean. So what are some of the Below Deck chefs' favorite dishes (and recipes)?
Chef Rachel from 'Below Deck' shared how she makes 5-star nachos
In addition to French toast, Hargrove offered up her special five-star recipe for nachos. Hargrove posted her "Not Your Normal Nachos Pulled Pork Carnitas with Salsa Verde and Cotija Cheese" recipe on social media. She uses her Instapot for the perfect pulled pork and asked fans to post photos of their nachos if they made the recipe. "Hey Everyone here is my Nacho recipe to make for this next episode! Tag us in on your photos!" she wrote. She added that chefs could substitute the pork with chicken too.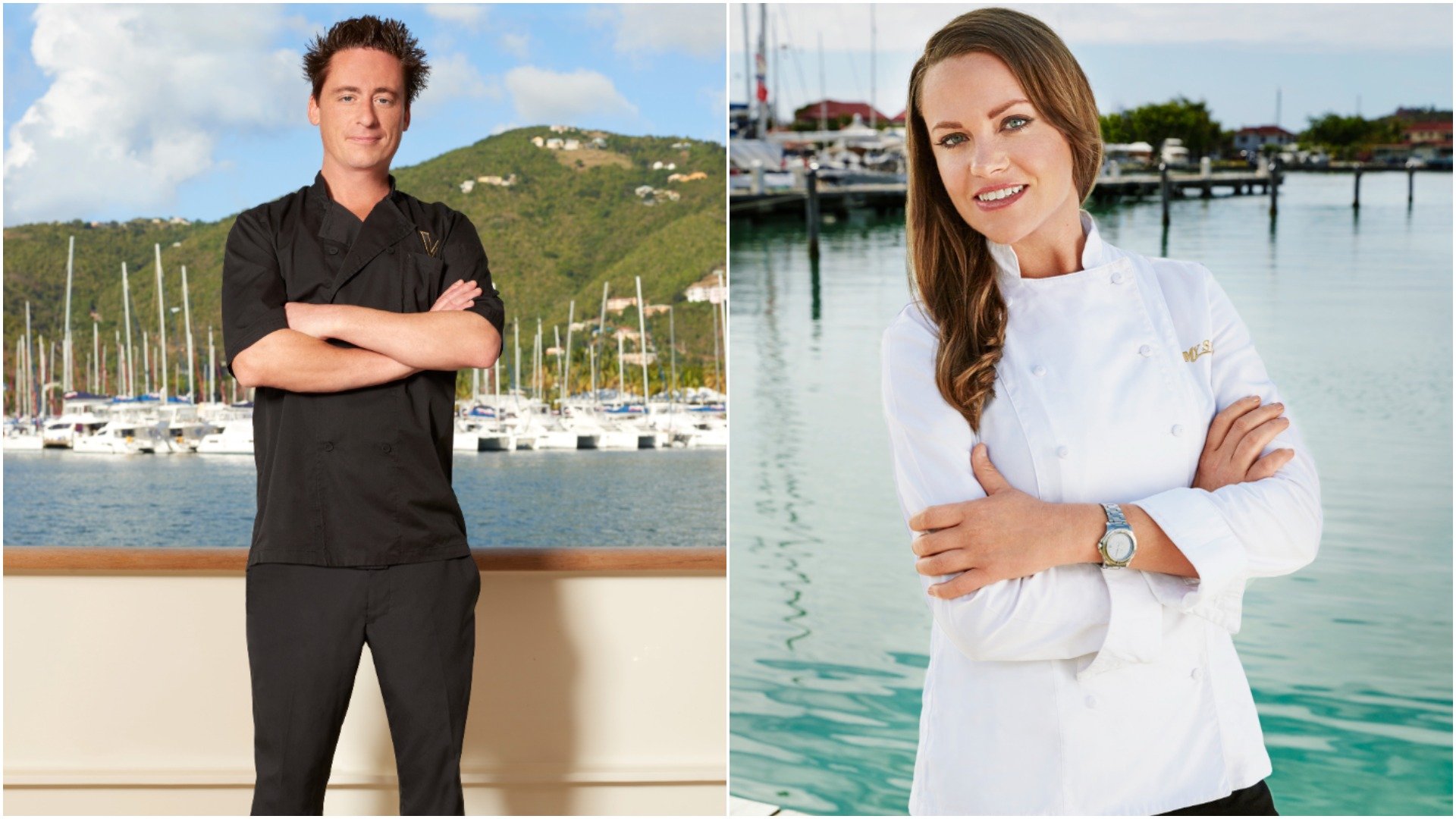 And, of course, Hargrove posted a tutorial on how to make her French toast. "The whole key to making the French toast is light, fluffy, tasty but not heavy," Hargrove explained. She uses Brioche bread and cuts the slices about an inch thick. She also shared how she makes the egg mixture and other keys to the recipe.
Chef Ben from likes spicy conch salad
Robinson told Showbiz Cheat Sheet he loves a good spicy conch salad. "I just really love it," he said. Adding, "I love citrus. I love spice. You know, I can eat it in the morning. In the Bahamas, I always used to get a really spicy conch salad, like ridiculously spicy in the morning, and it just would blow the hangover right out [laughs]! And it's something about these combination flavors that really just invigorate me."
"And I just love the stories behind it," he added. "It really captures my imagination, other people's imaginations, because obviously citrus is an antibacterial. So it's just a lot of fun and it just links in a lot of ties into the science of cooking."
'Below Deck' chefs offer their signature recipes
Lorran gave up the moqueca recipe, which he said is included in his cookbook. "Is Moqueca what you guys want? This is my recipe from my cookbook, for any other delicious recipes check out on my website and get my book for only $4,99 as ebook and have fun my friends, isssaa love you all www.thesurferscookbook.com," he shared on Instagram.
Chef Mathew Shea from Below Deck Med also shared his recipe for pavlova with Showbiz Cheat Sheet. "I said if I had to choose one dish maybe pavlova," he said. "But that's always like my go-to dessert when I'm in a pinch, I can make it really fast and really good."
For a vegan option, chef Natasha de Bourg from Below Deck Sailing Yacht gave Showbiz Cheat Sheet her recipe for "carrot bacon." She shared the key to crisping the faux bacon. "It's actually not really that hard," she said. "I just use a mandolin and whoever is using a mandolin must be very careful. But just slice the carrots really thin. I put a little bit of amino acid and soy sauce. And I season it with black pepper. Put it in an oven at 350 for just about 10 minutes."