Below Deck's Chef Rachel Reveals She Would Never Work With Francesca Rubi Again
Chef Rachel Hargrove from 'Below Deck' said she could never work with former chief stew Francesca Rubi again. She said she's happy with new chief stew Heather Chase, sharing that they have banter, which she didn't seem to share with Rubi.
Chef Rachel Hargrove from Below Deck said chief stew Heather Chase is a breath of fresh air and that she'd never work with former chief stew Francesca Rubi again.
Rubi and Hargrove had their differences when they worked together on season 8. But now that she's working with Chase, Hargrove said there's no going back. In fact, Hargrove is seen praising Chase several times for her work on season 9 and has talked about why she couldn't work with Rubi in the past.
Chef Rachel says she won't work with Francesca Rubi again on 'Below Deck'
Hargrove appeared on Watch What Happens Live with Andy Cohen, which is when a viewer asked her about Chase and Rubi. "It was a breath of fresh air to have somebody that was passionate and that was effervescent about doing their job," she said about Chase on the After Show. "So it was nice. It kept out the monotony of your daily routine."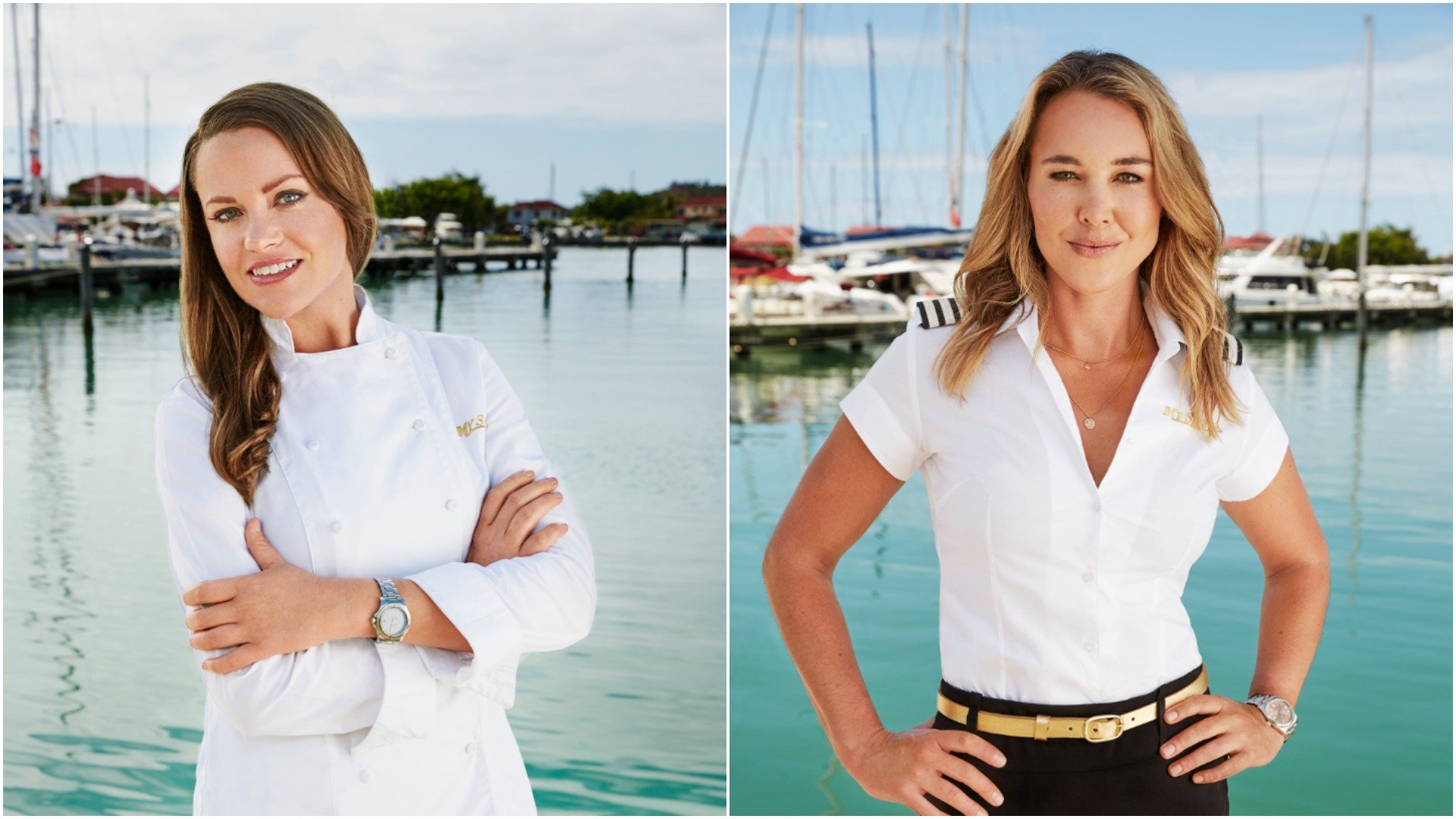 "It was always fun because we had good banter," Hargrove continued. "You know, Jess [Albert] and I had good banter. Unfortunately, I would never work with Francesca again."
Why couldn't they work together again?
While Hargrove didn't go into detail about why she wouldn't work with Rubi again, she offered reasons in the past. Below Deck viewers saw numerous miscommunications between Hargrove and Rubi, which frustrated both of them. "I'm supposed to run my department, and that's it. But now, I've got to come in and troubleshoot s***," Hargrove was said in a confessional last season. "Like, I'm not supposed to do that. The chief stew's supposed to do that. Enough is enough."
Hargrove also didn't think Rubi handled the situation with Elizabeth Frankini very well either. Rubi fired Frankini, but Hargrove chalked it up to bullying. "For me, supporting another crew member who feels like they are being bullied and attacked? I'm gonna stand by them," she told ET last Jan.
"There was a lot of unnecessary, derogatory remarks made to that specific individual," she said of Frankini. "Whether she's capable of doing her job or not doesn't matter. No one wants that direction of derogatory remarks that will hurt or harm them, which will make them worse at their job anyway."
Captain Lee reveals why he didn't think Francesca Rubi did another season of 'Below Deck'
Captain Lee Rosbach was a little kinder toward Rubi, sharing that she had big shoes to fill after longtime chief stew Kate Chastain left.
"Chess had a really tough road to go down because it was the first season without Kate and expectations were so high," he told Daily Mail. "She really, really did a good job I thought and it wasn't as well-received as I thought it might be."
He added, "Were there some things I would've done differently? Absolutely … but that's all hindsight, that's 20/20."
Rosbach was happy Hargrove returned. "Rachel is about as honest as it gets," he remarked. "I've worked with her closely and when push comes to shove she's in the galley, regardless of what she has to work with, she delivers."
Adding, "Rachel is unequivocally one of the best chefs I've ever worked with, in terms of talent, knowledge, and just if she's there, she's not gonna let you down."
Below Deck is on Monday at 9/8c. onBravo.