Below Deck's Daisy Kelliher Teases Big Fight With Gary King This Season – Over Coffee
Daisy Kelliher said she and Gary King made an extra effort to get along on 'Below Deck Sailing Yacht' Season 3. But she said they still got into a huge argument, one that kept going to this day.
Daisy Kelliher from Below Deck Sailing Yacht said she got along better with Gary King this season, but they still had a few epic smackdowns.
In fact, one of their fights on the show carried over to a recent trip to Disneyland, and Kelliher said they are still fighting about the same thing – coffee.
Coffeegate will be part of 'Below Deck Sailing Yacht' Season 3
Kelliher said she and King went out of their way to get along this season. But shared during a recent Instagram Live with Alli Dore that she and King just can't avoid fights.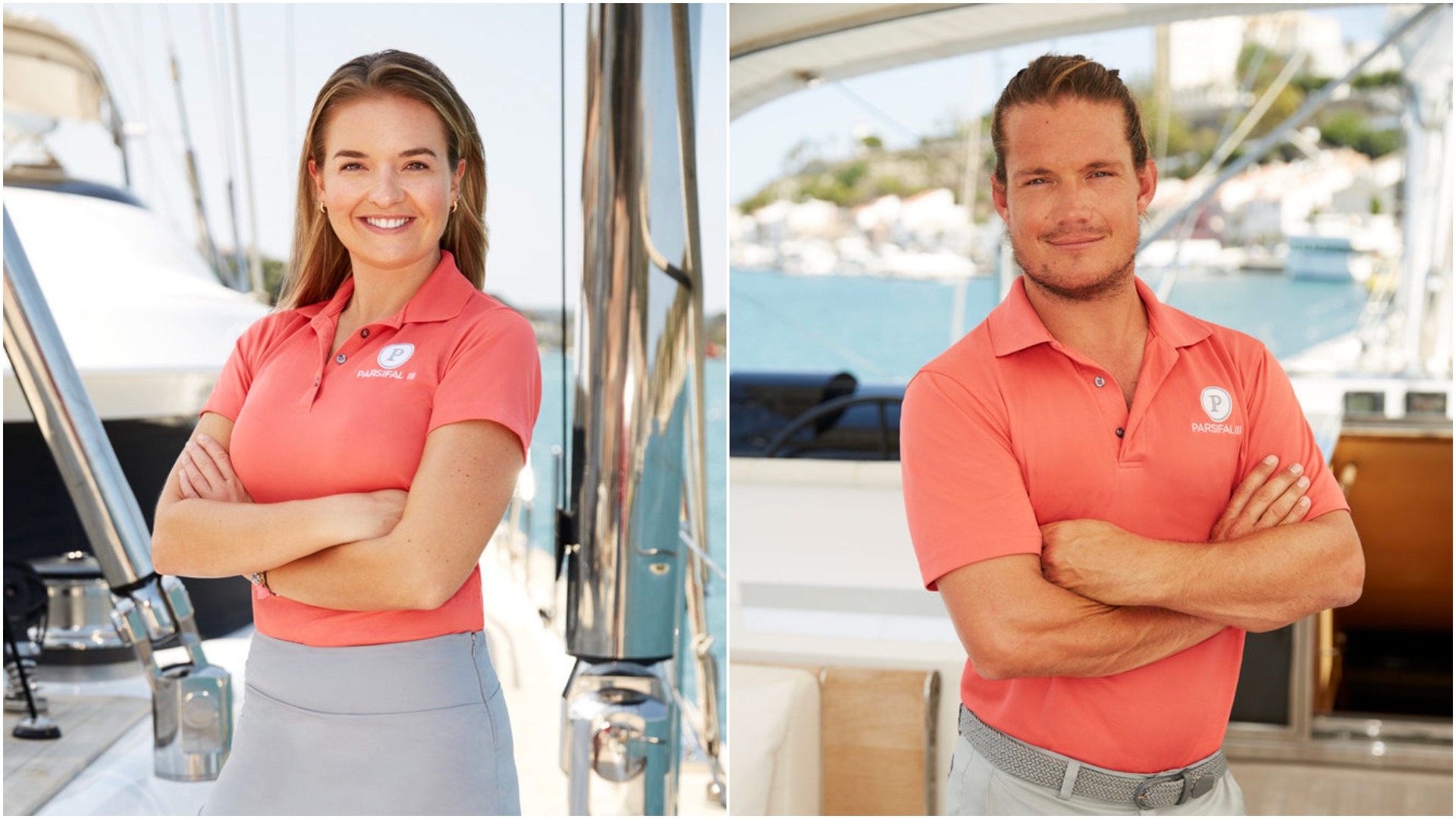 "We just wanted to do a good job and we crash heads loads this season," she dished. "We saw each other after Disneyland, we went to Disneyland together."
"And we got into an argument about something that happened during the show," she laughed. "We got into a full-blown argument at the studio. I was like, I can't believe this is happening. Like in front of everyone. And I was like, I cannot believe this is happening about bloody coffee that happened during the show."
Dore joked that the argument about pita with chef Natasha de Bourg is updated to coffee fights with King.
"Coffeegate," Kelliher joked. "It will be in the season. I was like you are not calling it coffeegate. They're like, yeah we are."
Daisy and Gary made an extra effort to get along this season
Dore, who knows what happens this season said Kelliher steps out of her comfort zone too. "I definitely got way drunker this season, "Kelliher said. And added, "I have a soft spot for Gary and Colin [MacRae], like always," she said. Dore recalled how King and Kelliher butted heads last season so she wondered how they – "ended up kissing?" Kelliher said.
Kelliher shared what changed with King since last season. "I think just we were both so upset with each other last season of what we said on the green screen and stuff. And I think we went this extra mile of we're really going to get on. We're really going to work well together. That obviously worked a bit too because Gary can't talk without flirting."
Dore said, "He's very charming. He gives you a compliment after compliment, after compliment, so you can sort of see why so many girls fall for him."
The 'Pita Party' trio will be covering the season, plus they have a new podcast name
Dore said she can't wait to dive into the upcoming season, especially since she's not in it. " I think the conversation is going to be really interesting, especially because what we first worked with Colin, [Captain] Glen [Shephard], and Gary worked on Parsifal. And then there's going to be all these new people which from what you've told me, are pretty messy. So it's going to be an interesting conversation."
Kelliher, Dore, and Dani Soares will be breaking down every episode on IGTV. But now Dore and Kelliher will be taking over the podcast and it has a new name, Beneath the Surface with Alli and Daisy.
"It's no longer going to be with Dani because she's far too busy," Dore explained.
"The day after Below Deck Sailing Yacht is airing, we're going to drop our first episode and we have an amazing guest, someone who doesn't do podcasts very much anymore. We've got Kate Chastain, who is basically God of Below Deck. She was so much fun," Dore said.