Below Deck's Eddie Lucas Has No Bosun on Season 9 – Is That Normal? Captain Sandy Explains (Exclusive)
When Eddie Lucas was promoted from bosun to first officer on Below Deck, he left the bosun spot open – but it was never filled on the show.
Is that normal? The series usually features a bosun and three crew members on deck. Sometimes the bosun appoints one crew member to be the "lead deckhand." But sometimes the crew functions without one. So how does it all work? Captain Sandy Yawn from Below Deck Mediterranean explained that every captain determines how the crew is structured.
Captain Sandy usually has a bosun but said every captain is different
"You know on a superyacht you have a first officer, sometimes a second officer," Yawn told Showbiz Cheat Sheet. "You always have a bosun." But she added, "It's up to the captain and how he wants to run the boat. In my career as a charter captain, I always had a bosun. I like having positions where people know they can move up."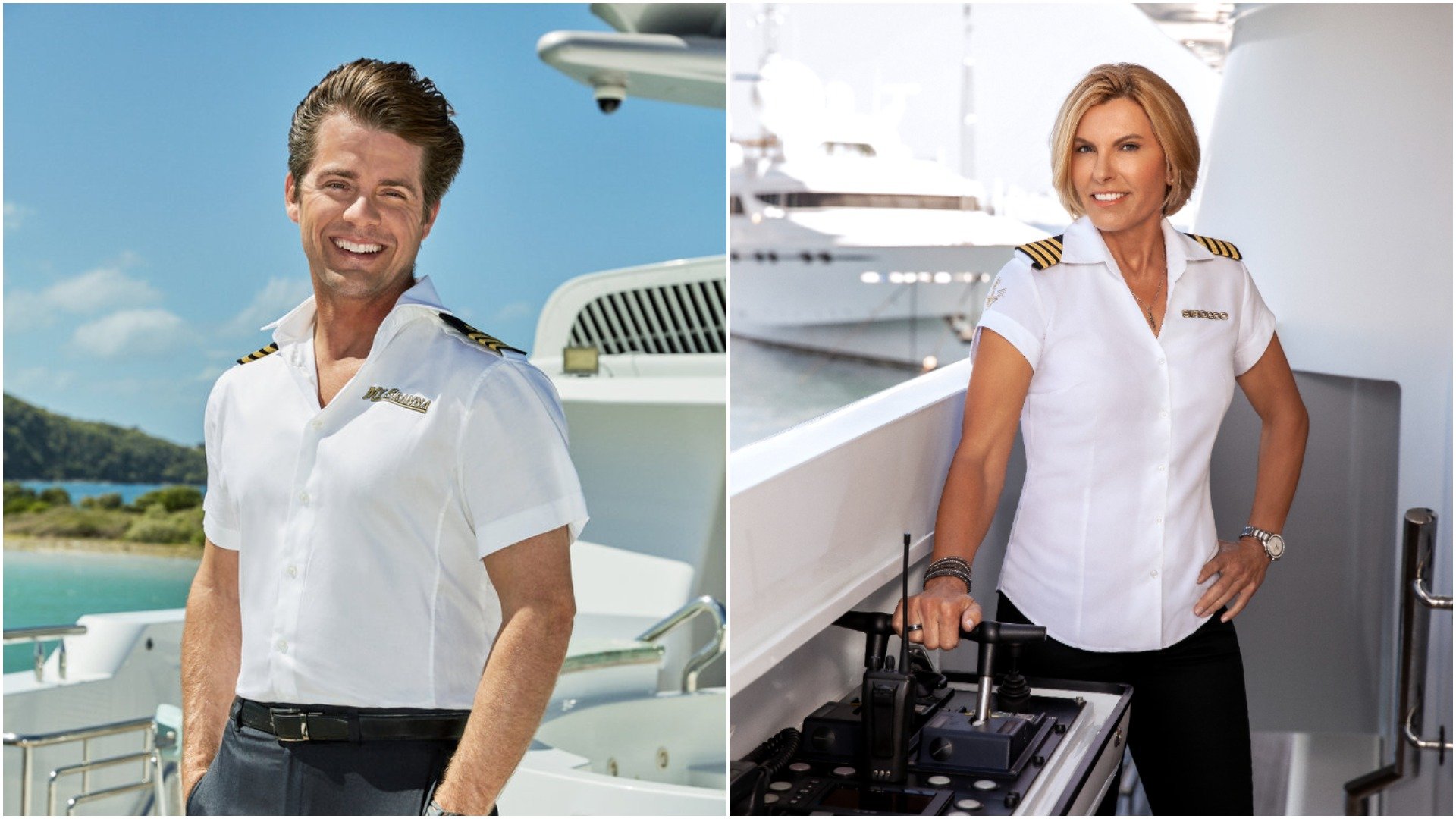 "But listen as a captain outside of the show I hire the first officer and I hire the engineer and the chief stew," she continued. "And I allow them to hire their team. And they can label people however they want. But in some cases, they say we're all the same, period." Yawn's chief stew Katie Flood told stew Courtney Veale they weren't going to have rank during season 6 when they went down to only two stews.
And while Yawn let Flood structure the interior – especially since they only had a few charters left – she likes rank. "I like it when they say you're junior or senior," she said. "Or lead deckhand. I think it's important for me if I worked as a third stew or a junior deckhand to know I could be a lead deckhand. Or I could be second stew."
She also lets her team assign rank to their crew
Yawn likes giving her team career goals. Having rank "gives people initiative and gives them something to grow into," she said. "I like that. But that's me though and everybody's different. And obviously, the show is different as well."
RELATED: Kate Chastain From 'Below Deck' Reveals Why Rank Is So Important in Yachting
"Apart from the show, in the real world, I allow the chief stew, the first officer and the chief engineer to decide [their crew structure]," she added. "But every crew I've had, they've always numbered them. And said hey you're second, you're third. You're lead … like that's always been in my career."
Working in the "real world" of yachting will continue for Yawn long after she leaves Below Deck Med. She said she will always be a superyacht captain. "Yes, of course, yachting's in my blood," she remarked.
Has any 'Below Deck' season been bosun-less?
The Below Deck franchise doesn't always have a bosun. Below Deck Sailing Yacht has never featured a bosun but instead a first officer and then a two-person deck team. Also, the first season of Below Deck also featured a first officer and two deckhands. C.J. LeBeau was listed as a second engineer but he was often seen doing deck work.
RELATED: Eddie From 'Below Deck' Says Captain Lee 'Hated All of Us' During Season 1
Otherwise, seasons have had different ranks on deck, but every other season with the exception of Below Deck Season 1 and 9 had a bosun. Below Deck Season 5 began with Nico Scholly in the lead deckhand position and the season did not feature a first officer. Eventually, EJ Jansen arrived as bosun, which lit a fire underneath Scholly. He rose to the occasion and took over the bosun role when Jansen departed for another job.
Below Deck Med has consistently featured a bosun – which included Malia White as the first female bosun on the series.