Below Deck's Eddie Lucas Says Producers Tell Crew to Avoid Sharing Certain Things on Camera
Eddie Lucas from Below Deck pulled back the fourth wall curtain, sharing that the drama on the show is more facilitated now than in the past – especially when it comes to what is and isn't said on camera.
He emphasized that the show is not scripted. But revealed that producers will ask for reactions to what other crew members say about them. At the same time, production will tell the crew to avoid talking about certain things that they don't want on the show.
Eddie Lucas said 'Below Deck' producers will tell them what to mention (or avoid mentioning) on the show
Lucas said producers will tell the cast, "Hey, talk about this. Don't talk about this," he said on the Dear Reality, You're Effed podcast. "Definitely the 'don't mention this anymore.' We don't want this on the show. Don't mention this. I think that the production side or the producing the facilitation of the drama has changed. And also what they're looking for and drama has changed a lot."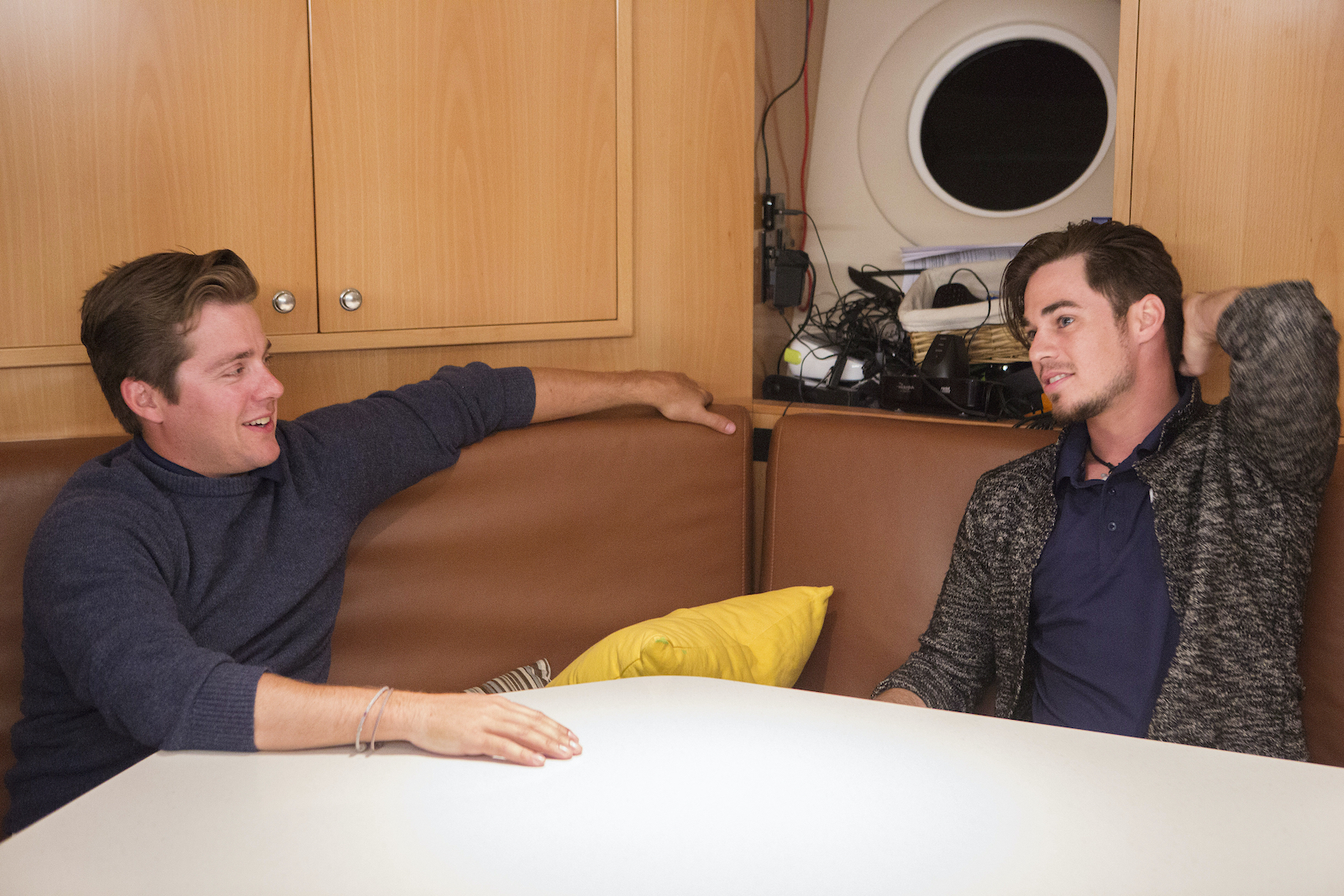 Lucas compared his first few seasons on the show to how the series is produced today. Lucas was an original Below Deck cast member appearing for seasons 1 through 3. He left and returned for season 8 and is now the first mate on Below Deck Season 9.
"I feel like from 2013 to now, you know when they first called me and pitched the show is that, 'Hey, listen, we want you to be on the show. It's a reality documentary.' And I was like, 'Ooh, documentaries,'" he laughed. Podcast host and former Below Deck Mediterranean chief stew Hannah Ferrier joked about how he thought the show was more like the documentary Deadliest Catch.
'Below Deck' producers look for crew reactions
Lucas was thinking along the lines of Deadliest Catch when he signed onto the first season in 2013. "That's what I was thinking, like, 'Oh I love Deadliest Catch!'" he recounted. "I was like, oh yeah that's a reality documentary. And I thought it was something like that. They kind of were much more hands-off during [Below Deck] season 1. And I feel like they were a lot more kind of involved in, you know the systemic issues or the systemic of part yachting. Not just f**king and fighting."
He also said that producers will now go to other cast members for a reaction to stir the pot. "Let me preface this by saying, you know, people ask all the time, is it scripted?" he said. "And no, it's not. But it's facilitated. And the drama and everything has increased I think a lot more. A lot more kinda like 'Hey Eddie, Rachel just said something pretty sh***ty about you. You should go there and say something.' Or just like, you know, hearing like little things that it can be … you gotta be on your toes, you've got to be ready if everything goes on."
What are other behind the scenes 'Below Deck' moments that were eventually revealed?
Below Deck cast members have dished about certain events or comments made behind the scenes that never aired. Most recently Rhylee Gerber from Below Deck Seasons 6 and 7 shared that Captain Lee Rosbach didn't give her a tip for her first charter. She arrived mid-season to replace an outgoing deckhand. The fact she wasn't tipped did not make the show. But she talked about it on a few podcasts, frustrated that the male deckhands got a tip when they missed a charter but she did not.
Also, a violent situation escalated during Below Deck Mediterranean Season 6. Stew Lexi Wilson pushed deckhand Mzi "Zee" Dempers in the crew mess during a drunken crew fight. The crew revealed during the reunion that producers had to step in and prevent the situation from getting worse. The production intervention never aired either.