Below Deck's Fraser Reflects on 'That Kiss' With Jake Foulger – 'I Felt Really, Really Uncomfortable'
Fraser Olender worried the kiss he shared with Jake Foulger on 'Below Deck' could ruin their friendship. He recalled how uncomfortable he was the next day and teased that their friendship story unfolds on the show.
Fraser Olender said he had no recollection of "that kiss" with Jake Foulger on Below Deck and regrets the night went in that direction.
Olender and Foulger kissed twice in the van ride back to the boat after going on a bender with the crew. And while Olender admits he was initially attracted to Foulger, he knew Foulger was straight and wanted a friendship with him – not to pursue him romantically.
Fraser Olender says the kiss with Jake Foulger was pretty uncomfortable the next day
Foulger seemed amused that he and Olender kissed the next day. He didn't make it weird and said their friendship was still intact. And while Olender was happy, he was mortified they kissed in the first place.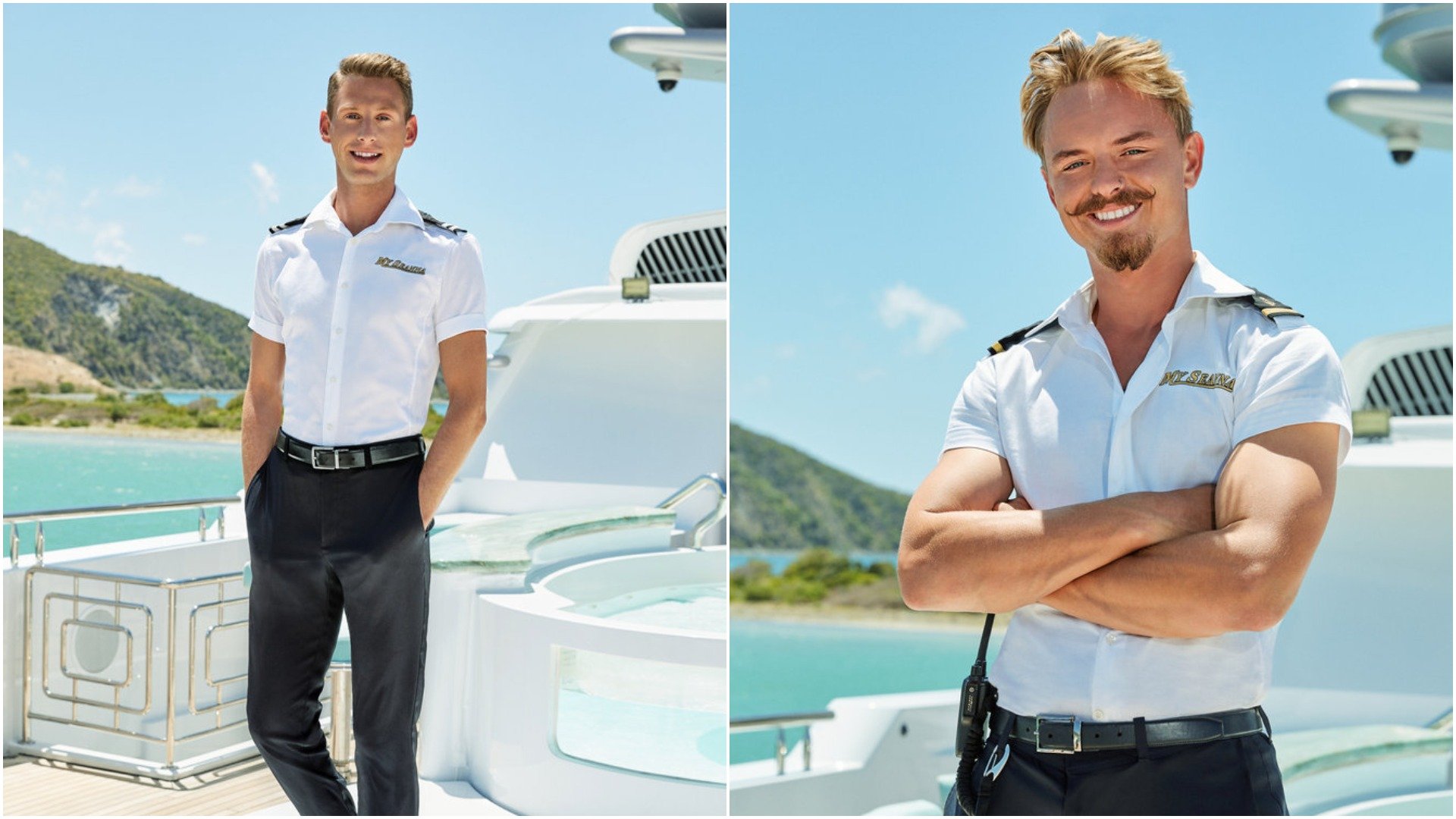 "Do you know, is there really much to talk about?" he said on the Behind the Velvet Rope with David Yontef podcast. "It was a dare. You can see that I'm a little bit out of it. I've had a bit to drink. We've just been swimming in the restaurant pool, which is highly unacceptable, but it happened and it was lots of fun."
"Yeah, weirdly enough, I don't think I'd eaten much that day," he continued. "Because I didn't have any recollection of that until I saw that video. And I can't tell you how much that hit me in such an odd place. Like I felt really, really uncomfortable. And that's based on the fact that I hadn't spoken to Jake that day. I didn't even remember it happening. And I put my relationship with Jake in a place where I had no control of it anymore."
He worried their friendship would be ruined
Olender said his primary concern was that they had just trashed a wonderful friendship. "And we had such a great connection," Olender said about the friendship bond he made with Foulger on Below Deck.
"I thought that maybe he thought I was into him or maybe he thought I didn't, I didn't know the context," he added. "I didn't know it was a dare. Like, it was just very, very uncomfortable, but alas, everything is fine and it goes well, but yeah, he's good, he's a good-looking guy and lovely guy with a steamy kiss. It was great. It was great to look back on. Do you know? I wasn't, I wasn't actually as embarrassed."
Olender explained that he and Foulger really hit it off. "There was chemistry with Jake and I, whether that's on a friendship level," he added. "I mean, watch the end of the season, you'll see where it goes. But there was always a little something there between us too. And it was fantastic from day one, but I just worry that putting him in this position in a scenario, he might, you know, get on the defense, but 'I'm not, you know, I'm not gay, I'm not getting …' you know, all that crap, which is fine. Everyone's entitled to an opinion, but I just didn't want that to be any room for an obstacle to come between us."
Fraser Olender said Jake Foulger will always be a close friend
Olender opened up to Showbiz Cheat Sheet about his sweet connection with Foulger. "Jake and I have a really strong bond and a great relationship," he said. "And what's fun is we all got along, which is lovely, as all of our relationships go. Firstly we make friends. At this point in time [in the season] you can't really see real interactions."
"Jake is going to be in my heart for as long as I can see down the line," he added. "But I'm still good friends with all of them."
Olender shared why he thinks he and Foulger had that instant connection. "He has such a wonderful personality," he added. "He's funny, he's witty and he's kind. And I think being British brought us together quite quickly and quite easily. We could bond over tons of phrases and all the rest. Just the British banter."
"And we sort of warmed to each other," he added. "And … then some so we'll see. So I'm excited to see the rest of the season."