'Below Deck's Gary King Says He is Dating Daisy Kelliher After Fan Speculation
Gary King from 'Below Deck Sailing Yacht' posted an video to his Instagram stories telling fans that he and Daisy Kelliher are dating.
Gary King from Below Deck Sailing Yacht confirmed that he and Daisy Kelliher are dating when fans wondered if they were a couple after they posted photos from Disneyland.
King and Kelliher shared a steamy make-out scene in the Parsifal III hot tub, teased on the Below Deck Sailing Yacht trailer. The scene had fans' jaws on the ground because Kelliher and King argued endlessly during season 2. Kelliher also laughed about their kiss in an earlier Instagram story, sharing that she didn't recall making out with him in the hot tub.
Yes we are dating!
King and Kelliher shared photos from Disneyland, which got fans buzzing. However, many of the Below Deck Sailing Yacht cast was in Los Angeles, California, likely doing pickups so the crew could have just hit the theme parks in between filming.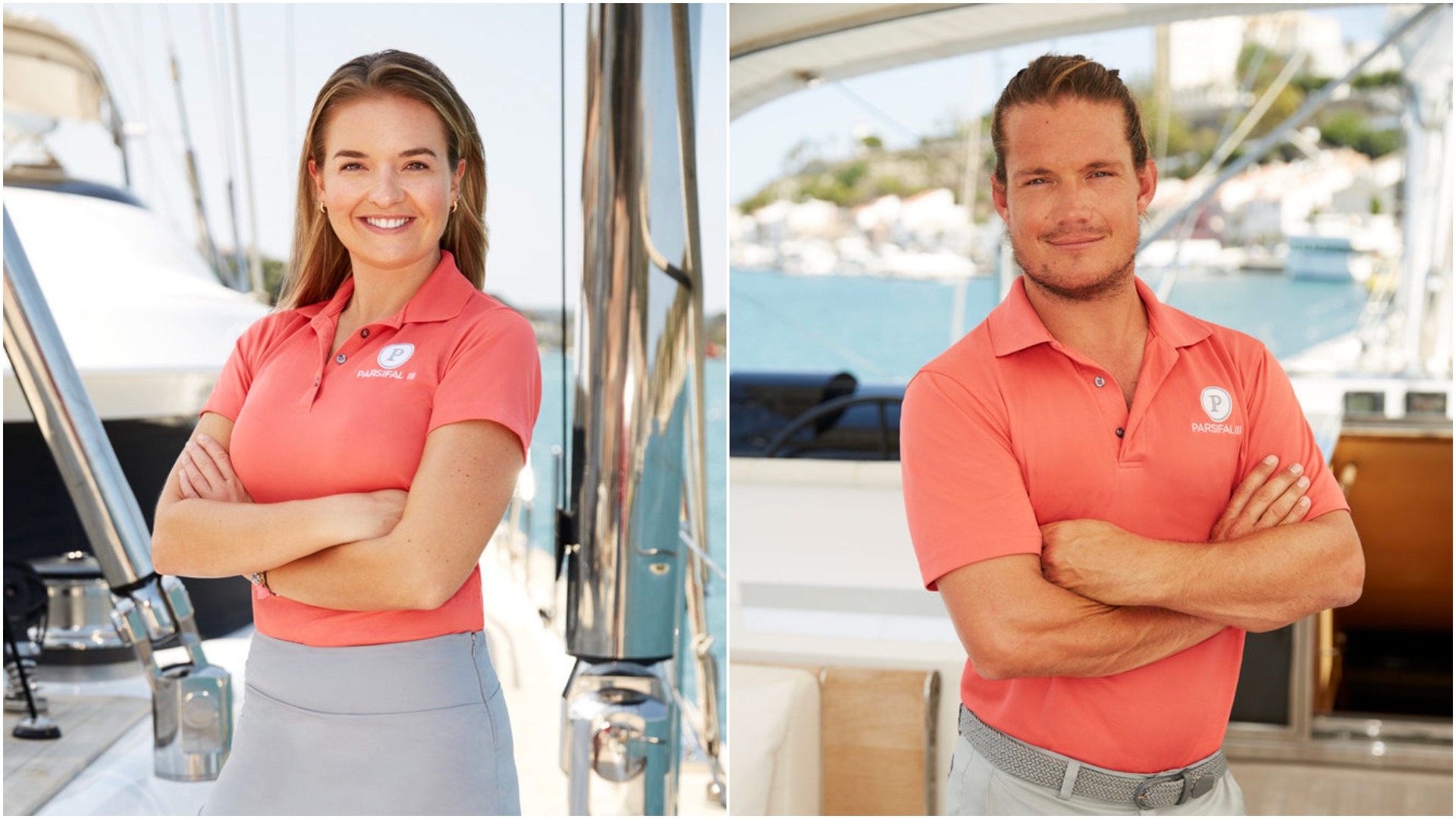 Kelliher posted a photo with King on a ride at Disney. "Taking the big child out for day," she captioned the photo on Instagram. Below Deck Sailing Yacht Season 3 crew member, Gabriela Barragan commented, "Lolll Thank God! Gary x Daisy x Disney."
One fan replied, "So you're a couple now? I'm so confused. From a kiss one of you 'doesn't remember' to PRing the new season at Disney." Others also wondered if they were dating.
So King made a short video. "Hey guys just 'cause many of you are asking, and yes Daisy and I are dating," he said in an Instagram video with Kelliher standing alongside him.
Kelliher also shared a photo toasting with King. "First drink of the day," she wrote.
Some fans wondered if Gary and Daisy were joking (like Captain Glenn)
Even though King said he and Kelliher were dating, they both laughed during the video snippet. Some fans then wondered if they were joking around. Captain Glenn Shephard pranked fans about dating deckhand Sydney Zaruba after Below Deck Sailing Yacht Season 2 ended.
Rumors began when Zaruba said during the reunion she was dating a captain but wouldn't offer more information. Then a photo of Zaruba looking cozy with Shephard was posted so some fans jumped to conclusions.
Shephard leaned into the joke, sharing the photo and first only captioning it with, "I guess the news is out," he wrote. But he then later added, "And the news is: Syd and I are great friends. And she's dating a captain. A different Captain." So could King and Kelliher be doing the same thing to fans?
Daisy Kelliher didn't remember making out with Gary King on 'Below Deck Sailing Yacht' Season 3
Plus Kelliher laughed about making out with King when she answered fan questions in an Instagram Q & A. "I feel like that was my alternate personality," she said, referring to the hot tub make-out scene. "We need to name her, but that definitely wasn't me."
"I'm really enjoying how many people's minds are blown [about King]. No one's mind was more blown than mine the next day." She then said, "I have no recollection of that kiss."
Kelliher even got a little shady about the make-out scene. "What can I say, I'm not picky when it comes to making out with people. I'll pretty much make out with anyone," she snarked.