Below Deck's Jean-Luc Says He Finally Took a DNA Test and Dani Soares' Baby Is His Daughter
Jean-Luc Cerza-Lanaux from 'Below Deck Sailing Yacht' said he took a DNA test and Dani Soares' daughter Lilly is his child.
Jean-Luc Cerza-Lanaux from Below Deck Sailing Yacht has revealed that Dani Soares' daughter Lilly is his child.
The deckhand refused to admit the child was his after Soares became pregnant and insisted upon a DNA test. However, months after the baby was born, Cerza-Lanaux had yet to take the test. He just shared he finally took the test and is "proud" and "happy" to share that he is the father of the baby.
Jean-Luc Cerza-Lanaux from 'Below Deck Sailing Yacht' says Lilly is his baby
After being slammed for not taking the DNA test immediately, Cerza-Lanaux says he finally learned he is the father. He's been silent on social media for months but revealed the test results.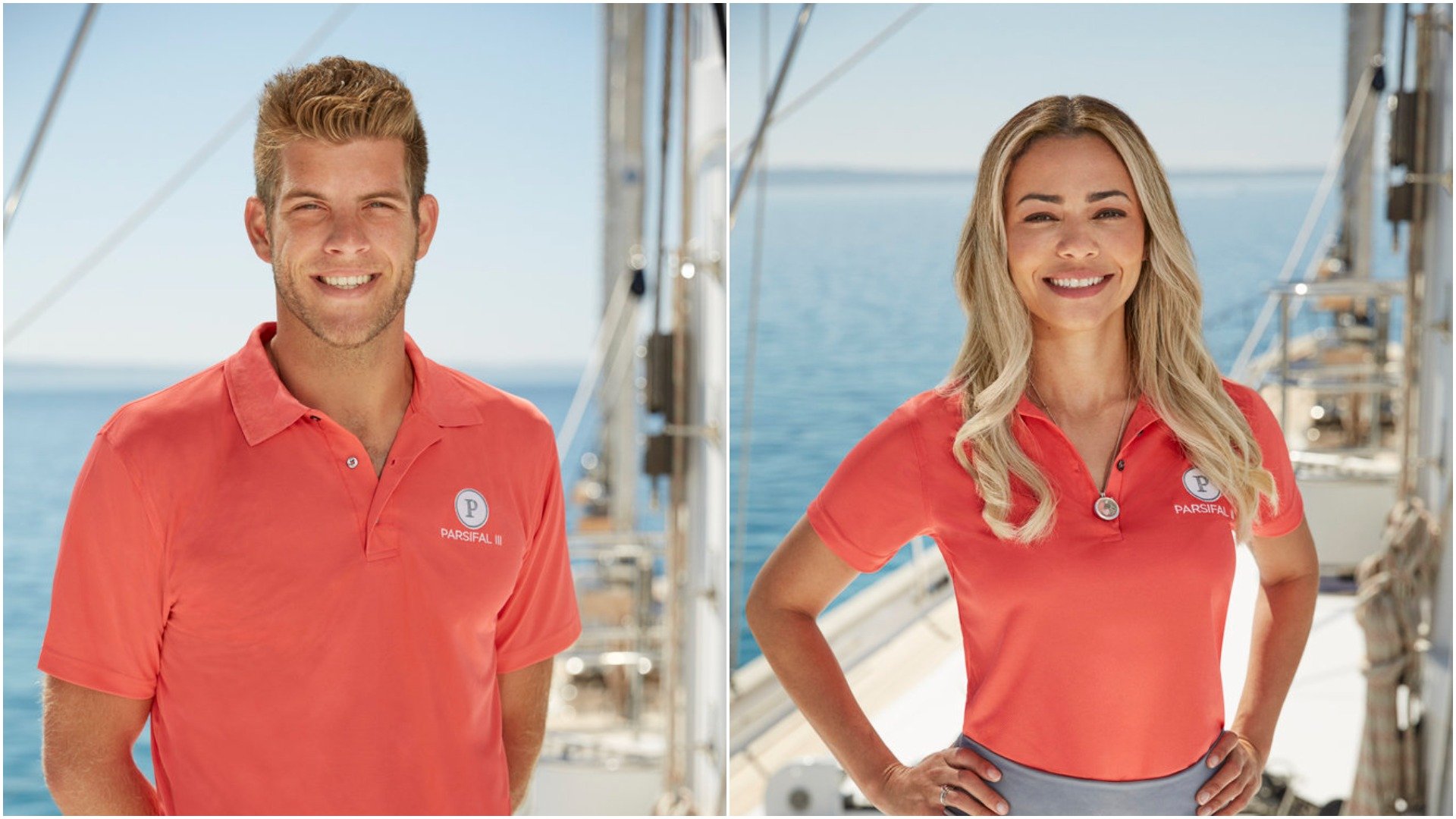 "I can't let 2022 go any further without sharing some beautiful news," he shared on Instagram. "An international DNA test that was done awhile ago was no small feat. I'm happy and proud to say Sweet and beautiful Lilly rose is my daughter. Dani and I have been working and communicating together to the best of [our] ability; given Dani is a full time mother and worker, and I being gone for extended periods of time not knowing when I will step back on land. This is imperative for the sake of are daughter as she needs both parents in her life."
He added that he wanted to step back from social media to protect his mental health and added that he does not feel the need to further explain himself.
Dani Soares said Jean-Luc was the baby's father on the reunion
The child is the first to be born from two cast members on the franchise. Soares was reluctant to go public with her pregnancy. She said one reason she shared that she was pregnant was that a fan threatened to expose her. She also did not tag Cerza-Lanaux as the father until the reunion, which is when she shared he wanted nothing to do with her baby.
 "Well, let's put it this way, this baby was made during the season while we had cameras 24/7 with us and I only slept with one guy," Soares said during the reunion.
Cerza-Lanaux refused to attend the reunion but spoke to reunion host Andy Cohen via Zoom.  "There was talk of a DNA test," he said. "We've gone as far as me trying to reach out to her doctor's office. I don't think lawyers need to get involved. That is not the avenue I want to go." 
He also had a message for Soares, who was still pregnant at the time. "Dani, what we had on the show for me was real," he said. "I don't care what anybody says, even now that we're going through what we are going through. What I felt for you, and the time that we had, was genuine. Everything that I ever said to you was true." 
The crew wanted him to man up
The Below Deck Sailing Yacht crew supported Soares and slammed Cerza-Lanaux for not taking the DNA test, which he required, immediately. Cerza-Lanaux posted about the pregnancy and his position before the baby was born. But the crew wasn't buying it. Chief engineer Colin Macrae told him to "man up." Adding, "Don't play the innocent victim here JL. Man the f*** up."
Alli Dore commented on Cerza-Lanaux's post. "No one is stopping you from getting a paternity test," she wrote. Chef Natasha de Bourg added, " I'm sorry JL but sounds like a pity party to me …. Why didn't you reach out 9 months ago ??? No woman deserves to be treated the way you treated Danny."