Below Deck's Kate Chastain Says New Chief Stew Heather Chase Is Going to Be a 'Superstar'
Kate Chastain has gotten to know new chief stew Heather Chase from Below Deck Season 9 and is very confident she is going to be the new sweetheart of the series. Chastain and Captain Lee Rosbach both gave Chase high marks for how she performed her duties in the upcoming season. And Rosbach shared why she surprised even him.
Kate Chastain thinks Heather Chase from 'Below Deck' will be a 'superstar'
Chastain, who didn't have many positive comments about chief stew Francesca Rubi, truly gushed about Chase. "I love her," she dished to ET. "I think she's fantastic, and I think she's going to be a superstar."
She discussed Chase in a separate interview too. "I absolutely love her," she told Hollywood Life. "I feel like she is the one that will take the franchise for years to come. She's amazing. She's friendly, she's funny. [And] she's sweet. And I'm looking forward to seeing her show them all how it's done."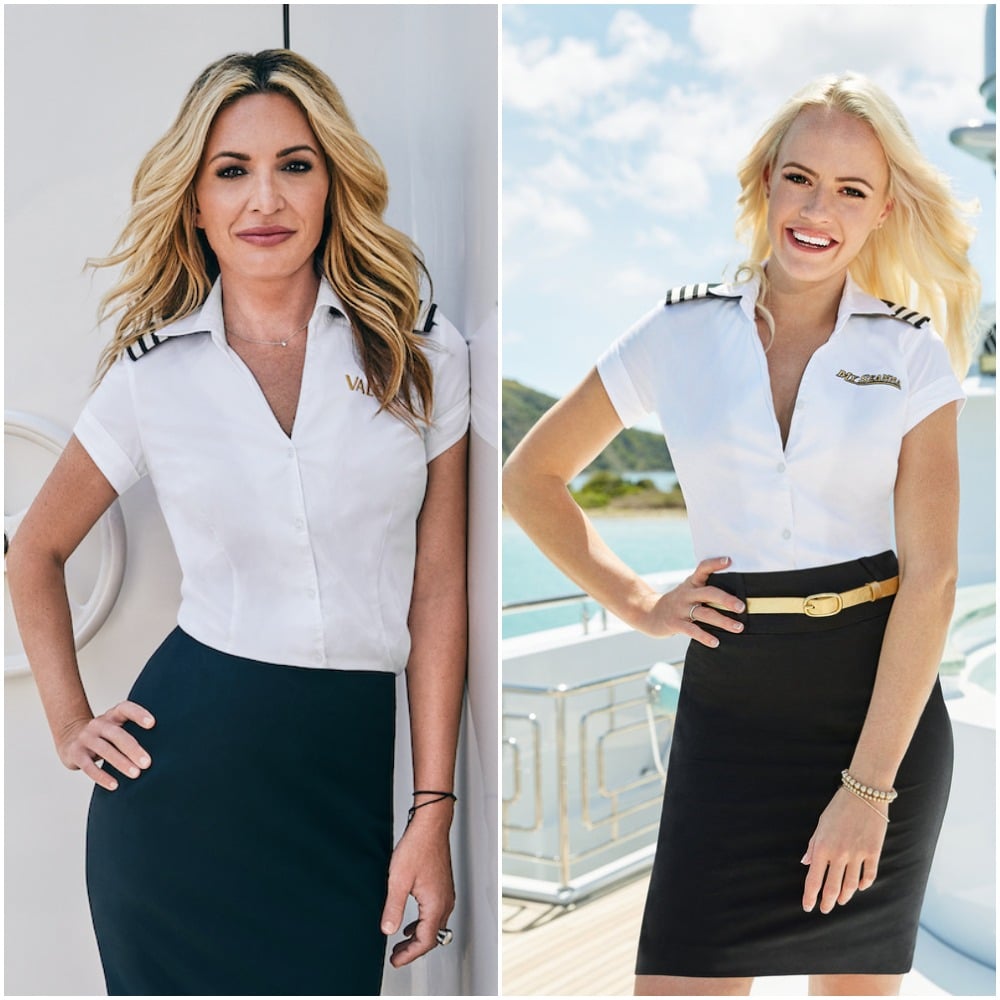 Did Chastain have any advice for Chase? "Like I said, she is a very capable, intelligent … funny … she gets it," Chastain remarked. "I enjoy hanging out with her. I think the only advice I have for her, while it's airing is to not get too freaked out from week to week. Like social media people are disagreeing with why you made decisions. Because honestly, in the end, nobody really remembers anything anyways."
Why did Heather Chase surprise Captain Lee on 'Below Deck'?
Chase is the second chief stew to take on the role since Chastain's retirement. Rosbach told ET that he was actually surprised with how well Chase could handle the drama.
RELATED: 'Below Deck' Season 9 Features Diverse Cast, Another Male Stew, and Unusual Beginning
"Here's a little teaser: I was surprised that, given her job performance, she's actually as young as she is," Rosbach said. "I didn't expect that level of maturity. I didn't expect that maturation level to hit until she was older than she actually is. She was more than willing to, as you have proven in the past, just roll with it and get it done without b–ching and pissing and moaning and complaining." One reason why Rosbach loved working with Chastain is that she did her job and rarely complained to him about the drama brewing below deck.
Kate Chastain also loves Daisy Kelliher from 'Below Deck Sailing Yacht'
Chase isn't the only new chief stew to earn Chastain's stamp of approval. Chastain also commended Daisy Kelliher from Below Deck Sailing Yacht for how she handled the job, guests, and crew. "She's the best chief stew I've seen on the series and I really respect everything about the way that she's doing it. She's funny, she's great at her job. I'm really impressed with her," Chastain told US Weekly.
RELATED: 'Below Deck Med': Kate Chastain Reveals Who Is Her Favorite Cast Member and Admits Lexi Wilson Left Her Speechless
"I remember the exact moment I knew Daisy was a bada–. She had just found out someone messed up a guest cabin so she immediately got on the radio and called a crew meeting. I remember thinking, 'Wait..the chief stew called a crew meeting?!' I never knew I was allowed to do that! It never even occurred to me! It was such a boss move," Chastain told Decider during a discussion about Kelliher.