Below Deck's Kate Chastain Ranked Stews From Best to Worst – Who Made the Top and Bottom of the List?
Kate Chastain from Below Deck ranked chief stews in the franchise and it's no surprise that she gave Daisy Kellieher from Below Deck Sailing Yacht the top spot. Chastain appeared on Watch What Happens Live with Andy Cohen and was asked to rank four out of the six (or seven) chief stews on the show. So who ended up in the bottom and which chief stews were left off of the list?
Below Deck's Kate Chastain said Daisy Kelliher is 'the best chief stew I've seen on the series'
Chastain gushed about Kelliher in the past, crowning her as "the best chief stew" currently on the franchise. "She's the best chief stew I've seen on the series and I really respect everything about the way that she's doing it. She's funny, she's great at her job. I'm really impressed with her," she said in an interview.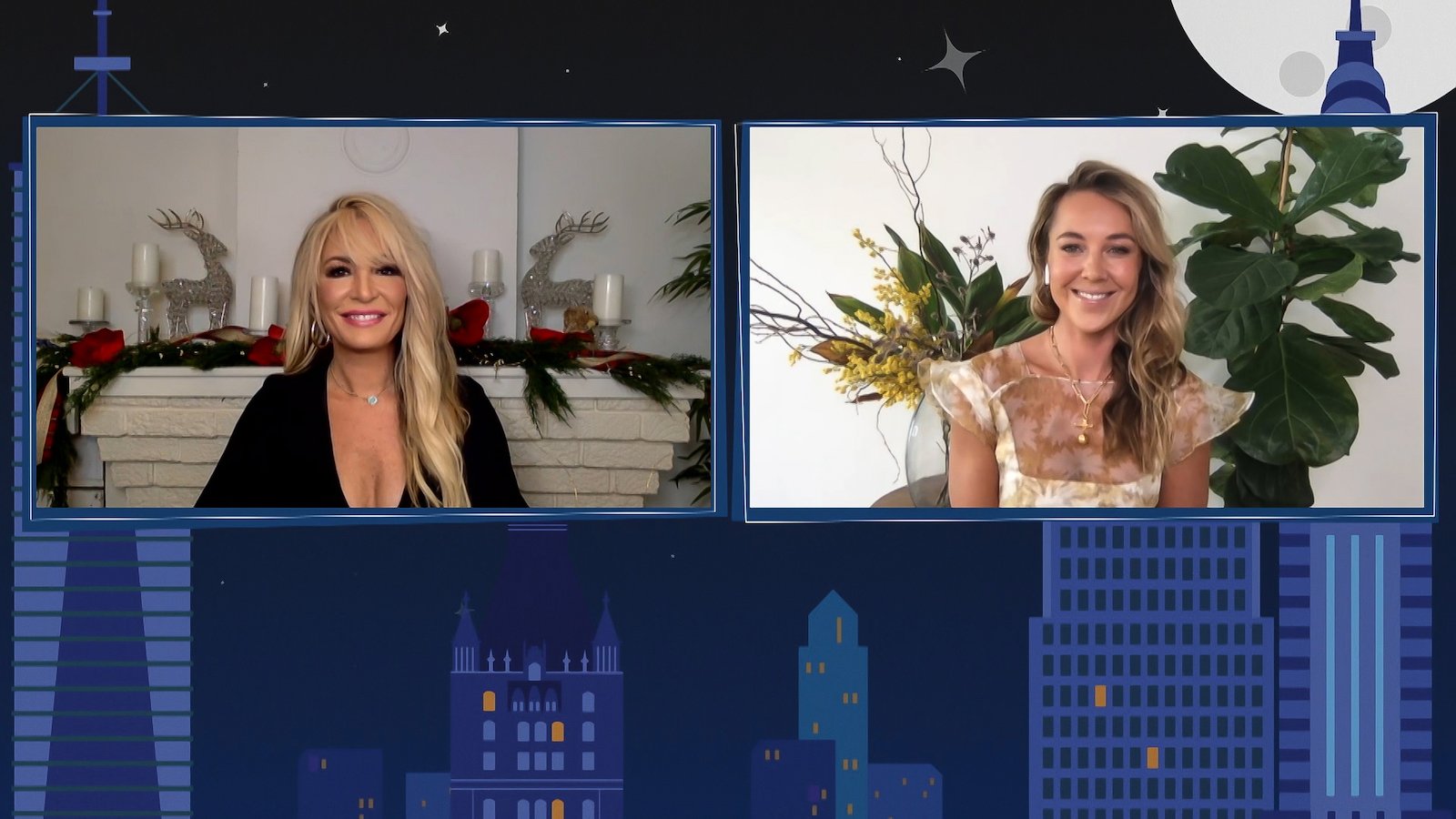 She also revealed when she knew that Kelliher had the chops not only to be a great chief stew but great for Below Deck. "I absolutely love Daisy," she told Decider. "She's great at her job, she works hard, and she just seems like she'd be fun to hang out with — an important quality in a person if you're going to be stuck on a boat together. I remember the exact moment I knew Daisy was a bada**.
Katie Flood from 'Below Deck Med' came in second place on Kate Chastain's list
Katie Flood from Below Deck Mediterranean came in second on Chastain's list. She likely views Flood as an extremely hard worker but said she showed her hand too easily when it came to Lexi Wilson. "Dogs, bees, and Lexi can sense fear," Chastain joked to Showbiz Cheat Sheet. "And Katie is showing her cards too much. She has already lost the war, I fear."
So how would Chastain have handled Wilson? "And, for the first time in my life I have no answer," she said on Another Below Deck Podcast. "Because there is no right answer for Lexi. There just isn't." But added, "Oh yeah, I would fire her," Chastain said. "But I thought people meant like besides fire her, how would you manage her? But yeah I would have fired her, yeah."
'Below Deck' chief stews who ranked at the bottom of Kate Chastain's list
Surprisingly, Hannah Ferrier from Below Deck Mediterranean did not rank at the bottom of Chastain's list. Chastain and Ferrier used to be friends but had a falling out a few years ago. But Chastain gave her the fourth spot and made a few nice comments about Ferrier later in the broadcast, suggesting she should return and work for Captain Lee Rosbach.
Not surprisingly, Francesca Rubi from Below Deck came in last. Rubi became the chief stew on Below Deck after Chastain retired. Her comments about Rubi, especially when it came to crew sleeping in a guest cabin made it pretty clear she wasn't a fan of Rubi's.
Chastain tweeted, "I seriously can't even count how many times I've slept in a guest cabin." Chastain also dug in to support stew Elizabeth Frankini as Rubi became angrier and angrier.
Which 'Below Deck' chief stews were left off of the list?
And while Chastain ranked the majority of the stews, she wasn't given a list of everyone who has been chief stew on the series. Jenna MacGillivray from Below Deck Sailing Yacht Season 1 and Christine "Bugsy" Drake from Below Deck Med didn't make the list. Also, Adrienne Gang, who was the first chief stew, wasn't on the list.
But the new Below Deck chief stew could shake up the list. Chastain has already shared that she's a big fan of Heather Chase. "I love her," she told ET about Chase. "I think she's fantastic, and I think she's going to be a superstar." Chastain and Chase have even gotten together in Florida with Rosbach.