Below Deck's Kate Chastain Recalls Being 'the Worst 3rd Stew Ever' – 'I Was Not Good'
Kate Chastain from 'Below Deck' recalled what she was like when she first started in yachting, remembering that she was not that great at her job.
Former Below Deck chief stew Kate Chastain recalled being a horrible third stew when she started in yachting – to the point where she ended up apologizing to her former chief stew for being 'such a brat."
"When I started, I was not good. I was the worst 3rd stew ever," she admitted to Showbiz Cheat Sheet. "I was like, 'You want me to work more than eight hours?'"
Kate Chastain recalled being 'such a brat'
Chastain recalled staying in the laundry room in protest during those early days. But today she's come full circle and is friends with her former first chief stew.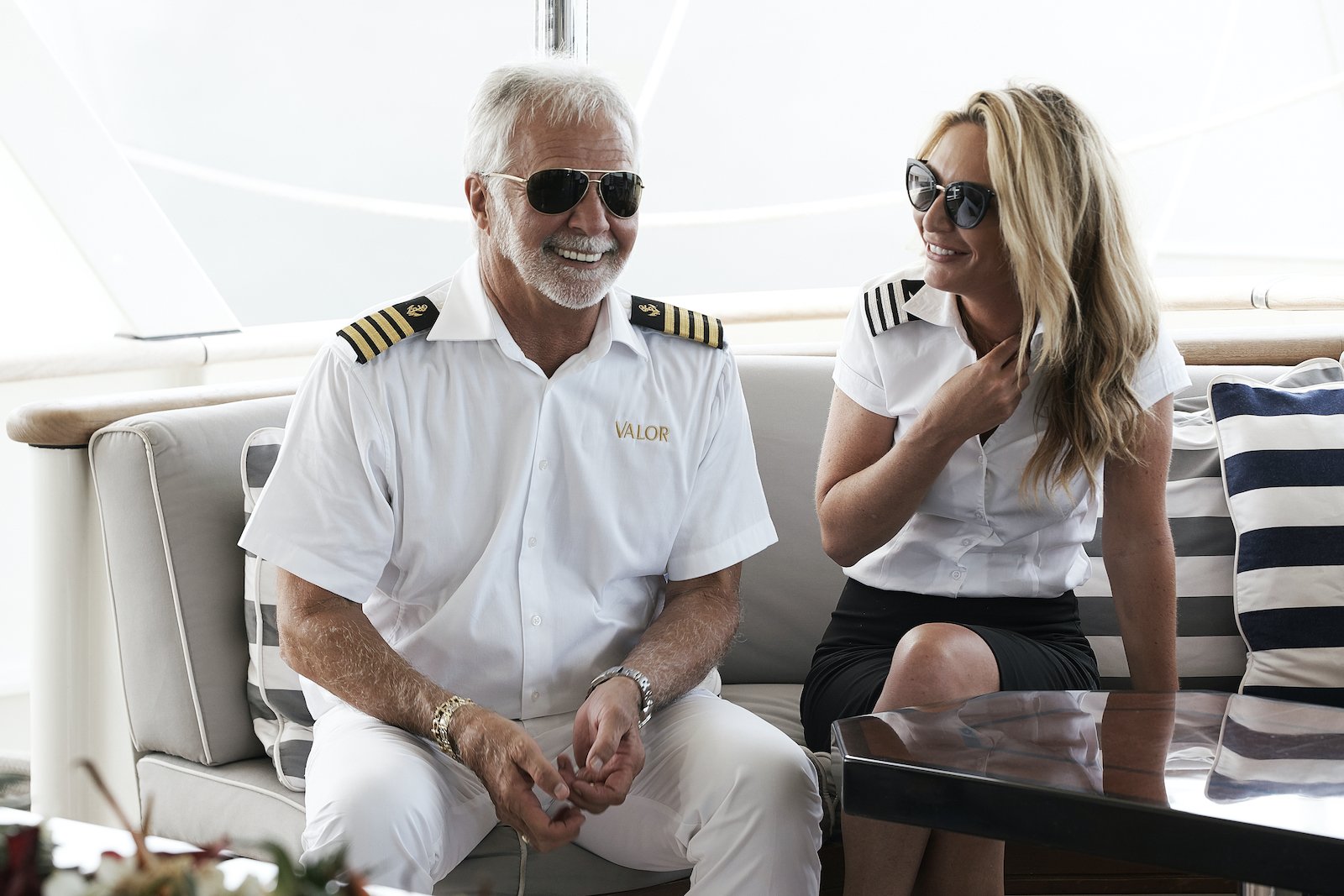 "We are very good friends because when I got my first chief stew job, I think in any profession you think the job above you, like 'I would be so good at that,'" she said. "And then you're like, 'Wow, there's a lot more that I didn't even know.' I sent her a mea culpa email. Like years later, I was like, 'I'm really sorry. I was such a brat. This is really hard.'"
"Before I was a chief stew, I thought, 'Oh my gosh, that job is so easy. I could do such a better job.' And then, I became a chief stew and there were so many things that I didn't know had to be done," she also told Bravo's The Daily Dish.
'Below Deck' Season 7 inspired Kate Chastain to retire
Chastain reflected on that first job during her final season of Below Deck. After appearing on the series from season 2, Chastain left Below Deck after an unusually rocky season 7. The season was so tough, Chastain quit briefly after being verbally and nearly physically assaulted by bosun Ashton Pienaar. It was also during that season that she had an epiphany when she encountered the first boat she worked on.
"That was my first boat and I have wanted to see that boat for 10 years," she said in a confessional. "I had never seen it. And the fact that I saw it on this freak-ass small dock in Thailand, at the end of the season, it was literally a full circle. I guess it was a half-circle around the globe."
She decided that it was time to explore new career opportunities. "I just turned 37 [and] I just don't know at what age when wearing a skort is no longer appropriate," she told the hosts on Another Below Deck podcast. "So I don't think that I'll be wearing a skort much longer. And I wrote a book, it's called 'Lucky Charming' it's super popular. So that boat is in my book, and also that book was all about me during changing times in my life."
She has a fabulous new career as an event planner
Chastain's career came full circle after that final season. While she still makes appearances on Bravo, she's moved into a successful career as an event planner – with her first chief stew. "Well, when I was living in New York, as luck would have it, my first chief stew ever, she called me," she recalled to Showbiz Cheat Sheet.
"So she gave me a call and I was looking at a new place in New York City," she recalled. "I was going to stay in New York because, you know, I chose to leave in 2020. I feel like I was just was getting used to it. It was like the second year. The first year you're finding your way. The second year, you're like, OK, I got the lay of the land."
"But then she called me and she was like, 'Hey, I have more parties and event requests and wedding requests than I can handle. What are you up to these days? Can you help me?'" she said. "Because she knew I was taking a break from yachting. I was looking for my next chapter. And I had no idea what that was going to be. So it was a very natural progression."