Below Deck's Kate Chastain Recalls the Exact Moment She Knew Daisy Kelliher From Below Deck Sailing Yacht 'Was a Bada**'
Kate Chastain from 'Below Deck' says she knew Daisy Kelliher from 'Below Deck Sailing Yacht' was a force on the boat when she called a crew meeting when she found out crew were using clean guest bathrooms.
Kate Chastain from Below Deck recalled the moment when she knew Daisy Kelliher from Below Deck Sailing Yacht was going to be an incredible chief stew.
"I remember the exact moment I knew Daisy was a bada**. She had just found out someone messed up a guest cabin so she immediately got on the radio and called a crew meeting. I remember thinking, 'Wait..the chief stew called a crew meeting?!' I never knew I was allowed to do that! It never even occurred to me! It was such a boss move," Chastain told Decider during a discussion about Kelliher.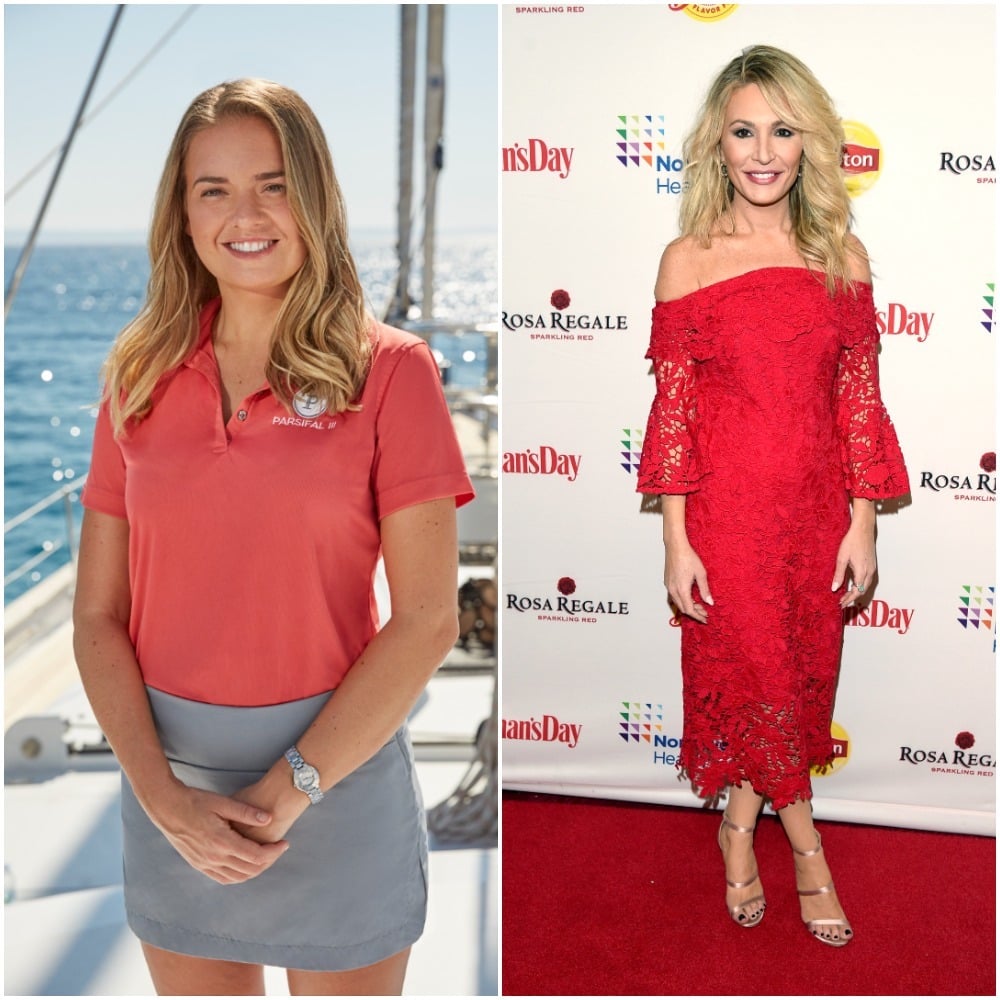 Kate Chastain thinks Daisy Kelliher from 'Below Deck Sailing' would be fun to hang out with
Chastain previously said Kelliher was the best chief stew she's seen since leaving Below Deck. "She's the best chief stew I've seen on the series and I really respect everything about the way that she's doing it. She's funny, she's great at her job. I'm really impressed with her," she told US Weekly. 
She then backed up that statement to Decider, adding that Kelliher just seems like a fun person to hang out with. "I absolutely love Daisy," she said. "She's great at her job, she works hard, and she just seems like she'd be fun to hang out with — an important quality in a person if you're going to be stuck on a boat together."
Indeed, as Kelliher revealed to Decider that her favorite moment on the show comes during the season finale. "My favorite moment is yet to come," she dished. "It's on the last night when we're all in the hot tub, I got so much joy out of it. You see it in the trailer, we're all in bath bubbles that we put in the jacuzzi. I haven't felt joy like that in… it was so weird. I was like, this is amazing. And also the dinner on our last night as well, there were a lot of tears but all good tears. It was just a great experience. I'm glad it's coming to an end though, I'm done with seeing me on TV." 
Hannah Ferrier from 'Below Deck Mediterranean' agrees with Kate Chastain about Daisy Kelliher
While former chief stew Hannah Ferrier from Below Deck Mediterranean and Chastain don't agree about much, they both seem to love Kelliher. Ferrier joined Kelliher and Alli Dore for their Instagram "Pita Party," which is when she said that Kelliher was the breakout chief stew on the series.
"Poor you, Daisy," Ferrier joked with the duo. But then said, "As a chief stew on Below Deck you need to have a balance between being good at your job," Ferrier said. "And then still being able to have fun and have that cheeky sense of humor. Because there is another component. You don't really talk about it when you're filming, there is another component of the job which is that there's cameras there. To be entertaining to watch while being good at your job is a really hard seesaw. So I think you're doing amazing."
Below Deck Sailing Yacht Season 2 finale is on Monday, June 14 at 9/8c on Bravo.