Below Deck's Kate Chastain Reveals Why 'It's Not a Good Sign' if She Introduces Dates to Chef Ben
Kate Chastain said it's never a good sign when she introduces her dates to 'Below Deck' pal Ben Robinson. She shared what happened the last time her date met Ben.
For Below Deck's Kate Chastain, living in the same condo building as chef Ben Robinson has a few perks. For instance, if she needs unwanted dates scared off, she sends them downstairs to visit Robinson.
And Chastain said a visit with Robinson usually does the trick and sends guys running for the parking lot.
Below Deck's Kate sent a recent date to Chef Ben's apartment
Chastain recounted an instance where she tried to end an evening with a date, but he insisted that he spend the night at her condo. She regrets not meeting the date at the restaurant, even though they had been out a few times.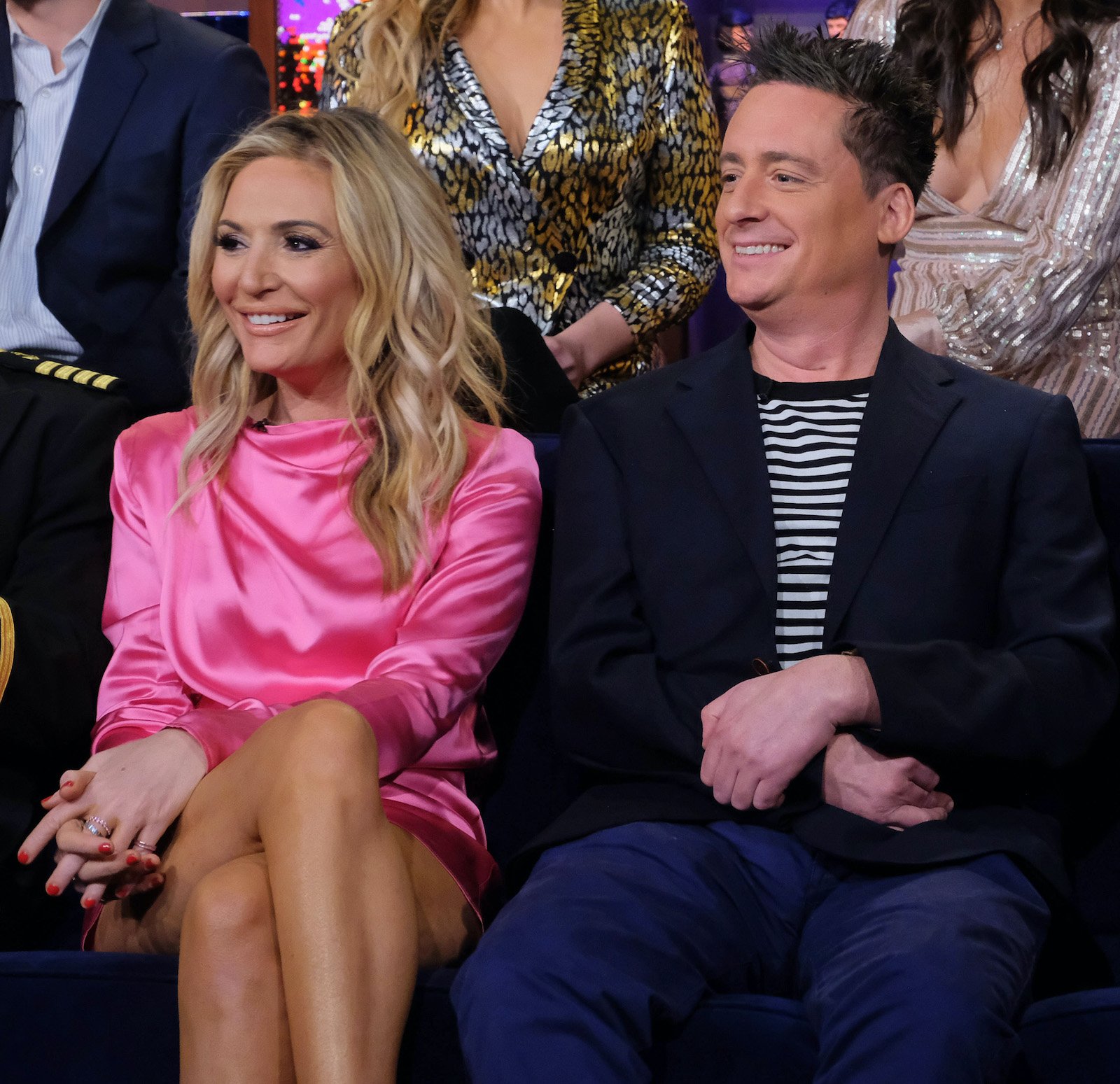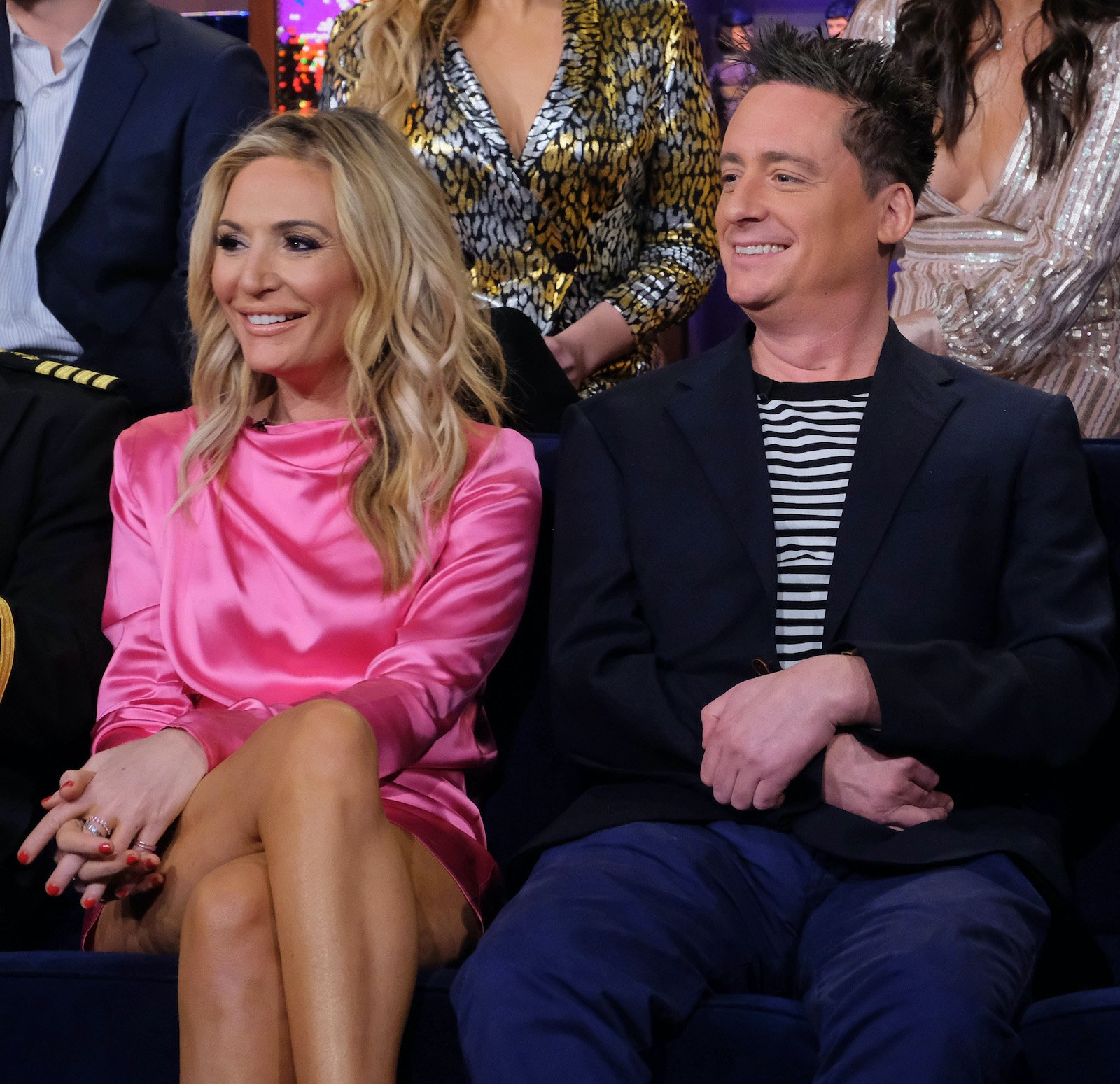 "I was like 'Tonight was fun but I'm not really looking to have company for the night.' And he's like, 'Well, I did drink some sake, so I think you won't mind if I stay over,'" she recounted on the Side Piece with Melissa PfeisterMelissa Pfeister podcast.
"And I was like. 'Oh!' And I had been texting Ben, like 'This guy won't leave.' And I was like, 'I hope you're awake because I'm knocking on the door,'" she continued. "I was like, 'OK, I think you need to meet my friend Ben.' And I walked in with this guy, and Ben's having people over, like a business dinner. And I go to the kitchen to make a cocktail. And next thing I know, the date is running for his life out the front door. He's like, 'Hey, I have to go.' And I said, 'OK.' And I went and I asked Ben, 'What did you do?' It was very cute, like a protective brother."
Chef Ben's friends scared Kate's date away
Chastain said Robinson's friends were the ones who really scared her date. "His friends were like, you know, my friend over here doesn't like you," she recalled. "And his brother over there, he really doesn't like you. They're like, cracking their knuckles. And one of them said to the bad date that was forcing himself to stay over, 'Have you ever been put in a headlock until you fell asleep and woke up someplace you don't remember or you don't know where you were?' So he left, so it worked."
"Sometimes I do introduce them to Ben. But if I'm introducing you to Ben and you're my date, it's probably not a good sign," she laughed.
While having Robinson nearby to scare off bad dates is nice, she said they still have that love-hate, brother-sister relationship. They've been friends for 10 years, meeting on the show, and now live in the same building. "Did I ever think I'd be living upstairs and having him scare away dates? No," the Below Deck chief stew said. "But am I surprised? Also no."
"I feel like we're twin brother and sister," she added. "Like we're competitive with each other, but we also always somehow end up next to each other. So it's not weird at all."
Chef Ben says don't get on the wrong side of Kate Chastain
Chastain and Robinson had a tight friendship, but often a rocky working relationship when she was chief stew on Below Deck. Robinson recently told Showbiz Cheat Sheet that any chef should even re-consider trying to mess with Chastain. "I feel like, you don't really want to piss Kate off because it's almost like she drags you down a black hole and you start questioning a lot," he said when comparing Chastain's style to former Below Deck Mediterranean chief stew Hannah Ferrier.
"Actually, I wouldn't get on the wrong side of Kate," he continued. "Hannah would just be almost like a brawl. She is confrontational. And I'm confrontational because it's timing and stuff like that. So I think I could deal with Hannah probably more on a sort of a human level than Kate. But I think I respect Kate more."