Below Deck's Kate Chastain Shades Jean-Luc Cerza-Lanaux With Father's Day Snark as Backlash Grows Around the Controversy
Despite his attempts to thwart more drama, Jean-Luc Cerza-Lanaux from Below Deck Sailing Yacht seems to have only created more controversy with two posts that question if he is the father of Dani Soares' baby. Fans, but also the cast and other crew members are blasting him, including Kate Chastain from Below Deck.
Chastain tweeted on Father's Day, "I wonder how Jean Luc is celebrating today" which produced numerous shares and an endless thread of responses. On Instagram, his crew members from Below Deck Sailing Yacht Season 2 continue to tell him to stop posting on Instagram and instead own up to his responsibilities.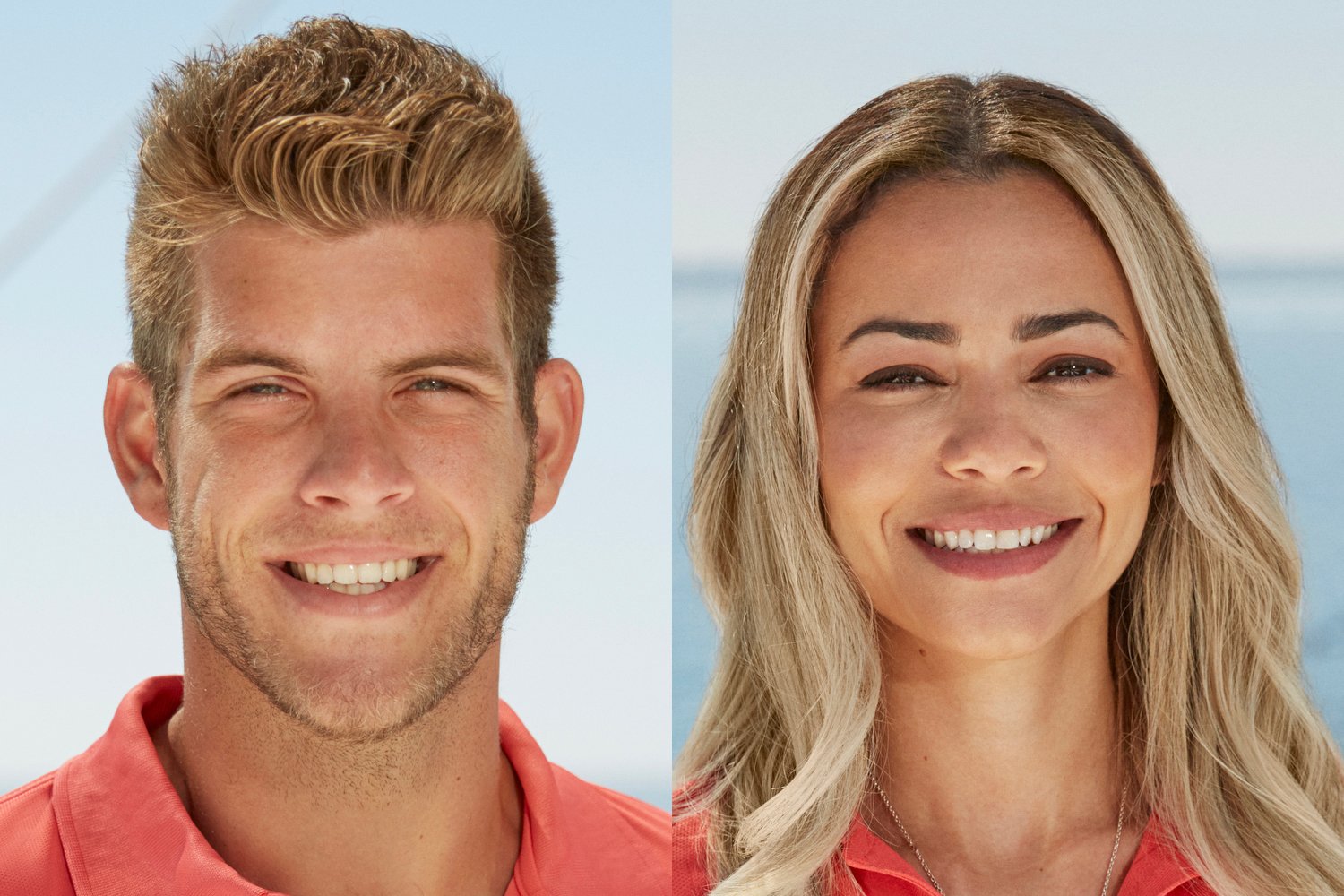 'Below Deck Sailing Yacht' crew continue to tell J.L. Cerza-Lanaux to own up to his responsibilities
Colin Macrae told Cerza-Lanaux to "man the f**k up" on Cerza-Lanaux's previous post. Again when Cerza-Lanaux posted about not being sure if he is the child's father, Macrae told him to stop complaining and man up. "JL, why do you continue to lie through your teeth? Please keep this disgustingly desperate attempt to save face and blame Dani, off of social media. It's pathetic. We in her circle have seen first hand how you have treated her for the last 9 months. So again, man the fuk up and do what's right for this poor little girl, AND KEEP IT OFF SOCIAL MEDIA," Marcae remarked on the latest post.
Alli Dore added her thoughts to the newest post. I agree with @parlayrevival_colin keep it off social media and speak with Dani!" she wrote. "This has gone way too far! There is a tiny living being in all of this, with a stressed out Mum doing her very best, this has to be enough now! You know this post isn't addressing anything that needs to be. I also wish you would have replied to my dms! Doing this publicly feels so wrong."
RELATED: 'Below Deck' Sizzle Reel: Why Did Producers Keep Live Lobsters in a Hotel Bathroom? (Exclusive Series)
Also, Sydney Zaruba chimed in telling Cerza-Lanaux to remember what he is writing about is real and not just a reality show. "This is a CHILD no longer a reality tv show. Get it off social …?" she wrote.
Fans continued to batter the deckhand too. "Seriously posting a baby pic? You're the one chasing 15min. ALL of your castmates are disagreeing with you not knowing. Your own mom is slamming people left and right. So what is the truth?" one person wrote in response to Cerza-Lanaux's latest Instagram post. Another person added, "Don't believe you. The whole crew has seen her texts to you. Keep on lying."
Jean-Luc Cerza-Lanaux from 'Below Deck Sailing' says he got a message from Dani Soares
Cerza-Lanaux has posted twice about the child since the series wrapped, but ahead of the reunion, which was advertised as being the moment when viewers would learn if Cerza-Lanaux is the father. The first post addressed the negative press surrounding his involvement and how headlines refer to him not wanting to be involved.
He then shared a second post, along with his baby photo. He added that he wants to be involved with the child … as long as he is the father of the baby. "I learned of the baby's birth, not the pregnancy, on IG," he wrote. "Yes, I know paternity test kits are available at drugstores but the goal is for us to take the tests together instead of shipping saliva samples around the world. But yes, there will be one ASAP."
RELATED: Captain Glenn Reveals Why 'Below Deck Sailing Yacht' Season 2 Was Better Than Season 1
"No, Australia isn't open yet or I would have already gone so those of you saying 'just go' must not know that," he continued. "We are truly on different continents so easier said than done." He added that he received a message from Soares the previous evening too.
The two-part Below Deck Sailing Yacht Season 2 reunion kicks off on Monday, June 21 at 9/8c on Bravo.