Below Deck's Kate Chastain Shades Teddi Mellencamp From 'RHOBH' – Again
Kate Chastain from Below Deck tossed some shade at Teddi Mellencamp during the latest episode of The Real Housewives of Beverly Hills. Chastain, who originally mocked Mellencamp for her remarks about juggling parenthood and her accountability coaching business, joked about siding with Garcelle Beauvais. She then dragged Mellencamp, is no longer on the series, into a shady tweet.
"Tbh I'm still not sure what an accountability coach is but I would 100 percent, all in, hire Garcelle to be mine," Chastain tweeted during the latest episode.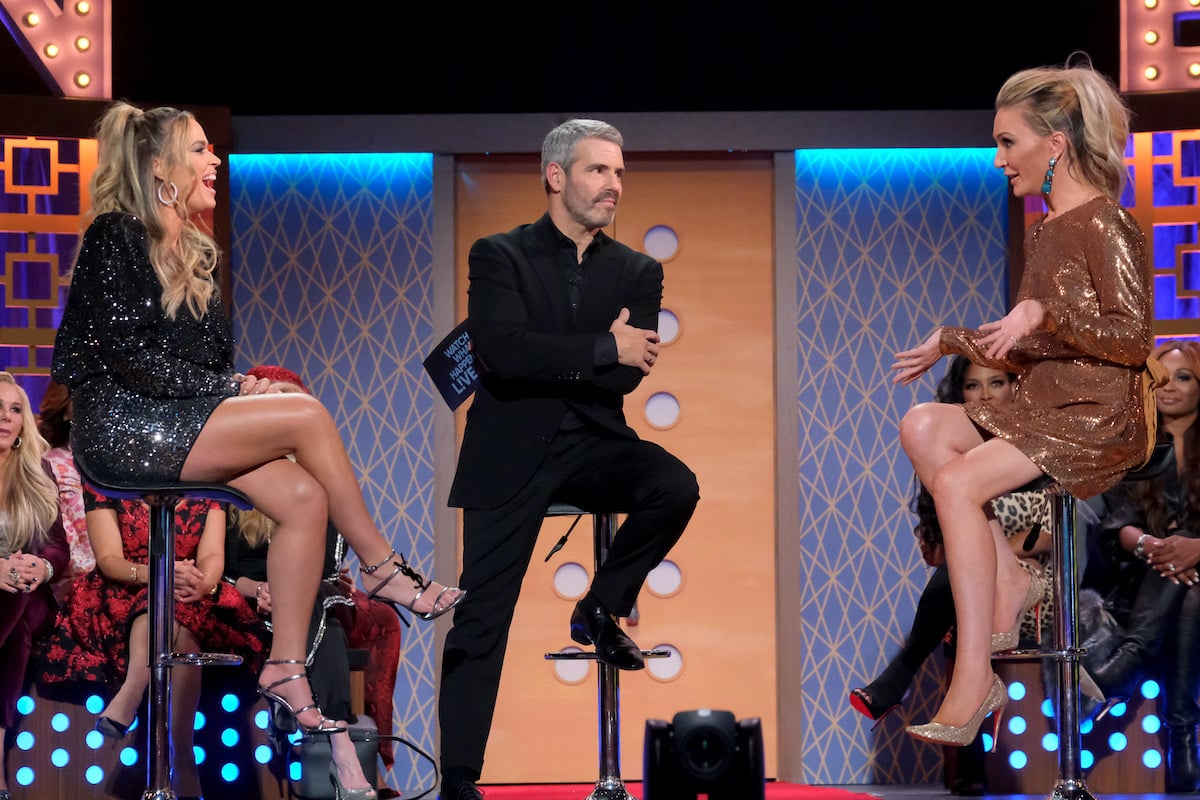 Chastain got into the middle of RHOBH drama in 2019 when she pointed out that many mothers struggle with how to balance work and family. But they don't have access to the same kind of help as Mellencamp. Chastain and Mellencamp met up at BravoCon 2019, which was when host Andy Cohen had them "squash their beef" on stage.
But on a podcast, Chastain discussed how the show changed Mellencamp. She said many cast members change when they return for a second season. I just know from doing Below Deck that people who come on a reality show for the first season, they are themselves," she said on the Reality Life with Kate Casey podcast. "Once they get asked back for a second season, they know how the game is played. They spend time then thinking about who they are going to be and really turn it up a notch."
"I think that Teddi, after her first season, has completely changed," Chastain added. "But now she's become a Stepford Wife. She's dressing just like them [other cast members]. I just wish she would have stayed more true to who she was."
Chastain, who is also a huge Real Housewives of New York City fan is deeply entrenched in the drama on RHOBH this season.
She pointed out on Twitter that cast reactions on the show likely came before more news about Jayne's divorce and legal woes spilled out in the press. "Clearly this #rhobh episode was filmed before January 13 2021 if anyone is comfortably reading the NYtimes at the dinner table," Chastain tweeted and then shared a New York Times article detailing allegations against Jayne's husband Tom Girardi.
Chastain also showed her support for Sutton Stracke as the episode became extremely heated. "Really wish Sutton was wearing one of her tiaras in this auction house scene b/c this is Queen energy," Chastain tweeted earlier in the episode. She also made a previous shady comment about Jayne.  "I don't usually watch TV at 4 in the afternoon but when I do it's the Hulu special 'the housewife and the hustler,'" Chastain tweeted when the documentary surfaced about Jayne. 
This season of RHOBH has been a real nail-biter for many fans, including Chastain. She admitted to Showbiz Cheat Sheet that RHOBH took her by surprise this year. "I'm also loving The Real Housewives of Beverly Hills," she shared. "Who expected it to be this good? No one! I mean if you told me a year ago that Beverly Hills would be the best franchise of 2021 I would not have believed you."
And while RHONY took a beating from fans and in the ratings, Chastain was still completely here for the latest season. "I think RHONY is great this season," she exclaimed. "I love Bershan [Shaw] and Eboni [Williams]. They're great additions." Adding, "I think that Ramona [Singer] is … herself as usual, but in new ways," Chastain remarked. "And Luann's [de Lesseps] Christmas music video, I can't wait to see how that turns out. I mean, I always love New York."