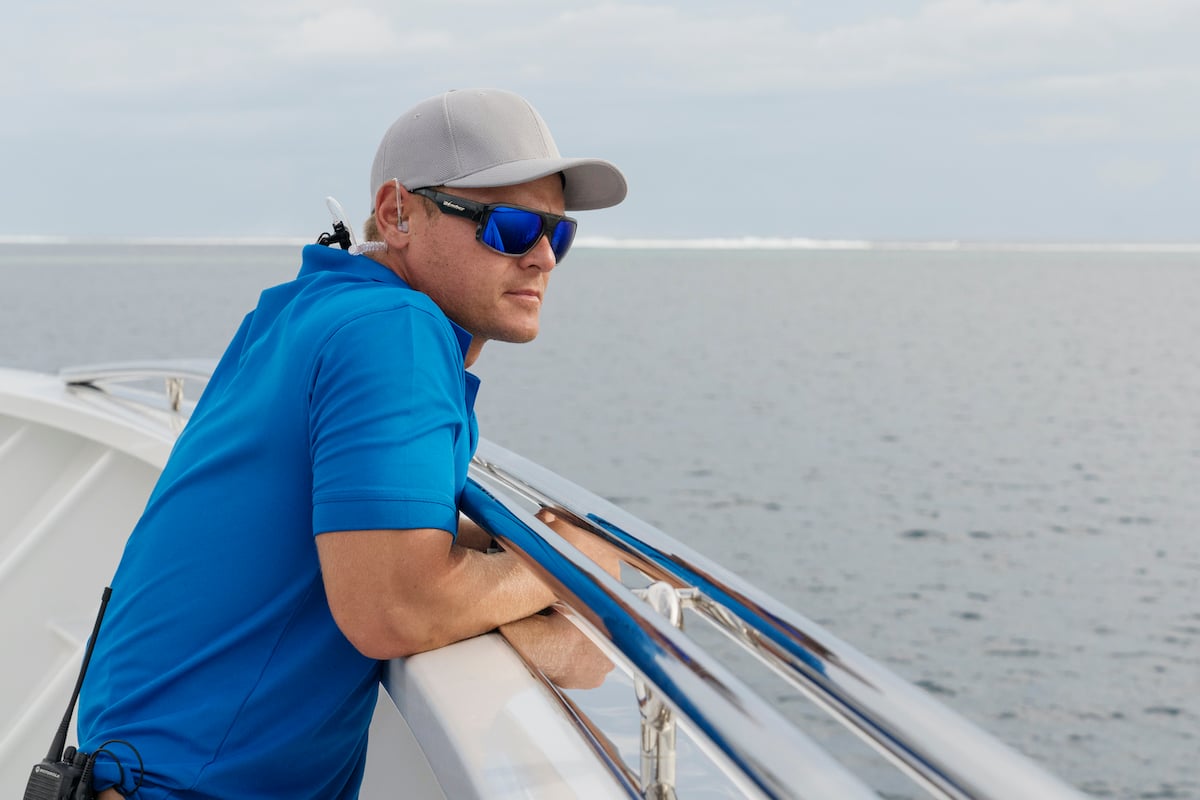 Below Deck's Kate Chastain Shares Terrifying Reasons Why Ashton Pienaar Didn't Die During His Season 6 Accident
Kate Chastain from 'Below Deck' recalled how Ashton Pienaar's season 6 accident could have ended very differently. She thinks if a different deckhand and cameraman were involved, the outcome could have been different. But she also noted that My Seanna's structure change may have saved him too.
Kate Chastain from Below Deck explained how Ashton Pienaar's Season 6 accident could have easily turned deadly. She believes that the boat's structure and Pienaar's physical strength were major factors in why he survived. But she also thinks the cameraman who saved him was the right person for the job too.
A rope wrapped around Pienaar's ankle when he and Rhylee Gerber were on the swim platform. The yacht took off and Pienaar was dragged from the swim platform into the ocean. The fast-acting cameraman untangled Pienaar's leg from the rope allowing him to swim to the tender towed behind the vessel.
Kate Chastain describes how My Seanna's new structure saved Ashton Pienaar from being killed
Chastain explained how the accident could have turned deadly. "There was a lot of tiny miracles that made this not so fatal," she said during the Below Deck Season 6 After Show.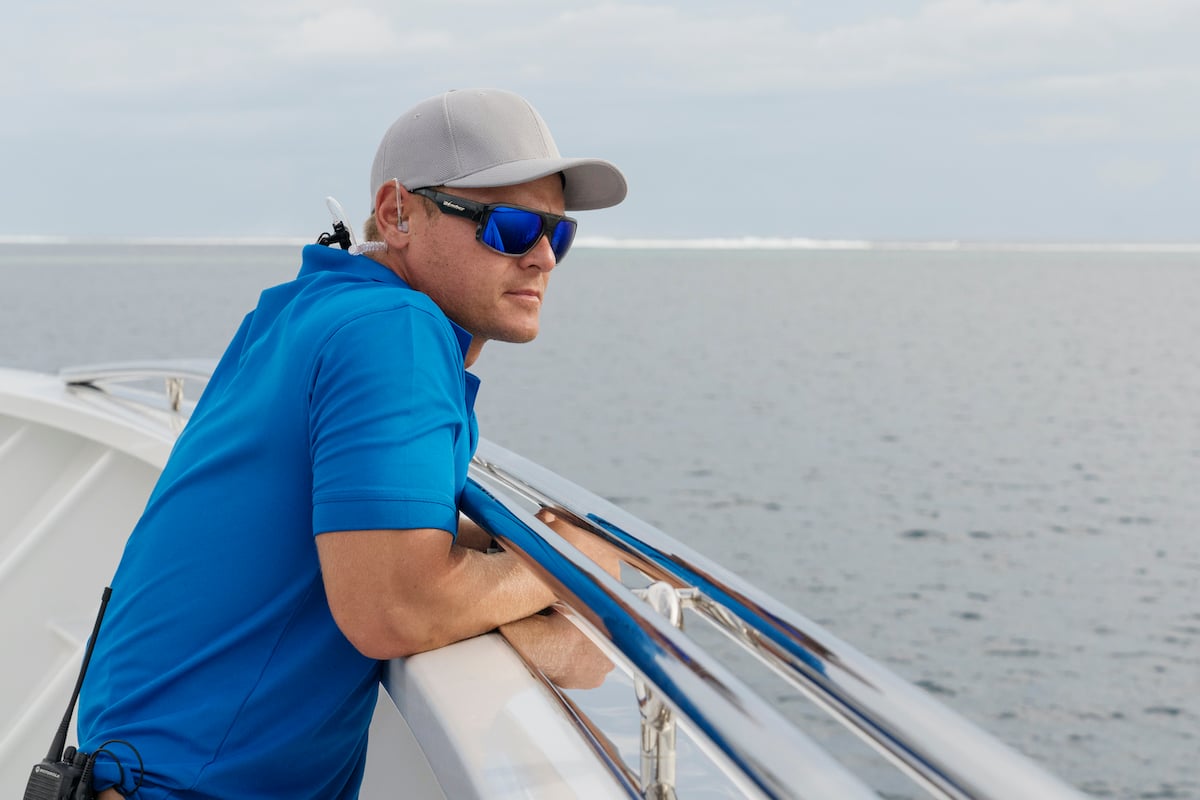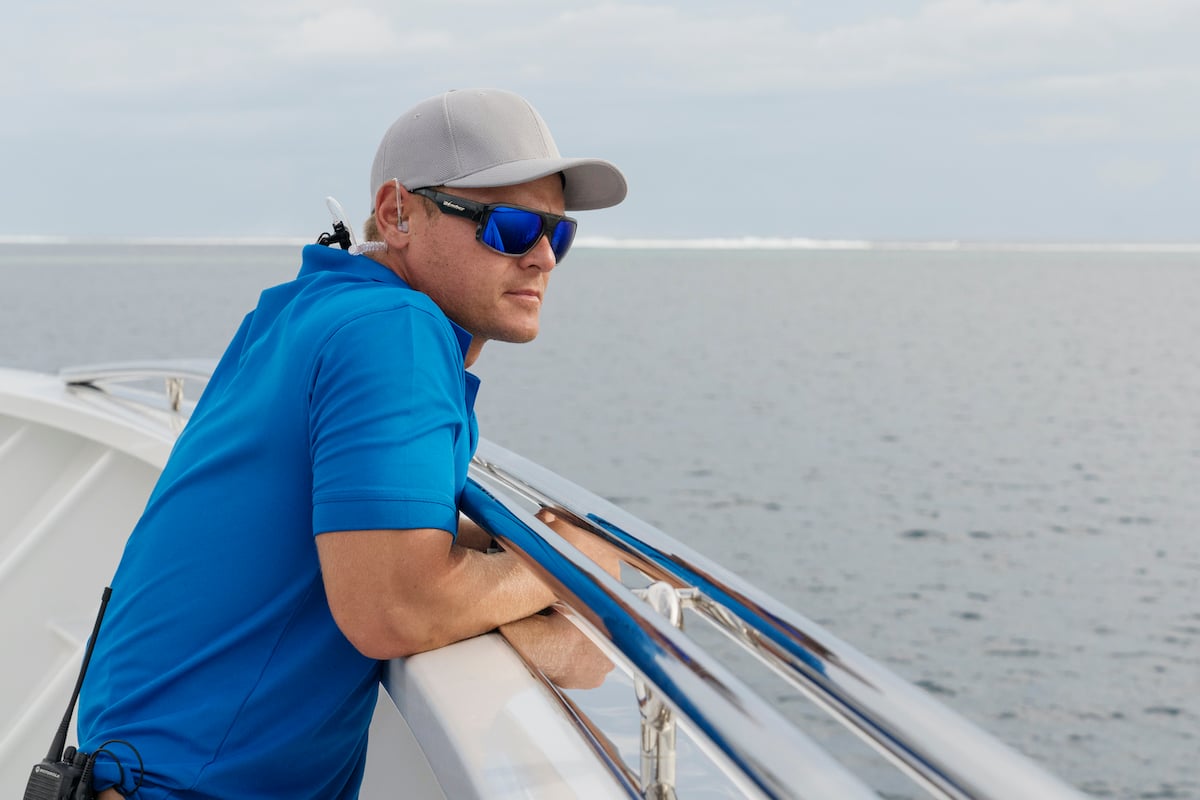 She explained that because the structure of My Seanna had been changed, it essentially saved Pienaar from being killed immediately. "That yacht was originally like 150 but had been extended," Chastain continued. "And this is very rare. Usually, a yacht owner would like, sell their boat and buy a new one. What they did was they added 30 feet to the boat. So the props underneath the boat were more recessed. So he should have been sucked into the turbines and chopped up. As well as having his ankles severed off."
Other 'Below Deck' deckhands may not have had the strength to withstand the fall
Chastain also believes that Pienaar also survived because he was so physically strong. She doesn't think other deckhands may have had the same outcome. "If it had been a different deckhand," she said. "If it had been Rhylee [Gerber], the other one Chandler [Brooks] and also … Ross [Inia]. They would be dead already because Ashton is such a strong boy."
"You know, he's so much stronger than any of the deckhands," she continued. "There's so many ways this could have been worse. And if it wasn't the right cameraman, but fortunately, because [cameraman] Brent [Freeburg] has done like Survivor, Amazing Race. Intense things. And he was working with the deck crew. So when you were shooting hours and hours and hours, you were on the job. So no deckhands were around. And he's like there filming.
"He had to make a decision," she recalled. "Like I do drop my camera and save this person's life? And then there's a very strict fourth wall rule which you chose to break. And I think we're all glad that he did."
Below Deck's Brent Freeburg recalled the accident
Freeburg explained what he witnessed when Pienaar plunged into the ocean. "Ross was working on undoing a caught line on one of the fenders behind me, and I noticed that Rhylee and Ashton were down on the deck, on the swim deck, and I just saw him go in," he recalled during the Below Deck Season 6 reunion.
"And so I immediately went down there, and then basically sussed [out] the situation in moments," he continued. "How do we get ropes off the, do I dive in? Does somebody dive in, and try to unhook him? No, that's not gonna work. Is there a knife? No. So I just looked at the cleats, and I realized that that was the solution. And I started doing that, and I think Ross had come down at that point and was just like, 'Let's get these lines off.' And then after we got them off, pick up the camera and start shooting again."