Below Deck's Kate Chastain Says Getting into the Yacht Broker Business Could Be the Perfect Side Hustle
Kate Chastain from 'Below Deck' pondered if she would ever consider becoming a yacht broker. Bobby Giancola from 'Below Deck Mediterranean' is already a yacht broker and he's shared a number of photos and videos of some amazing vessels.
Kate Chastain from Below Deck recently mused about the possibility of becoming a yacht broker if she ever needed some extra cash.
"It's kind of been suggested that I could become a yacht broker," Chastain said on the Reality Life with Kate Casey podcast. "My friend is here in Ft. Lauderdale and there are so many yachts. Honestly, if paying the bills ever becomes scary, or an issue I might do that."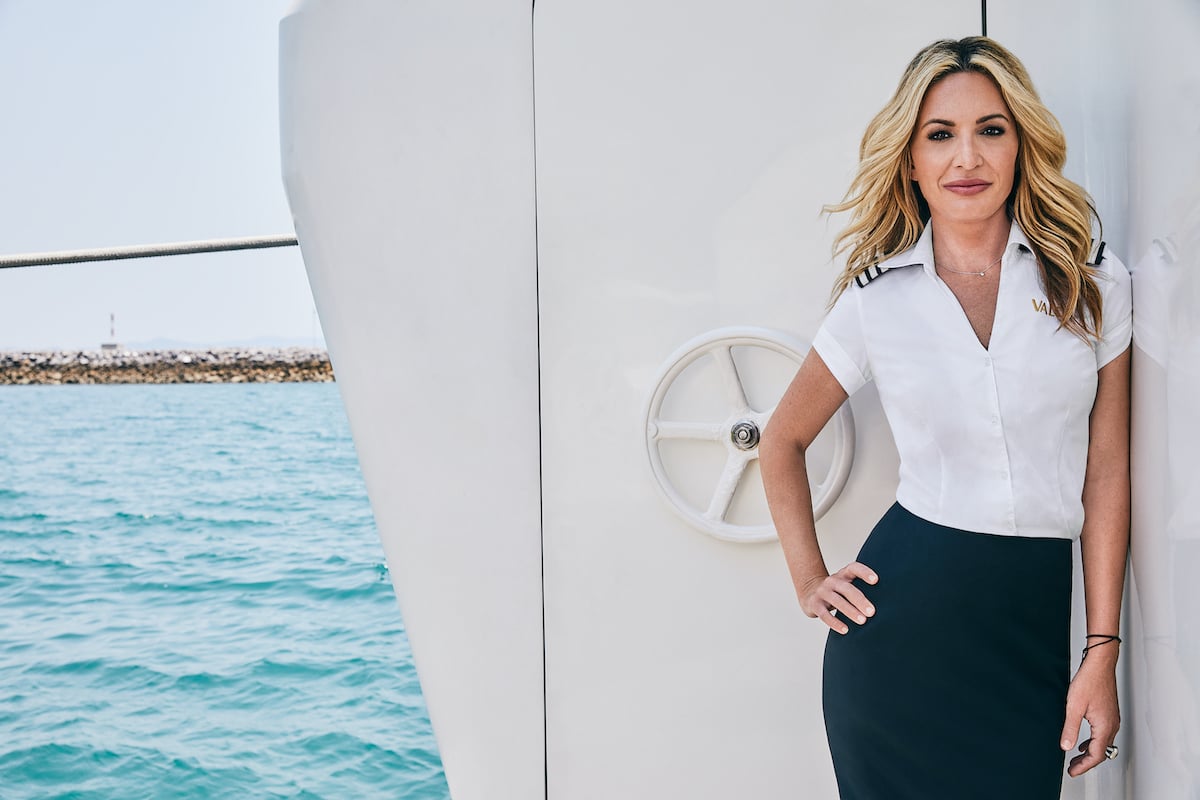 'Below Deck Med' alum Bobby Giancola is a yacht broker in Ft. Lauderdale
Bobby Giancola from Below Deck Mediterranean Seasons 1 and 2 has already become a yacht broker. He is based in Ft. Lauderdale, Florida, and works for Denison Yachts.
Giancola has shared photos from some pretty impressive yacht listings with most selling in the multi-millions of dollars. In December he featured the "105 Broward Stella Maris: Listed at 1.1M." He also offered an insider tour of a 2002 Viking Princess V50. The boat was listed for $249,000.
He posted about another yacht on Instagram that was listed for a cool $46 million. "Spanning three decks the Westport W172 model is currently under construction and is scheduled for delivery in 2021 some of her features are a top speed of 21.5 Knots & a cruising speed of 19 Knots [plus] she can accommodate 12 guests in 6 cabins."
During her chat on the podcast, Chastain pondered if she would be into selling luxury real estate like on Million Dollar Listing. Her sales strategy would be to "just throw parties because I had jobs in sales before and it was not for me."
'Below Deck' alums can make serious money as a yacht broker
Giancola probably isn't worried about paying his bills. The average yacht broker makes about $121,000 per year, according to Go Downsize. Career site, Indeed estimates the average salary is closer to $154,322. But yacht brokers who sell the multi-million dollar yachts could be raking in closer to $300,000 annually.
Like real estate brokers, yacht brokers make the majority of their money from the sales commissions. While most yacht brokers earn about 10% of the price of the yacht they sell, commission percentages may vary.
Transitioning from being a yachtie to selling yachts seems like a natural career evolution. But yacht brokers (like crew) need special certifications and training before they can even show a boat. Professional organization The Yacht Brokers Association of America, recommends brokers hold CPYB certification. The acronym stands for Certified Professional Yacht Broker, according to Yachtworld. Also, most brokers have at least a bachelor's degree and some states require the broker to obtain a license
Brokers usually also need about three years of yacht sales experience. Plus, yacht companies would like to see a track record that demonstrates the broker has experience managing sales contracts and escrow accounts.