Below Deck's Kelley Johnson Says Captain Lee Is 'All About Rules and Safety' After 'Below Deck Med' Season 6 Trailer Drops
Below Deck alum, Kelley Johnson reminded fans that Captain Lee Rosbach is a "safety first" captain, especially after last season's "guest overboard" episode.
A fan reacted to the Below Deck Mediterranean Season 6 trailer, applauding Captain Sandy Yawn's adherence to safety and rules. The fan also suggested bringing back chief stew Kate Chastain and Johnson for an upcoming season. That's when Johnson responded, tweeting that Rosbach is definitely a captain who makes safety and rules a priority. "Just had dinner with @capthlr last night. I can promise you he's all about rules and safety!" Johnson wrote.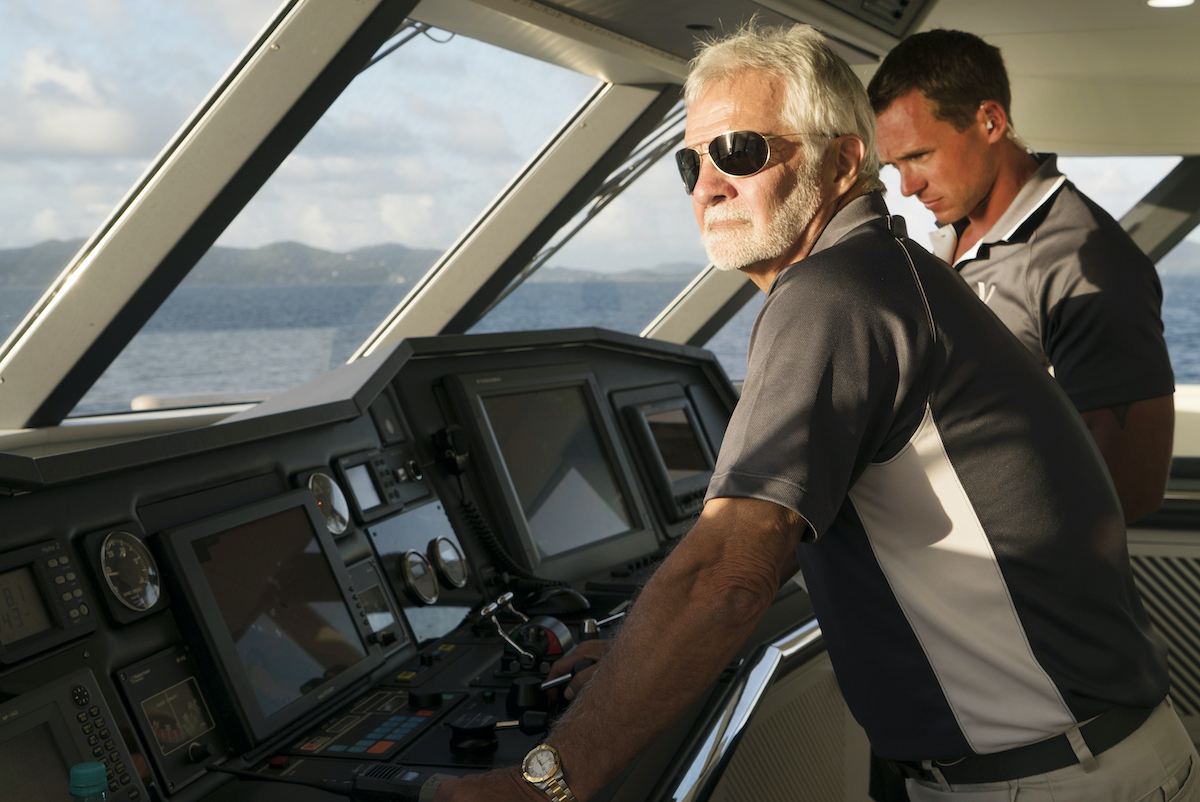 Eddie Lucas backs up Kelley Johnson's observation
Another fan recalled the fire drill episode from Below Deck season 1. Rosbach decided to run a fire drill when guests weren't on the boat. The crew failed miserably and Rosbach was angrier than a p*ssed on chicken.
First mate Eddie Lucas was just a green deckhand during season 1 and shared his reaction to the fire drill. "Captain Lee is doing exactly what he needs to," he shared in a 2014 blog. "I believe if he told us that the fire drill was perfect and went well then the crew wouldn't see any need to improve. But since these fire drills prepare us for life and death situations, I believe Captain Lee is just trying to keep us on our toes and striving to become more efficient and better in our emergency action plans."
RELATED: 'Below Deck' Yachties Are Banned From Talking to Production – Until It Becomes Life or Death
Cameras captured the crew being a little less than respectful when Rosbach talked to them about the failed fire drill. Lucas wasn't happy with how the crew reacted. "I do believe they can be a little disrespectful of Captain Lee," he shared. "I liked Captain Lee because he never had a problem with me. He definitely was tougher on others, but I don't think that gives them a right to be so disrespectful to him and talk back to him; that just makes things worse! Captain Lee is a tough leader and demands the best. I wouldn't expect anything else from a captain of a 20-million-dollar yacht."
And then there was a problem with Delores during 'Below Deck' Season 8
Rosbach was furious when a drunk guest decided to go for a night swim during dinner on Below Deck Season 8. The guest, Delores Flora, refused to return to the yacht when Rosbach told her it was too dangerous to swim at night. Plus, she mocked him from the water. He initially planned to remove all of the guests from the charter. But eventually, he softened, but still removed Flora.
RELATED: 'Below Deck Mediterranean' Season 6 Trailer Features the Shocking Dangers of Yachting
"What she did was wrong," Rosbach said when he appeared on Watch What Happens Live with Andy Cohen. "She shouldn't have gone there. I told her not to go in the water. I don't know what part about that she did not understand. It's very simple, I was very explicit, and it is dangerous to go swimming in the water at night. You can lose sight of somebody really, really quickly, and then you just don't get it back."