Below Deck's Rhylee Gerber Blasts Bravo for Muzzling Her Over Behind the Scenes Tip Debacle
Rhylee Gerber revisited 'Below Deck' Season 7 when she was not given a tip when she arrived in Thailand. She said she would not have been as steamed about it, but then saw the two male deckhands received tips when they didn't work an entire charter. The footage of her not getting a tip was never aired, so she talked about it during the season and got blasted by Bravo legal.
Rhylee Gerber revealed that she was not tipped for the first charter she worked on Below Deck Season 7. She was admonished by Bravo legal and Captain Lee Rosbach for sharing this information during the season because it never aired.
The on-camera moment occurred when Gerber learned she would not be tipped when she arrived mid-charter. She later became annoyed when she saw that two male deckhands received tip money when they didn't work an entire charter. But she was expected to work without the tip.
Gerber dished about the tip debacle on Colin Macy-O'Toole's podcast while Below Deck Season 7 aired and Bravo legal told her to immediately stop talking about it. Rosbach also addressed the issue with Macy-O'Toole at an event.
Rhylee Gerber got in trouble for discussing the tip exchange on 'Below Deck'
"I talked about it once, actually when Colin had a podcast and I got reamed by legal from it," Gerber recently recounted on the Side Piece with Melissa Pfeister podcast.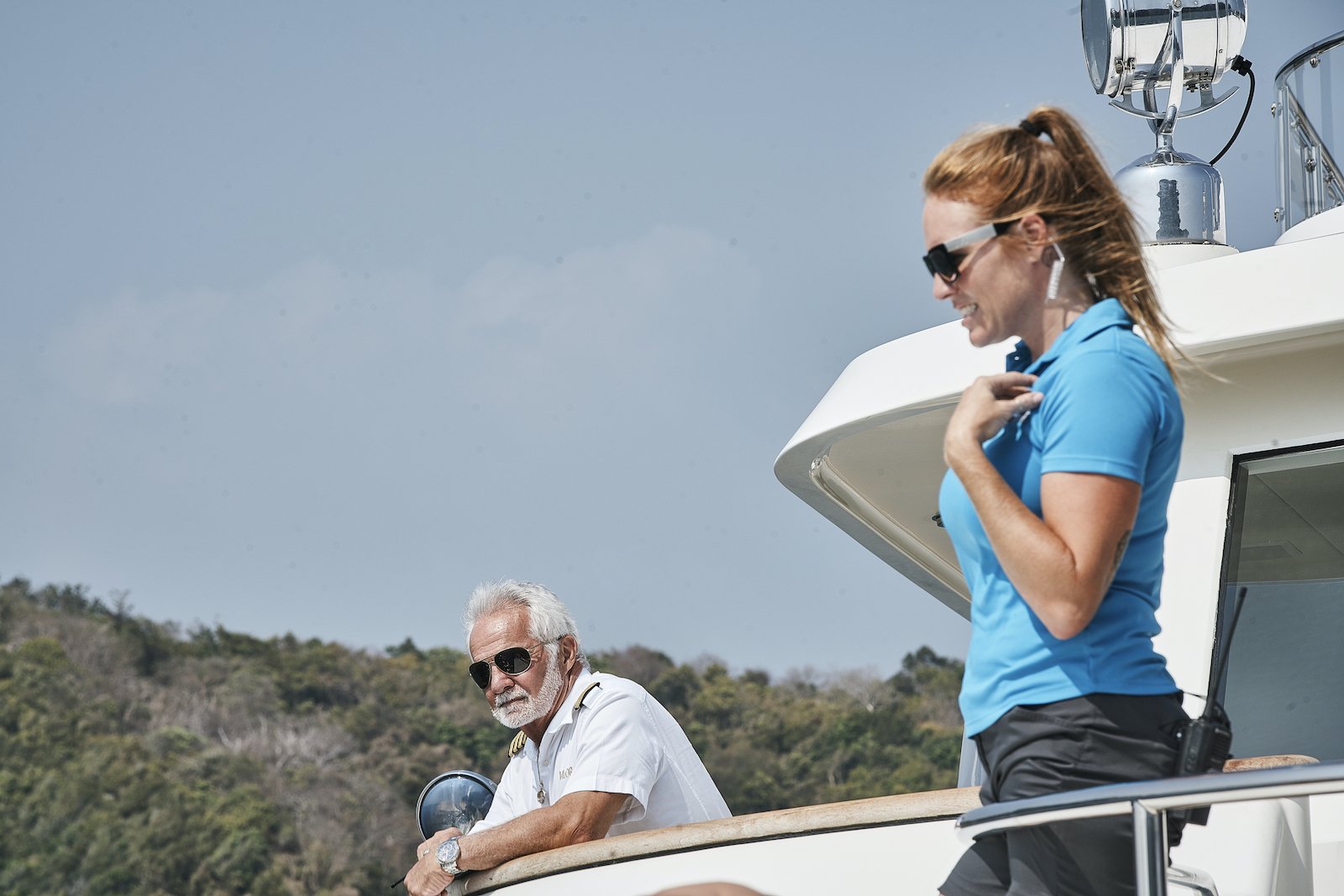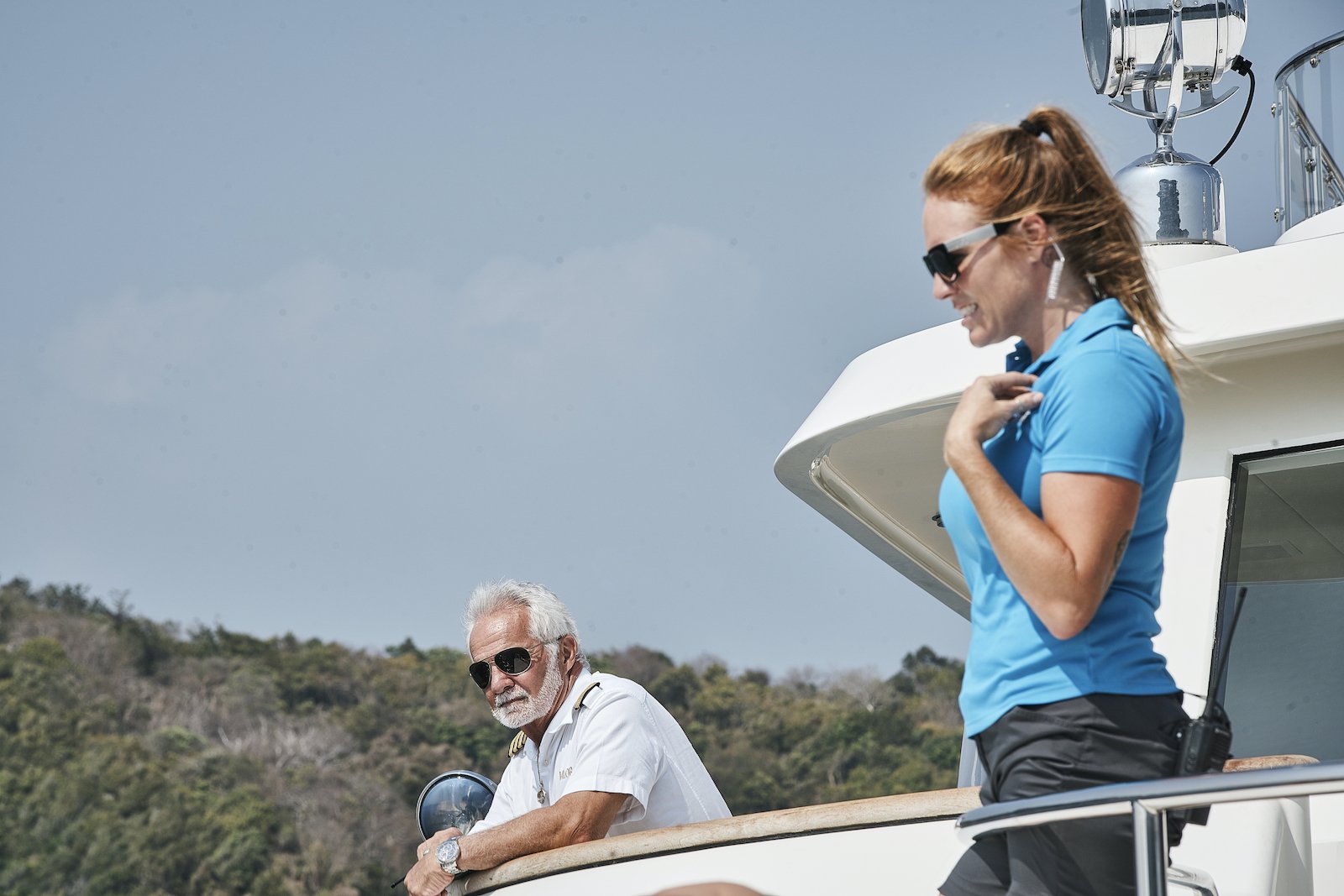 "Yeah, legal told me not to talk about it anymore," she continued. "I'm no longer in contact with Bravo. It's been two years since the last show I was on. But Captain Lee got very upset. I had fully expected them to show this. Like OK great, this is going to be something that's going to show the viewers why I do not have any respect for the males on this boat."
Captain Lee told her that she would not be tipped
But the footage never saw the light of day. Gerber recounted the scenario on Below Deck. "If you remember when I came in season 7," she recalled. "I came in mid-charter. So I flew 30 hours to Thailand. And then was given a day and then another day to jump right in. And I wasn't even given a day. I had to be there the next day to jump into this halfway through a charter. And just work my a** off like I expected and what I would do."
"One of the first things that Captain Lee said to me after the greeting was that I was not going to get any part of that tip that charter," she said. "Because the boys have been doing all the heavy lifting. So at the moment, I was like … you don't immediately get into an argument. It was while I was in the wheelhouse, you know, my bag was just brought on and it was like, 'Get to work,' right? And so in my mind, I was like, 'This is bullsh*t.' Like, he's going to change his mind come tip share. Because Lord knows I'm going to work my a** off and I'm going to do just as much heavy lifting as I can, if I'm allowed as the boys would."
No tip for Rhylee Gerber, but Tanner Sterback was given his full share
"We sit down at the table. And it doesn't show it on that episode. He literally says at the tip share, because, you know, he normally goes through each person," she recalled of the tip meeting. "And he comes to me, he's like, 'Rhylee we already discussed this.' And he skips me over. Now, this is while we're filming. So of course, I was roommates with Kate. And in that time, I was talking to her about it. Which none of that was shown because, you know, filming already decided they weren't going to show it. You know, this is exactly the f**k why I don't appreciate this."
"Like, why do I give a f**k what they think of me if they're going to literally think that little left me right?" she added. "So what happened is, this is February and March. Then October rolls around. September, October when filming airs. And I see the episode prior where Tanner's out. Because he has a severe case of diarrhea and is sent to his cabin. [Rosbach is] like, 'Here's a full cut of tips.' Even he sat out the whole f**king charter. And Tanner was like, 'Oh no, I can't accept it.' And Lee says, 'I wouldn't have it any other way.' Literally on f**king camera."
Rhylee Gerber thought everyone didn't get tips if they didn't work a full charter
Gerber said she wasn't angry at the time because she thought Rosbach didn't tip those who didn't work. But when she saw how Sterback and Brian de Saint Pern were both tipped when they didn't even work, she was angry.
"So in that moment, I wasn't going to say anything prior," she said. "But in that moment I wasn't as heated about it during filming because I was like, 'This is how he runs the boat.' When I'm on a boat in real life, you know, everybody gets equal tip share. Unless you literally don't do the work, then I'll offer you something."
She eventually got a small tip from the deckteam
"But yeah, the best thing for you to do for respect for me is to decline it if you didn't do sh*t, right?" she wondered. "What Ashton ended up doing was he got him, Tanner, and Brian to collectively give me $100 each. So I did get $300 from that trip."
"However, Tanner still got his full share of it, minus $100," she emphasized. "And it was also $300 versus a day and a half of me busting a**. It was pretty insulting. And so had the charter prior and had he not done the same thing with Brian. And Brian was out and hurt his knee. Had Captain Lee not been so free to offer it, I wouldn't have thought it was anything other than, like this is just how he handles his boat. If you don't put in as much work or a full day's work, then it is what it is. But he very plainly, in my eyes, became the reason why misogyny was prevalent on board."
Gerber and Rosbach eventually came together after the reunion and addressed the tip issue and any other communication problems they had during the season. She said they ultimately resolved their differences.