Below Deck's Rhylee Gerber Dishes Details on Thrilling Alaskan Glacier Adventure [Exclusive]
Below Deck's Rhylee Gerber described her Alaskan glacier adventure as one of the most intensely breathtaking experiences she's ever had – and fans may end up seeing the encounter on a show she's currently filming.
The Knik Glacier trek is just one of many authentically Alaskan experiences Gerber offers through her curated The Life of Rhylee tours. From ice fishing to hunting, Gerber's services allow clients to see the true heart of Alaska and glacial trekking is often on most adventurers' bucket lists.
A few friends joined Gerber for the latest trip up a frozen waterfall – but first, they had to get there. "I've been glacial trekking before," she explained to Showbiz Cheat Sheet. "But this is the second time I've ever been in a helicopter and the first time I've ever done ice climbing."
Rhylee Gerber went from 'Below Deck' to hovering over a glacier
"So, yeah, it was amazing," she shared. "I was able to get a trip booked through another affiliate in Alaska who is well-versed in Alaska tourism and we were able to get on this trip with the Alaska Helicopter Tours."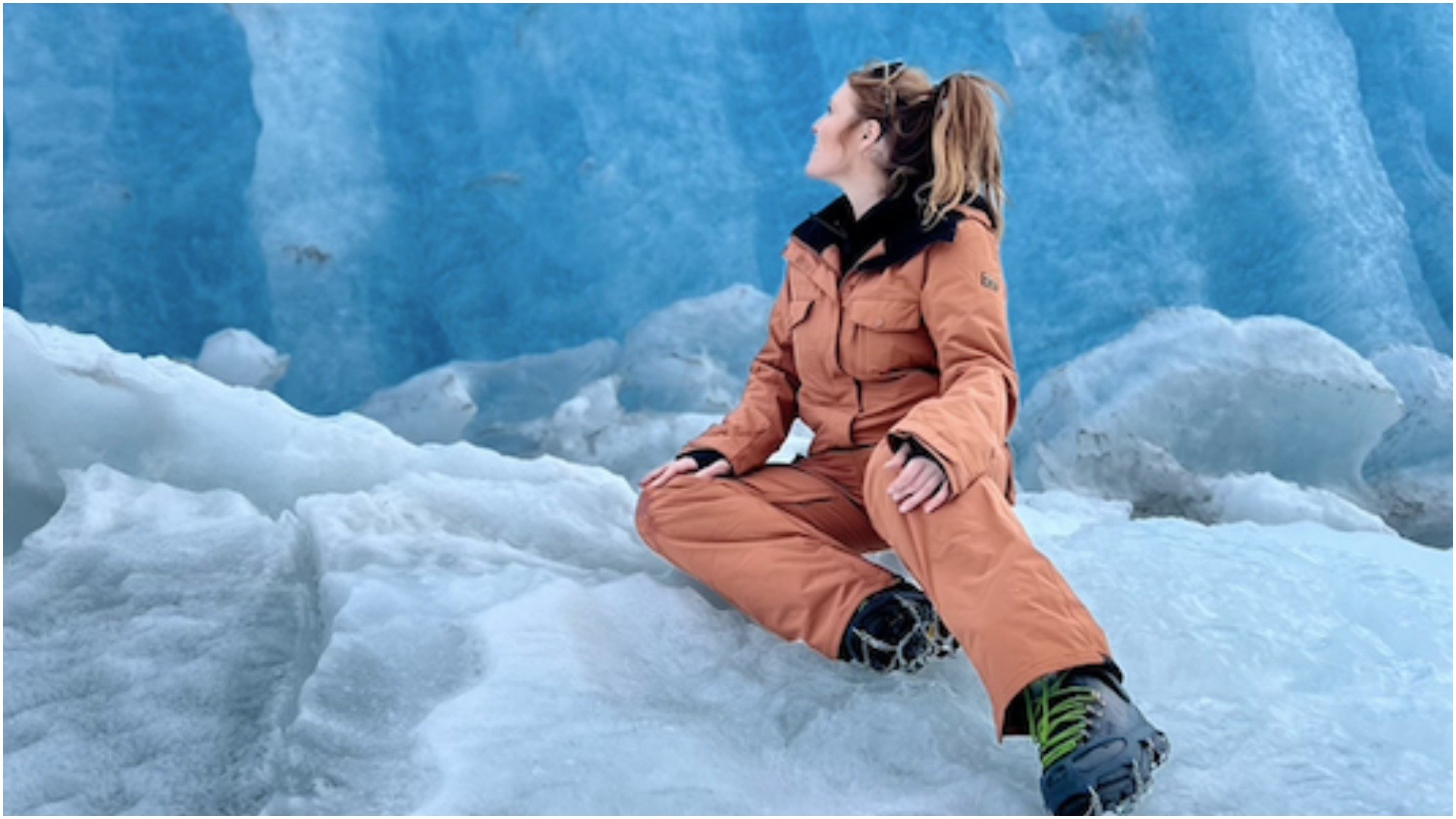 Even the trip in the helicopter was stunning. "First of all, flying over anything is always kind of exhilarating to me," she said. "But when you fly over something like beautiful scenery in Alaska and especially a glacier, it was intense. Not only are the colors as vibrant as they are in a glacier, but it's also just so vast."
'It's like you're falling," Rhylee recounts
"We ended up coming up on this frozen waterfall that was 200 something feet," the former Below Deck deckhand recounted. The tour guides secured Gerber and her friends in harnesses, showed them the technique to climb the frozen waterfall, and then allowed them to explore.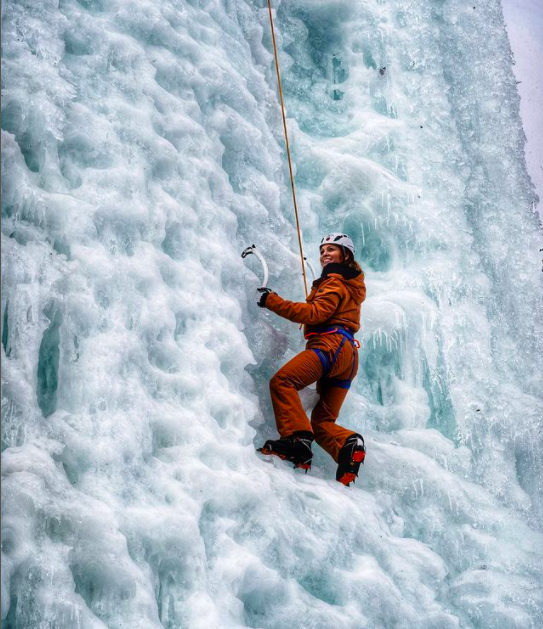 Gerber recalled how one of her friends took to ice climbing with ease. But Gerber had a few stressful moments. "My legs started shaking uncontrollably," she recalled. "Because you slip sometimes. They tell you to step and throw your pick a certain way. But sometimes, the ice doesn't hold. So your legs slip or your hands slip." This happened while Gerber was perched a few hundred feet above the ground.
"It's like you're falling," she described. Meanwhile, climbers rely on the person holding the ropes to ensure a safe climb. "I think there was one time when I just fell like two or three inches and then my legs would not stop shaking after [laughs]."
Rhylee goes beyond 'Below Deck' in her latest adventure
Gerber said the entire encounter was filmed. "They wanted to get good drone shots," she said. "And my cameraman thought it would be a brilliant idea to send the helicopter out. And get a shot of the helicopter literally like hovering right by us on the waterfall."
"So they told us that but within seconds it was up," she continued. "At that moment we were already at the top of the anchor, so we couldn't climb anymore. So we were just standing there, but I had also fallen a bit. So I was sort of standing slash hanging. It was an exhilarating adventure and I would gladly do it again."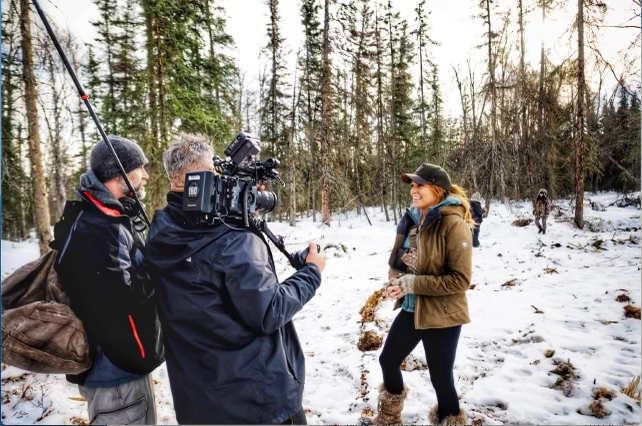 The entire encounter lasted about half of a day. "We also went walking around the glacier," she said. "That was really cool and of course saw all the crevasses. We saw moose droppings on the glacier! Which was like where the f*** did this moose go?"
"Then we got back in the helicopter and we convinced our pilot to take us on a little ride. We landed 7,000 feet up on top of a ridgeline on Chugach Mountain where it was so intense. Just all white all around us, and it's spooky because there wasn't a lot of room to land. And then we're walking out and you could trigger an avalanche. It was so insane to be on top of that mountain, just looking over this frozen barren, beautiful Alaska."
Gerber couldn't offer many specifics about the show she was filming but said fans should stay tuned.
RELATED: Rhylee Gerber from 'Below Deck' Shares Her Awe-Inspiring Road Trip to Alaska