Below Deck's Sydney Zaruba Told Producers She Didn't Want to Be Part of the Hot Tub 'Mess,' Alli Dore Says
Alli Dore overheard Sydney Zaruba tell Below Deck Sailing Yacht producers she wanted out of the wild drunken hot tub night. Dore said Gary King was getting especially flirty with Zaruba. And this prompted Zarbua to turn to producers for help. Dore said while she and Zaruba ended the season on a "bad note" she understood Zaruba was on an emotional rollercoaster during the season.
Sydney Zaruba turned to a 'Below Deck Sailing Yacht' producer for help
"I found out more information once the cameras went away," Dore said on the Dear Diary, You're Effed podcast. "And I was like, this is just insanity, now." Dore said what happened with Zaruba was never aired but it was during the season.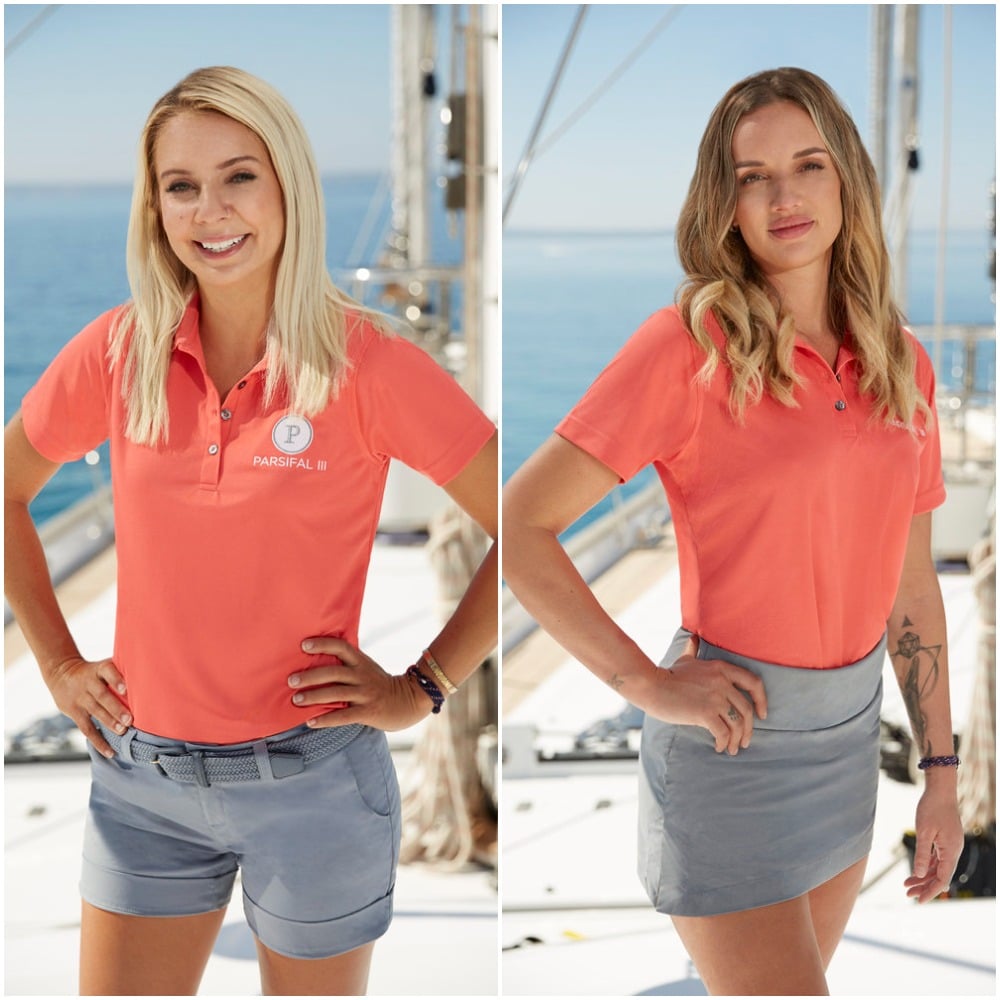 "I actually overheard Sydney talking to someone from production about that night," she recalled. "Remember the hot tub, sudsy hot tub party?" The "sudsy" hot tub party occurred during the crew's final night on the show. Zaruba jumped into the hot tub topless, which upset Dore. "So apparently Gary was trying to touch her up, while I was literally in the hot tub with them. And I overheard her telling someone from production. Because she was in our cabin and I was in the laundry, which is literally next to our cabin. So you can hear everything."
Alli Dore said Sydney Zaruba was 'really upset'
"She was really upset," Dore recalled. "I walked in and was like, 'Um I just heard everything you said!' That's really dodgy. What the hell?" Zarbua told producers she did not want King to be touching her.
"Not in an aggressive way," Dore continued. "It was just like a 'I don't wanna be apart of this mess' kind of way. Super messy and it took its toll on Sydney very emotionally as well. Like she was also going through … yeah." Dore stopped herself from disclosing what else Zaruba was experiencing.
After a love triangle between Dore, King, and Zaruba, the trio embarked upon the boat's crossing. Zaruba continued to have feelings for King, but King and Dore were dating.
Sydney Zaruba 'didn't want to be a part of it anymore,' Alli Dore recalled
"I definitely defend Sydney because in a sense because she had really strong feelings clearly," Dore said. "But I don't defend the way she handled her feelings. But I do understand that she was really, really hurting. And really upset. I really didn't understand that until we got to the end of the whole experience."
"And she just said she didn't want to be a part of it anymore," Dore recalled about Zaruba's moment with the producer. "Everyone was really drunk and it was like one of those messy nights. But I pulled Gary aside and was like, 'What the hell am I hearing?' More crap. I can't go on the crossing with you guys. It was just insanity and I made this commitment to [Captain] Glenn [Shephard]. I'm not just gonna walk away. We're in the middle of a pandemic. We can't find someone out of thin air.
"So I went along and tried to push it all aside," she added. But said she still struggled with her emotions during the crossing.