Ben Affleck Almost 'Had a Heart Attack' When Tom Brady Texted Him After a Game
Ben Affleck is a really big Tom Brady fan, and he's not afraid to show it. As a Boston native and life-long Patriots fan, it makes sense. He's been quoted many times expressing his love for Brady, and still supports him despite the fact that Brady left the Patriots for the Tampa Bay Buccaneers.
Affleck is such a fan of Brady that he still gets excited any time he sees him or communicates with him. In fact, he claims he almost had a heart attack when Brady responded to a text message he sent him after a televised game.
Ben Affleck got Tom Brady's phone number at the White House Correspondents' Dinner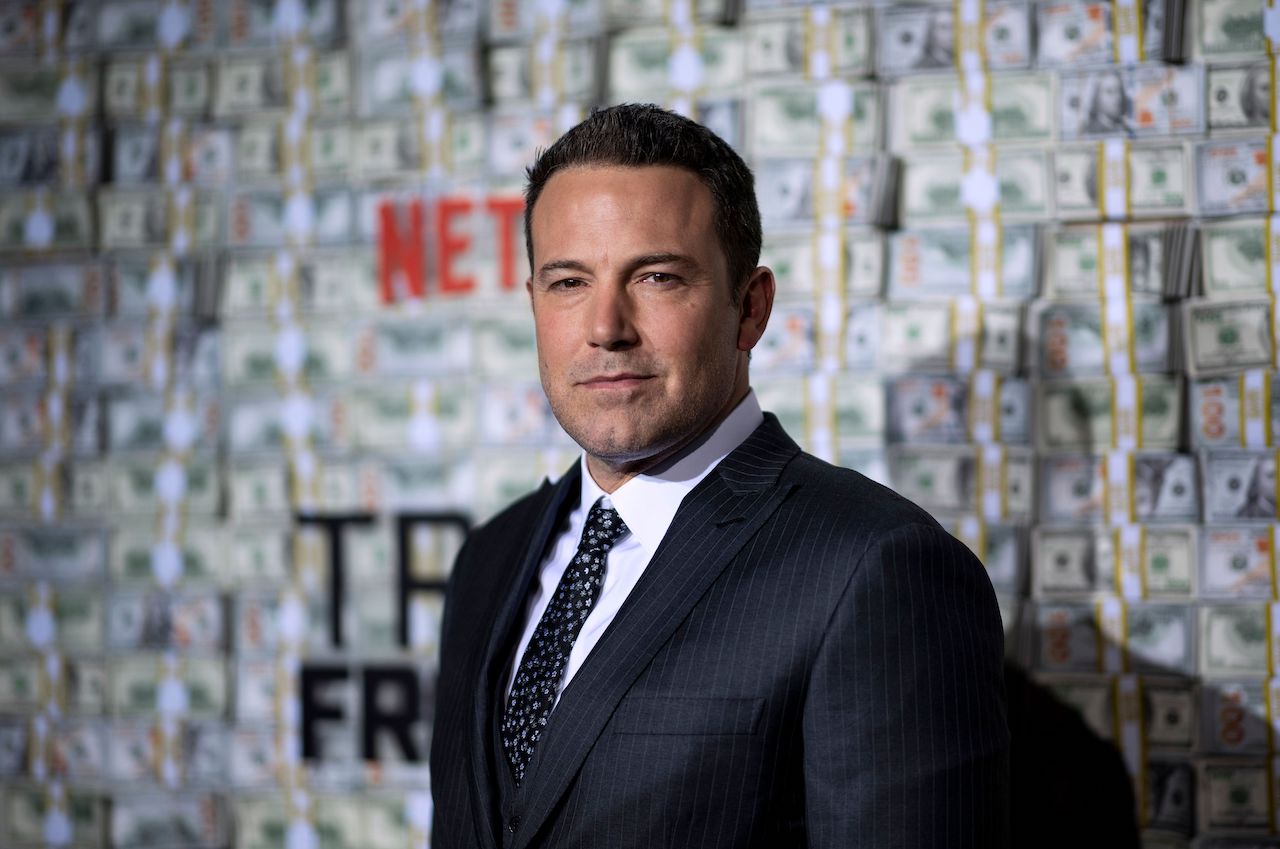 RELATED: Ben Affleck Says Jennifer Lopez Endured Abuse In the Press Because of Their Relationship
Affleck has been a Patriots fan for his entire life, so it makes sense that he'd be a fan of Brady. Brady won six Super Bowls with the Patriots over the course of 19 years, an NFL record.
Affleck revealed during an interview with Jimmy Kimmel that he exchanged phone numbers with Brady while they were at an important White House event many years ago. This gave Affleck the freedom to text Brady when he watched his games on TV.
"He gave me his number at the White House press correspondents thing, back when you had those weird, fold-over Blackberry rim things … And I remember I watched the game and I text him, like 'Great pass, fourth and one, you guys went for it, that was really great.'"
He was really excited when Tom Brady texted him after a game
Even though they had each other's numbers saved, Affleck wasn't necessarily expecting Brady to respond to him. After one game he was so shocked Brady responded to his text that he claims he nearly had a heart attack.
"And one time I was texting him, the game was over, and then bloop! He texted me back!" Affleck gushed. "I about had a heart attack! He's in the locker room, with the guys!"
He met Tom Brady at the White House Correspondents' Dinner
In the same interview, Affleck also revealed that he had an extreme fan moment during his and Brady's first encounter.
"I met Tom—not to brag—the year that he replaced Drew Bledsoe, … they had just won the Super Bowl or whatever."
The two had a mutual admiration for each other, and Affleck instantly felt love for Brady.
"I was like, 'Oh my God, man. "So great to meet you. Dude, you're like the king of Boston," Affleck said. "And he goes, 'No way, you're the king of Boston.' I'm like, he thinks I'm the king of Boston? … I realized then that I loved him."
Ben Affleck has a deep admiration for Tom Brady
Affleck then doubled down on his adoration for Brady.
"I really do love him," Affleck said, gushing. "There's not a lot I wouldn't do for Tommy,"
Unfortunately, Affleck's strong affection for Brady makes the hall-of-fame quarterback a little uncomfortable at times.
"I am child-like, just with him though," Affleck said. "And I really do love him. Like, I look up to him so much that it makes me feel like I'm 10 years old. And it makes him really uncomfortable. I'm always like, 'Hey Tom, you're the best,' he's like, 'I got it,'" Affleck revealed.