Ben Affleck and Blake Lively Shot a Sex Scene on Day 1 of Filming 'The Town'
'The Town' featured a sex scene with Ben Affleck and Blake Lively — which was shot on day 1 of filming, something Lively said was 'a good way to break the ice.'
Blake Lively and Ben Affleck are a pair of superstars that just about anyone is happy to see show up in a film. When they cross over, it's even better. They did just that with the hit movie The Town. However, as good as the movie turned out, one of the stars was a bit surprised at how shooting some of the intimate aspects of the script unfolded.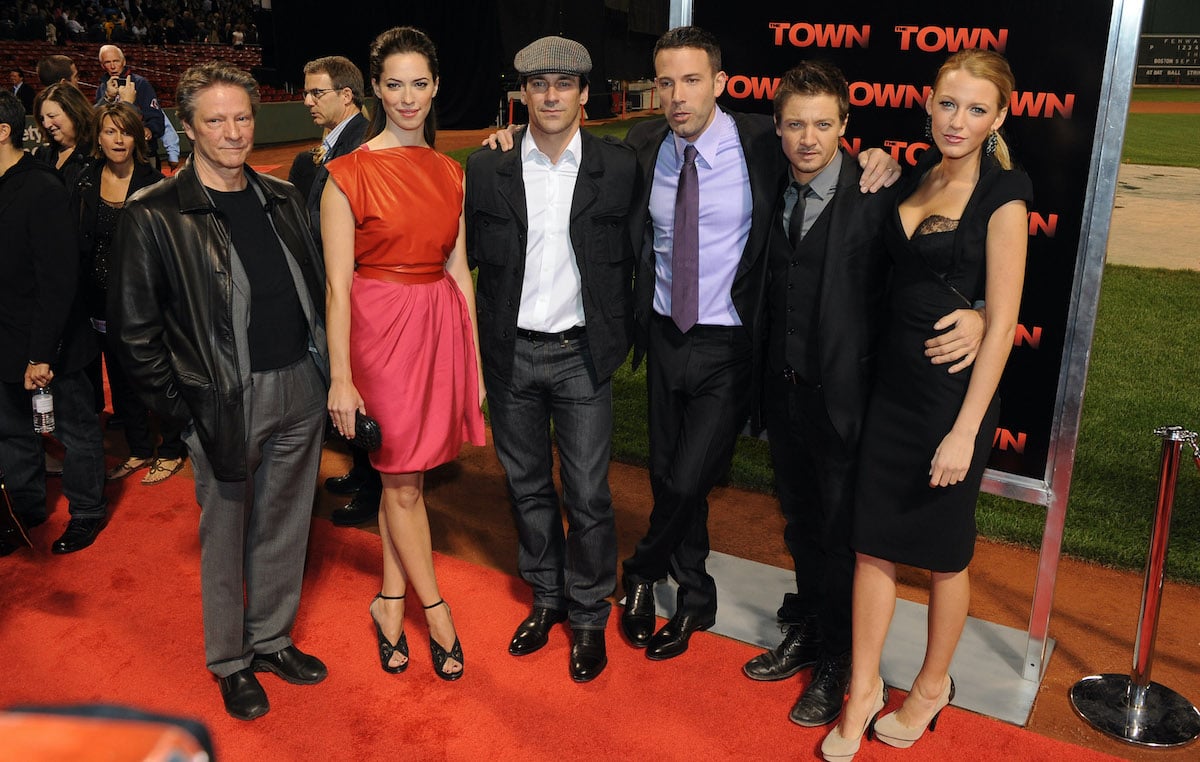 It was an awkward experience for Lively on day 1 of the shoot
Lively played the character of Krista in the film, ex-girlfriend to main character Doug. Doug was, of course, played by Affleck, who also happened to be the director and co-writer for The Town. At one point in the movie, the two characters have sex, something that had to be acted out by both the stars in question.
While the news of a sex scene in a movie isn't exactly revelatory, it sure came as a surprise to Lively when she found out it was happening on the first day of shooting. No doubt expecting it a bit later in production, she found herself needing to get into that mindset quite quickly.
"I guess it was a good way to break the ice," she joked with Cosmopolitan back in 2010. Despite this, she was definitely a bit uncomfortable with the "awkward" scene coming so fast and suddenly. Still, she didn't seem too bothered by it overall, and the two actors always have been friendly and complimentary toward each other during filming and after.
As a more recent BuzzFeed article references, doing a sex scene isn't all that easy. Historically, they've also been far from easy or fun for the actors, particularly the women. Things have steadily improved with regards to sensitivity, though. It seems like a good sign that the worst takeaway for Lively in this production was just how early on things went down.
'The Town' was a big success when it released
The Town is a crime thriller about a group of Boston-based bank robbers. Friends since childhood, the four men get by doing heists in connection with the Irish mob. On one heist, in particular, they end up taking a bank teller hostage, releasing her unharmed.
After that, Doug (Affleck's character) starts a relationship with the teller, Claire (played by Rebecca Hall). What follows is a harrowing story that tests their relationship, loyalties, and morality. Between the FBI hot on their trail and Doug's own friends pressuring him to keep robbing (or else), he has to decide what really matters and what he can do to make it out alive and free.
The Town is the second feature film Affleck directed. He was brought in for the movie, which was an adaption of the Chuck Hogan novel Prince of Thieves. Inspired by his own Irish roots, he took things seriously and did considerable research into the Charlestown neighborhood of Boston. His efforts paid off quite a bit, as the film won the National Film Review's awards that year as one of their top 10 films and the best performance by an ensemble cast. That's in addition to the no less than 21 other nominations.
Lively has had an extremely successful career since the movie
While she had more of a minor role in The Town, Lively still gave a great performance worthy of praise. If anything, it's indicative of just how successful she's been in other works.
Lively is likely most remembered for her leading role as Serena on all six seasons of the original Gossip Girl. Real 2000's kids know her from The Sisterhood of the Traveling Pants a few years earlier, though. She's also been in a number of major films, like The Shallows and The Rhythm Section. Most importantly, she played Carol Ferris in Green Lantern, a notorious box office bomb that, funnily enough, had her playing opposite her future husband Ryan Reynolds. The two even credit it as being the start of their relationship.
Most recently, she made her directorial debut with the music video for Taylor Swift's "I Bet You Think About Me", which she also co-wrote and produced.